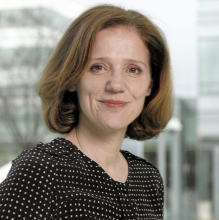 I'm very pleased to announce the launch of 3DEXPERIENCE Edu, an exciting new World available in My3DEXPERIENCE to help you level up your lifelong learning and boost your employability and innovation power! We know that, to create a more sustainable world, people need to be empowered with the right skills, so we've spent the last several months working on the perfect environment for you. 3DEXPERIENCE Edu features unique learning experiences for the brands you love, like SOLIDWORKS, CATIA, SIMULIA, BIOVIA …powered by the 3DEXPERIENCE Platform!

The current global situation has brought challenges to every aspect of our lives, and education is no exception. These are unprecedented times and everyone – from academic institutions to teachers, students, companies and professionals – have to adjust and adapt. Teachers have become students, having to learn how to move their daily job fully online. Students must complete their schoolwork and lab activities from home, working collaboratively with their friends, while meeting deadlines set by their teachers. Professionals must continuously upgrade their skills to be ready for the much-needed business transformation.

Over the last few weeks, to ensure education and business continuity, we've been supporting our academic and business customers with focused initiatives to foster new practices using the 3DEXPERIENCE Platform.

Now, teachers and students around the world are harnessing our latest web-based solutions in our all-new virtual classroom environment to imagine sustainable innovations. And professionals are discovering unique training programs – what we call Domains of Excellence – to increase their employability.

The value of 3DEXPERIENCE Edu hinges on the diversity of its community – students, teachers and professionals all aiming for the same goal: reinvent the way we learn, teach, make & share to imagine sustainable innovations.

Welcome to 3DEXPERIENCE Edu!
Discover the official press release here: https://www.3ds.com/newsroom/press-releases/dassault-systemes-unveils-3dexperience-edu-driving-new-era-experience-based-learning-workforce-future
 
3DEXPERIENCE Edu, a new Universe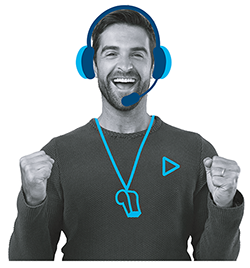 3DEXPERIENCE Edu takes a completely fresh approach to empowering people with knowledge and know-how so they can thrive in the Industry Renaissance. It offers an inclusive world where excellence, individual performance and purpose combine with user communities to make learning fun and enjoyable for all.
You won't find a more trusted partner! Our approach is lifelong, helping not only students and educators but also professionals to master the skills of the future and boost their careers and employability. To put it simply, 3DEXPERIENCE Edu is all about empowering people. And we do this by delivering best-in-class training materials inspired by the latest industry practices and by allowing learners the world over to compete in the most thrilling student challenges.
The new power of Communities
Our goal is to bring people around the world together so they can share ideas and best practices, find solutions to complex problems, learn from each other, and hook up with peers to take part in student competitions.
Collaboration is at the heart of our solutions, that's why we've recently set up online communities. Those communities will allow you accessing to MY3DEXPERIENCE, where you will discover dedicated content, offers, challenges.
Whether it's on social media or 3DEXPERIENCE Communities, you'll never be alone!
A new offer
A brand new offer available for a bigger audience! From students to professionals looking for upskilling
Yes, you read that correctly – Dassault Systèmes' 3DEXPERIENCE for Education 21x is now available to students across the globe! This means you can keep your skills sharp and learn to use the exact same world-class software the pros are using every day to bring their products to market.
So, what's this new platform got to offer? In a nutshell, 3DEXPERIENCE is a cloud-based portfolio of beautifully integrated solutions all on one platform. And it comes with a neat, intuitive user interface. You can collaborate directly in the cloud and tap into the growing suite of tools on the platform to manage all facets of your project. Basically, it's engineering in the cloud, project planning and team collaboration in a social media-like environment – topped off with a stunning user interface!
Now that you've got a good idea of what 3DEXPERIENCE for Education 21x is all about, check out this video:
A new Way of Learning with 3DEXPERIENCE EDU Space

Learning at your fingertips! 3DEXPERIENCE EDU Space is a unique online learning portal giving you access, anywhere, anytime, to thousands of learning materials to help you become proficient in using Dassault Systèmes products and solutions.
To boost your employability, EDU Space features a complete new portfolio of Learning Experiences that combine knowledge and know-how in key "Domains of Excellence": Design & Engineering, Manufacturing & Production and Governance and Simulation. These domains reflect the industrial environments most impacted by the ongoing Industry Renaissance that's changing the way we create, design, manufacture, sell and trade products.
New Challenges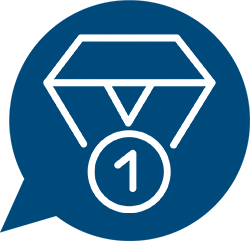 We're proud to help people (mainly students today) around the world compete in international competitions. We sponsor and organize major challenges where students are asked to collaboratively design humanoid robots, electric-powered submarines, solar racecars, next-generation drones and even space shuttles!
Today, it's your turn to engage in changing the world by competing with others in high-end challenges. Join our challenges now! Level up your skills, be proud of your work and show off your talents!
To give everyone a chance of winning a prize, we've set up a completely new environment offering free access to:
- The 3DEXPERIENCE platform
- An open support community where you can interact with our experts and share your ideas
- Onboarding and learning videos to get quickly up to speed.
Our aim is simple: provide you with the best resources to empower everyone to be a game changer!

Discover Dassault Systèmes full portfolio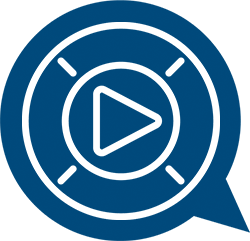 A detailed description of this new portfolio, along with the dozen or so student challenges the 3DEXPERIENCE Edu department supports on a daily basis, can now be found in the brand-new app developed by Dassault Systèmes: 'My3DEXPERIENCE'. Whether you're a student looking to take part in a competition, an educator seeking teaching inspiration, or a professional interested in further training, you can now enjoy the entire Dassault Systèmes portfolio, stay connected with your communities and get all the latest news and information via your personal cockpit!
Official downloads
Find below several posters and brochures. To get access to all the download, check the following link