Other languages available:

/

/

/

/

Back to School Season is here! Students, get 50% off the 3DEXPERIENCE student editions. Level up your design skills with 3DEXPERIENCE CATIA or 3DEXPERIENCE SOLIDWORKS and boost your employability with included certification! Note: this promo is for individual students and not for a classroom setting.
The offer is now over, thank you for your participation!
See you in 2023 😉
 
Discover more about the offers
3DEXPERIENCE CATIA

Take your sophisticated mechanical projects to the next level with 3DEXPERIENCE CATIA for Students and accelerate them with cutting-edge 3D design in the browser. It's time for you to boost your employability by learning the engineering skills of tomorrow!

3DEXPERIENCE SOLIDWORKS

Take your designs and concepts to the next level! Now powered by the 3DEXPERIENCE platform, SOLIDWORKS Education has expanded its portfolio. This package fuses the power of SOLIDWORKS with the 3DEXPERIENCE platform's artificial intelligence and design guidance. Boost your employability by learning the universal design and engineering skills that you need now! 
Click & Buy is available in the following countries: Algeria, Australia, Austria, Belgium, Canada, Czech Republic, Denmark, Finland, France, Germany, Ireland, Italy, Japan, Luxembourg, Morocco, the Netherlands, Norway, Portugal, Poland, Spain, Sweden, Switzerland, United Kingdom, United States
 
Need help? Want to connect with your peers?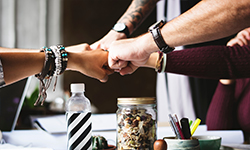 We got you covered. Check out the dedicated 3DEXPERIENCE Edu | Students Community to exchange with students worldwide, for platform support, direct contact to Dassault Systèmes experts & tips & tricks.
Get access to the student community!