Dassault Systèmes is proud to help people from all over the world compete in international challenges. We sponsor and organize major competitions where students are asked to design humanoid robots, electric-powered submarines, solar racecars, next-generation drones and even space shuttles!
Today, it's your turn to engage in changing the world by competing with others in high-end challenges.
To allow everyone to win a prize, Dassault Systèmes is giving away best-in-class solutions, training materials and a dedicated support community to all teams taking part.
There are two ways to receive your free 3DEXPERIENCE license:
• Choose one of the following challenges and ask for your license by completing the online form.
• Directly complete the form if the challenge you want to take part in is not shown below.
Good luck to everyone!
Show off your Talent

Produce your project using the 3DEXPERIENCE Platform.

Sharpen your Skills

Learning by doing and acquire new skills.

Challenge Yourself

Be a disrupter and participate to the change with your team.

Boost Employability

Become a top ranked profile for employers.
Be prepared, get the 3DEXPERIENCE for 
FREE
Ready to participate in one the Challenges below? Register below to obtain free access to the 3DEXPERIENCE now!
Is your challenged delayed? You can still request a license and take this time to enhance your project.
The 3DEXPERIENCE is our latest solution on the Cloud, which brings together CATIA, SIMULIA and SOLIDWORKS all in one place!
Onboarding
Find also all the learning content you need to start working on the 3DEXPERIENCE Platform in a few minutes!

LENOVO Partnership - Special offers!
Power up your hardware environment with special offers for 3DEXPERIENCE challengers from our partner Lenovo. Get special pricing to any Lenovo P series workstation and experience legendary performance, quality and reliability to help you show-off your talents!

[Dassault Systèmes] Interns/Apprentices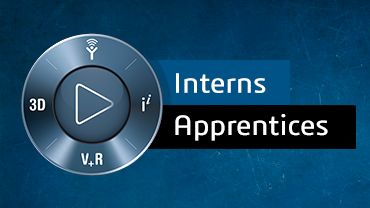 You are an intern/apprentice at Dassault Systèmes in Europe?
Good news, you are eligible to receive the 3DEXPERIENCE platform for your personal projects for a 6 month period!