What is the KPIT Sparkle Contest?
I-Innovate has a systematic evaluation process laid out for the students to follow and learn through an experiential product or service building. This platform exposes them to test their hypothesis of entrepreneurship by validating their ideas.
I-Innovate allows submitting innovative and valid ideas related to India's specific problems in the area of "Mobility & Energy". You get a chance to select your problem statement, propose a solution and submit your innovation to this platform.
Already registered? Request your 3DEXPERIENCE access by clicking on the button below:
Challenge rules
Students can submit their innovations by choosing any of the categories below. They can submit more than one idea.
Mobility
Electric Vehicles: New Motor Designs, Motor Control Techniques, Electric Motor Efficiency Improvement, Efficient Thermal Management Techniques for EV Components like Battery, Motor, 2/3-Wheeler EVs
Hybrid Electric: Supervisory Controls for HEVs, New Transmission Designs for HEVs
Hydrogen Fuel Cell for Automotive: Integration of Fuel Cell Stack in Vehicle, Alternative to Nafion Membrane, Thermal Management of Fuel Cell
Charging Infrastructure for Electric Vehicles: Smart Chargers, Fast Charging of EVs, Wireless Charging of EVs (IEC 61980) AC/DC Chargers (IEC 61851)
Machine Learning/ Artificial Intelligence for Automotive: ML Based Diagnostics for EVs, Deep Learning for Vehicle Parking, Detecting Traffic Rule Violations
Telematics for 2/4 wheelers: In-Car Speech Recognition (Alexa Integration), Bike Navigation Systems, Telematics for Vehicle Fleet Operations (Goods Transport/Taxis)
Road, Vehicle, Passenger Safety, Shared Mobility: Smart Helmets, Reducing Tire Bursts, Better Visibility for Night Driving Accident Prevention, Platform for Multimodal Transport
Energy
Energy Storage Technologies: A Novel, Low Cost, Earth Abundant Electrode Materials for Batteries, Novel Electrode Architectures, Solid Electrolyte, Hydrogen Storage Challenges, Solid-State Batteries
Energy Generation Technologies: Hydrogen Gas Production and Collection by using Techniques related to Biofuels from Biomass, Improvement in Hydrogen Generation using Electrolysis, High-Efficiency Power Generation Technologies
Renewable Energy Solutions: New Materials in Solar Photovoltaics, Compressed Air Solutions, Solid Oxide Fuel Cells
Sensors Actuators For Automotive: Nanomaterials, Biomaterials for Sensors/ Actuators, Sensor Fusion
Benefits
Win Awards up to `21 Lakhs for Students & `60K for Mentors.
An opportunity for the Top 100 teams to get placed at KPIT.
An opportunity to build an alternate career path as a 'Future Entrepreneur.'
Get Funding & Incubation opportunities with our esteemed partners.
Continuous mentoring from Industry Veterans & Academicians.
IP ownership of the idea remains with the Students.
Who can participate?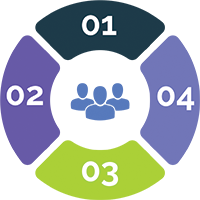 01. This innovation platform is for all students of Undergraduate, Postgraduate, and Ph.D. courses from Science, Engineering, Design, and Management colleges, and universities across India.
02. Students can participate either as an individual (one member) or as a team (maximum team size of 5 members)
03. There are no restrictions on team configuration; team members can be from the same or different departments, branches, or colleges.
04. Participants shall appoint a mentor for their project. The mentor can be a college professor or someone from outside the college.
Timeline
30th September 2021

Registration, Idea submission, Prototyping & Evaluation

July - Dec 2021

Guidance to Top 100 teams & Finalist Selection

Feb - March 2022

Grand Finale & Award Ceremony