Build or optimize a physical + social network to increase the rate of repair, secondary use, and recycling for a product.
Sustainability can only be achieved by thinking in systems. We're calling on students studying business, communications, supply chain/logistics, industrial engineering, and related fields to help redesign our recycling network to link waste materials back to theirs makers.
Today, existing systems for recycling plastic are not sufficient. Only 14% of all produced plastic ends up being collected for recycling.
This challenge pathway asks you to radically improve the rate of recycling of a type of plastic.
Use your best knowledge of business model design, marketing, and shared value creation to design a new physical + social network that will radically improve the rate of recycling of one of the above types of plastic.
For example, the company Tomra has created an incentive for recycling plastics through its collection of "reverse vending machines." Another company, Recyclebank, rewards homeowners who engage in recycling and other sustainable actions with points that can be redeemed for goods and services from companies with similar values.
What system can you build to improve the rate of recycled plastic?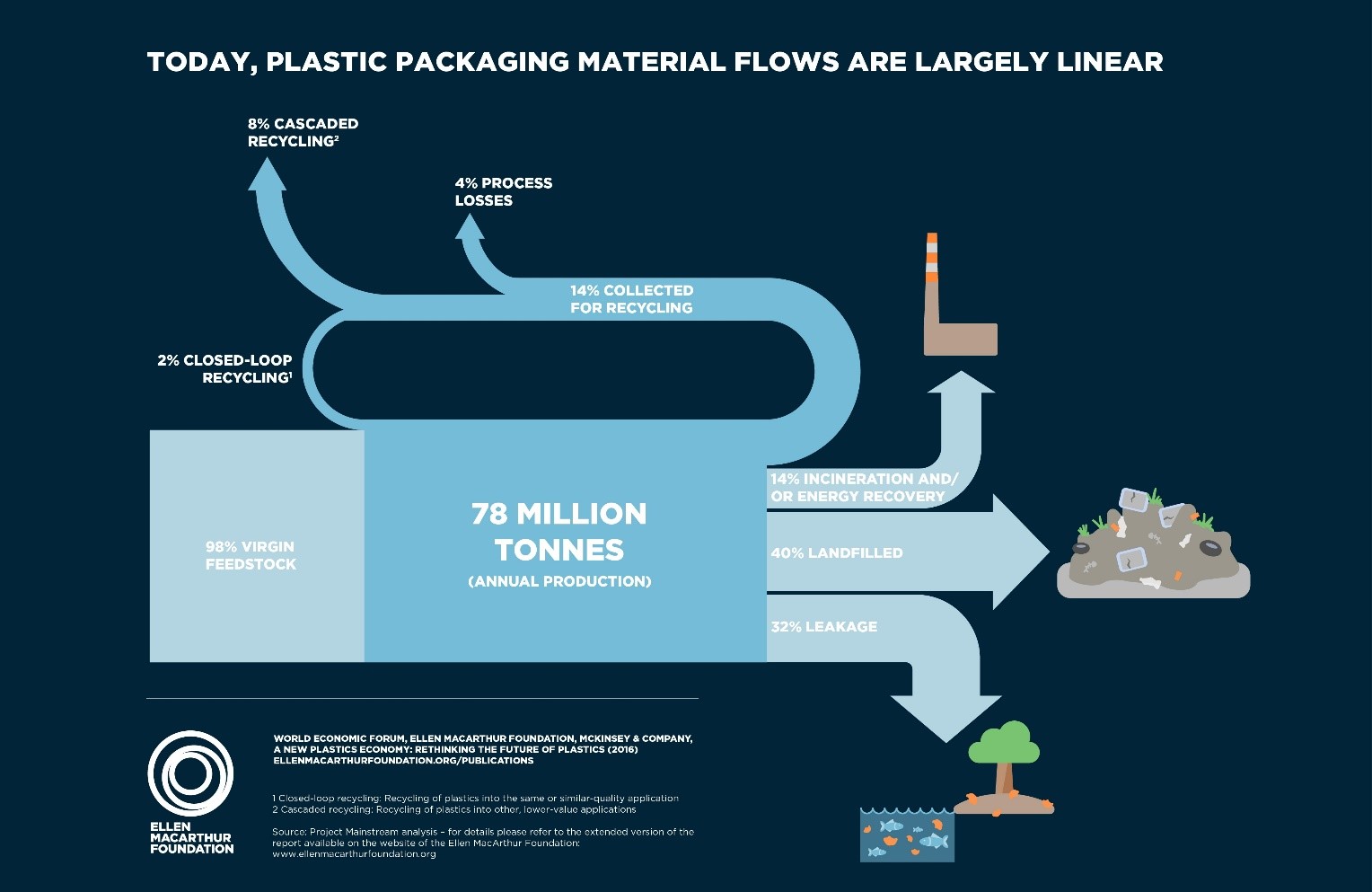 (source: Ellen MacArthur Foundation)
link: https://www.ellenmacarthurfoundation.org/assets/downloads/Foundation_New-Plastics-Economy_5.jpg