The 3DEXPERIENCE EDU team

at DS Headquarter (Vélizy, France)

Dassault Systèmes works with its global network of partners to transform the education system, from primary school to university to the professional world. With innovative, holistic, and interdisciplinary curricula based on Dassault Systèmes solutions, and technologies, we prepare the talents, for today and the future, together with society, industry, and research. For any question, please contact us at : 3DSAcademy.team(at)3ds.com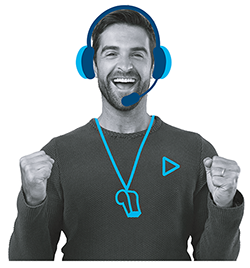 3DEXPERIENCE Edu takes a completely fresh approach to empowering people with knowledge and know-how so they can thrive in the Industry Renaissance. It offers an inclusive world where excellence, individual performance and purpose combine with user communities to make learning fun and enjoyable for all.
You won't find a more trusted partner! Our approach is lifelong, helping not only students and educators but also professionals to master the skills of the future and boost their careers and employability. To put it simply, 3DEXPERIENCE Edu is all about empowering people. And we do this by delivering best-in-class training materials inspired by the latest industry practices and by allowing learners the world over to compete in the most thrilling student challenges.
Discover the 3DEXPERIENCE Edu universe here