Title

Teaching Geology in 3D
Digitalizing plaster mockups in 3D
Aurélien, Nancy, Renauld and Karla, four mechanical engineering students at Ecole Nationale d'Ingénieurs de Metz collaborated with a geology professor at Pierre-and-Marie-Curie University for a school project.
The students were in charge of creating 3D geological models with CATIA out of traditional plaster mockups according to specifications set by the geology teacher. The resulting models help first-year geology students better understand the class.
Furthermore, the 3D resources make learning science more accessible to students with various skill levels and allow a practical approach to science.
In Partnership with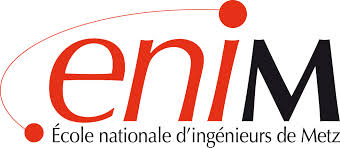 Experience the 3D Interactive Digital Mockup
Have a look at the resulting 3D Earth's layers models created with 3DVIA Composer. Learn how to read geological maps through interactive 3D models representing typical earth structures such as horizontal layers, sloping layers, normal and reverse faults (this online application is available with Internet Explorer only).
Download free 3D models
Download from 3DVIA website the 3D virtual mockups designed with CATIA.You can insert the 3D Models in your powerpoint presentation and illustrate your course with 3D.