Title

Implement TechViz App to zSpace
Interact with objects simultaneously with other people
Thanks to the TechViz application, zSpace's interactive and immersive 3D environment gives you the ability to visualize a 3D model from CATIA V5, PLM and simulation applications at the same time.
It enables intuitive, real-time interaction that uses a HD stereoscopic display system. The display is responsive to the user's actions and allows interaction with photo-realistic 3D objects or a full virtual environment.
In Partnership with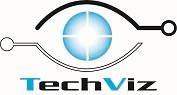 Install TechViz with zSpace and CATIA V5
You are interested in this immersive learning experience and you want to install TechViz with the zSpace 200? Download the installation guide to start replicating the experience.