Accelerate 3DEXPERIENCE adoption and boost your return on investment
3DEXPERIENCE Edu is offering six Learning Experience Libraries to enable your teams to become proficient in their 3DEXPERIENCE® roles in no time! Empower your teams to learn in self-pace mode.
Complete the form & get a quote
How does it work?
It's all about 3DEXPERIENCE Edu Space, an online learning portal created by Dassault Systèmes to deliver learning content  to companies and individuals. You will have a direct access to each library through it.
Each library is composed of courses and learning paths designed just for you:
Tips and tricks: a learning path always starts with "Perform as a…", because we want you to perform!
A learning path allows you to quickly understand the value of the 3DEXPERIENCE roles you selected.
It's composed of two types of learning modules:
• Explore: Get guidance on how to quickly become proficient in the corresponding 3DEXPERIENCE role and practice your newly gained skills.
• Practice: Deep dives into the learning module with hands-on activities.
 
Check out how well it's structured: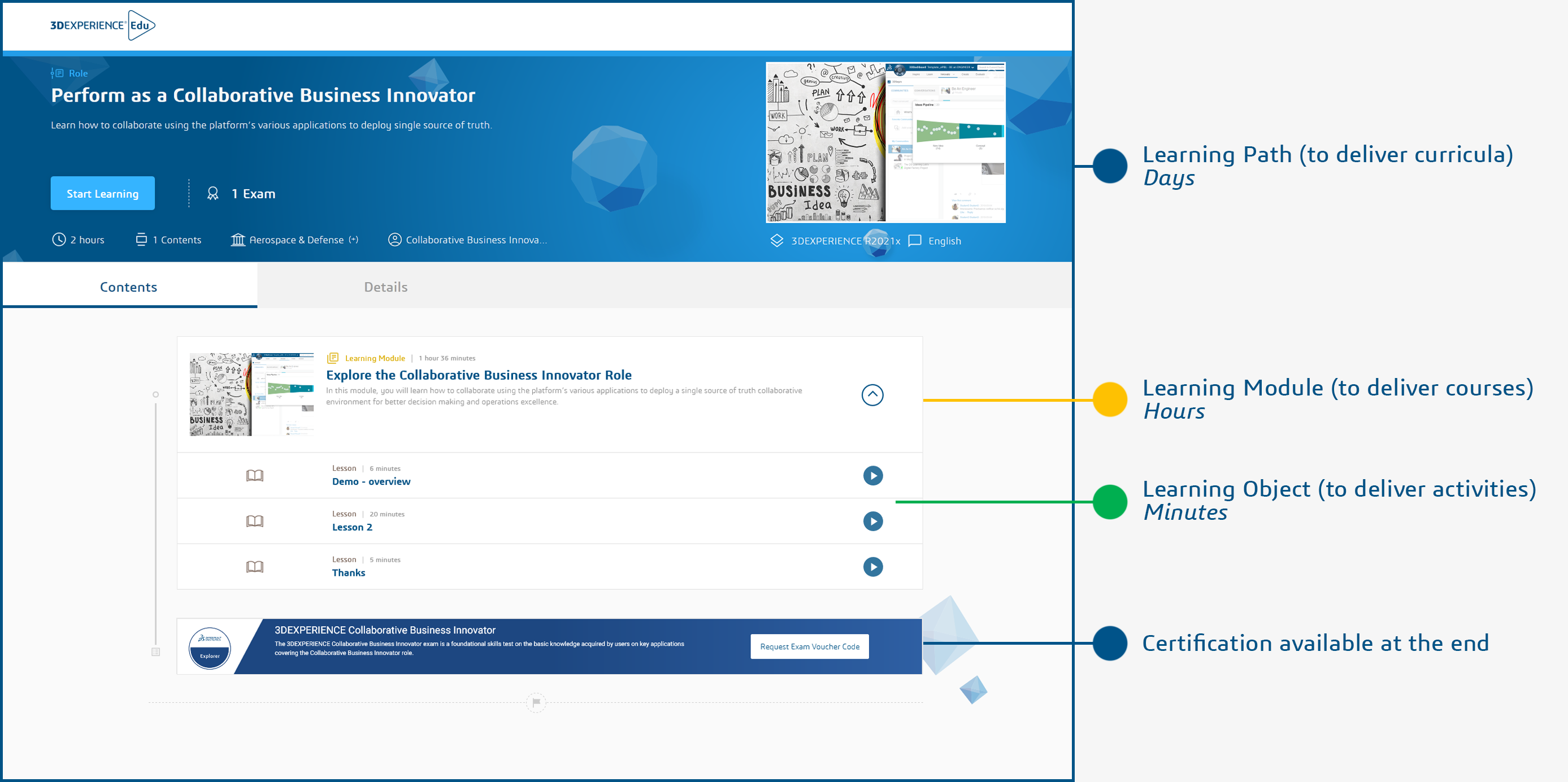 Main benefits of each library
• Gain key skills in industry best practices at your own pace.
• Learn-by-doing and become proficient in your role.
• Access to a progressive e-learning offer, from short interactive courses to technical deep dives.
• Shorten your training time and learn anywhere, anytime.
• All at a very affordable subscription cost!
WHAT'S INVOLVED?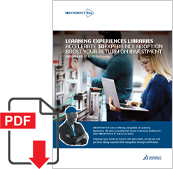 For a complete view of all the libraries, please check the following brochure.
Other course catalogs
Download our Training Documentation to find the best learning solutions according with your profile and your needs on CATIA V5, SIMULIA, GEOVIA and BIOVIA..