Learning Experiences for 3DEXPERIENCE Works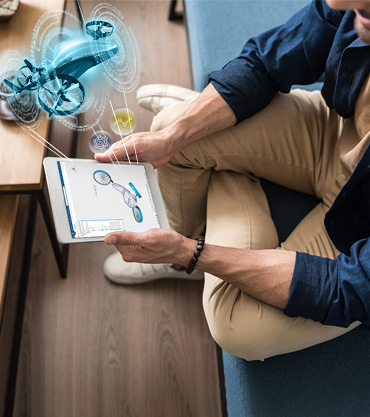 The 3DEXPERIENCE platform is a secure, collaborative, one-stop-shop for everyone in the Design and Manufacturing eco-system. Gain a competitive advantage with the 3DEXPERIENCE WORKS cross-domain Library today!
Access powerful Learning Experiences, that enable you to transform the way you bring products to market and create differentiated customer experiences. 3DEXPERIENCE WORKS connects your development process from design through manufacturing to customer engagement in one interactive and collaborative environment.
Learn how to collaborate, design and manage your products with 3DEXPERIENCE WORKS library.
Full catalogue
You can check the full catalogue below and Download the PDF with all the details here
How to buy?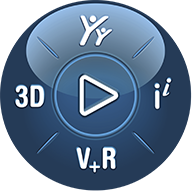 Complete the form and get in touch with our sales
Available roles
The following 3DEXPERIENCE roles are supported by Learning Experiences
| Role code | Role title | Associate Certification |
| --- | --- | --- |
| CXD | 3D Innovator | Yes |
| IFW | Collaborative Business Innovator | Yes |
| CCS | Creative Designer | Yes |
| CHG | Change Manager | Yes |
| CSV | Collaborative Industry Innovator | Yes |
| CSX | Visual Experience Designer | Yes |
| DPA | 3D Render |   |
| DRA | 3DEXPERIENCE Draftsight |   |
| ELG | Electrical 3D Systems Designer | Yes |
| FLG | Fluid 3D Systems Designer | Yes |
| FMK | Fluid Dynamics Engineer |   |
| GDE | Function Driven Generative Designer | Yes |
| IME | Plastic Injection Engineer |   |
| LTR | Lean Team Player | Yes |
| MDG | Mechanical Designer | Yes |
| MFN | Manufacturing Items Engineer |   |
| MTG | Mold & Tooling Designer |   |
| NBA | Social Business Analyst |   |
| NMD | NC Mold & Die Programmer |   |
| NPM | NC Prismatic Machine Programmer | Yes |
| NSR | NC Shop Floor Programmer | Yes |
| NTA | NC Mill-Turn Machine Programmer | Yes |
| NTP | NC Prismatic & Mill-Turn Machine Programmer | Yes |
| NTX | NC Milling Machine Programmer | Yes |
| PAU | 3D Product Architect | Yes |
| SEI | Simulation Collaborator |   |
| SFO | Structural Performance Engineer | Yes |
| SLL | Structural Engineer | Yes |
| SRD | Structural Engineer | Yes |
| SSU | Structural Mechanics Engineer | Yes |
| TAD | 3D Tolerancing & Annotation Designer | Yes |
| UE5 | Collaborative Designer for CATIA V5 | Yes |
| UES | Collaborative Designer for SOLIDWORKS | Yes |
| WDR | Drafter |   |
| WXD | 3D Creator | Yes |
| XBT | 3D Sheetmetal Creator |   |
| XEN | Product Release Engineer | Yes |
| XFO | 3D Sculptor | Yes |
| XGG | 3D Pattern Shape Creator |   |
| XPP | Project Planner | Yes |
| XWC | 3DEXPERIENCE SOLIDWORKS Premium |   |
| XMO | 3D Mold Creator Role |   |
| XMB | Product Document Creator |   |
| CLY | Classification Intelligence Analyst |   |
| SDI | Standardization Intelligence Analyst |   |
| XSU | 3D Structure Creator |   |
| EPU | Preferred Component Consumer |   |
| EPA | Standard Component Manager |   |
| XPR | Product Communicator |   |
| XMD | 3D Motion Creator |   |
| EMC | Electromagnetics Engineer |   |
| FGM | Durability and Mechanics Engineer |   |
| FGP | Durability Performance Engineer |   |