Learning Experiences for Governance / Lifecycle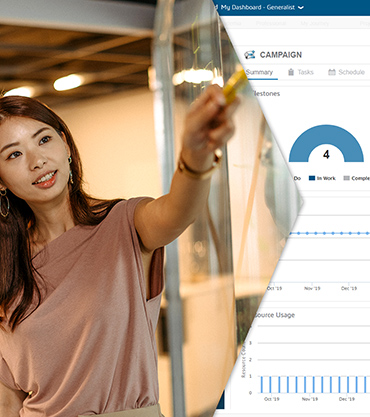 Dealing with huge volumes of data and information is the day-to-day challenge facing today's engineers. Be ready to manage product creation from early planning to development and final release.
Learn how to accelerate cross-team collaboration and product development in a fully connected online environment where teams are always seeing, sharing and working on up-to-date information.

Best-in-class Learning Experiences are already available through our Governance Library, offering:
• Knowledge and know-how on the latest governance practices.
• 3DEXPERIENCE roles to master collaboration across different disciplines on any device, anytime, anywhere
Full catalogue
You can check the full catalogue below and Download the PDF with all the details here
How to buy?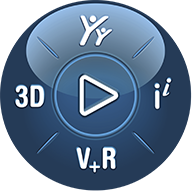 Complete the form and get in touch with our sales
Available roles
The following 3DEXPERIENCE roles are supported by Learning Experiences
| Role code | Role title | Associate Certification |
| --- | --- | --- |
| CSV | Collaborative Industry Innovator | Yes |
| IFW | Collaborative Business Innovator | Yes |
| ATKCG | Artwork Coordinator |   |
| CLY | Classification Intelligence Analyst |   |
| S1X | Preferred Part Consumer |   |
| SCU | Standard Component Librarian |   |
| SDI | Standardization Intelligence Analyst |   |
| XCU | Component Sourcing Analyst |   |
| X1R | Standard Part Analyst |   |
| CCM | Classification Manager | Yes |
| CDR | X-CAD Designer |   |
| CFG | Configuration Engineer |   |
| CHG | Change Manager |   |
| CPYAG | Copy Author & Graphic Designer |   |
| DER | Design Reviewer |   |
| DEY | Digital Mockup Validation Engineer |   |
| DMVEH | Device 3D Synthesis Validation Engineer |   |
| DPJ | Project Team Member |   |
| DPM | Project Manager |   |
| DRU | 3D Markup Engineer |   |
| IPS | IP Security Manager |   |
| ISM | Defect Engineer |   |
| LTR | Lean Team Player |   |
| MCM | Materials Compliance Manager |   |
| MCY | Materials Compliance Analysis |   |
| NBA | Social Business Analyst |   |
| PAU | 3D Product Architect |   |
| PCS | Collaborative Business & Industry Innovator | Yes |
| PDA | Product Architect |   |
| PDE | Product Engineer |   |
| PDM | Product Manager |   |
| RWA | Review and Approve |   |
| SDV | Applications Developer |   |
| TRM | Requirements Manager | Yes |
| TXO | Customization and Specialization Administrator |   |
| UE5 | Collaborative Designer for CATIA V5 | Yes |
| UES | Collaborative Designer for SOLIDWORKS | Yes |
| XCD | 3D Component Designer for PLM Services |   |
| XEN | Product Release Engineer | Yes |
| XPP | Project Planner |   |
| EPU | PartSupply Optimized Components Consumer |   |
| EPA | PartSupply Standart Components Manager |   |
| DPS | Project Portfolio Manager |   |
| PUS | Project Intelligence Consummer |   |
| XSF | Connected Software Engineer |   |
| DRN | Digital Mockup Review Engineer |   |