Welcome to the Peer Learning EXPERIENCE™.
This is an innovative online learning platform where you can learn efficiently Engineering, Design, Project management etc…An account of learning paths and modules defined and developed by an international community of professors organized by committees. 
► START THE PEER LEARNING EXPERIENCE JOURNEY!

After clicking on the button, create your academic account (Student or Educator) or login and join the Peer Learning EXPERIENCE adventure! If you have issues creating your account, please contact us at ExternalComs.PLEXP@3ds.com
 
Benefits of the Peer Learning EXPERIENCE™
Find a new way of teaching and empower the use of the 3DEXPERIENCE platform for Academia through the several ready-to-go learning paths available:
- BLEU Story
- Architecture Story
- French Fragrance Story
... and many more to come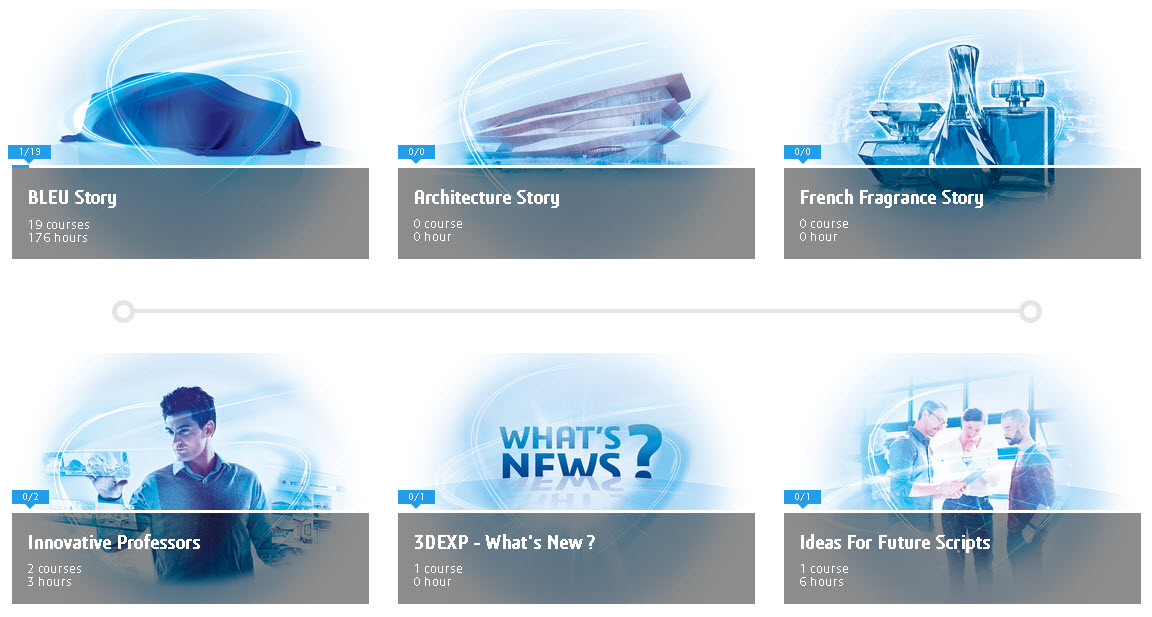 Each story is composed of "Pure" courses dedicated on precise engineering fields (Project Management, Mechanical Enginerring, Design, Simulation...) and cross-scenario are also available with the "Role" perspective where you can directly teach a precise topic.
 
All the courses available on the Platform are crafted by Educators from all over the world in partnership with Dassault Systèmes.
You would like to improve the content and share your knowledge? Join the Peer Learning EXPERIENCE committees by contacting us at 3DSAcademy.team@3ds.com 
 
For Students and Learners
Discover a new way to learn through a digital unique platform all the engineering fields you want.

Crafted by the best Educators Worldwide in partnership with Dassault Systèmes, these lessons will allow you to learn efficiently and progress faster than expected!

You are stuck on a course? No worries, check your peers network and ask for help! 
Be part of the community and also share your knowledge to help other learners.