next
prev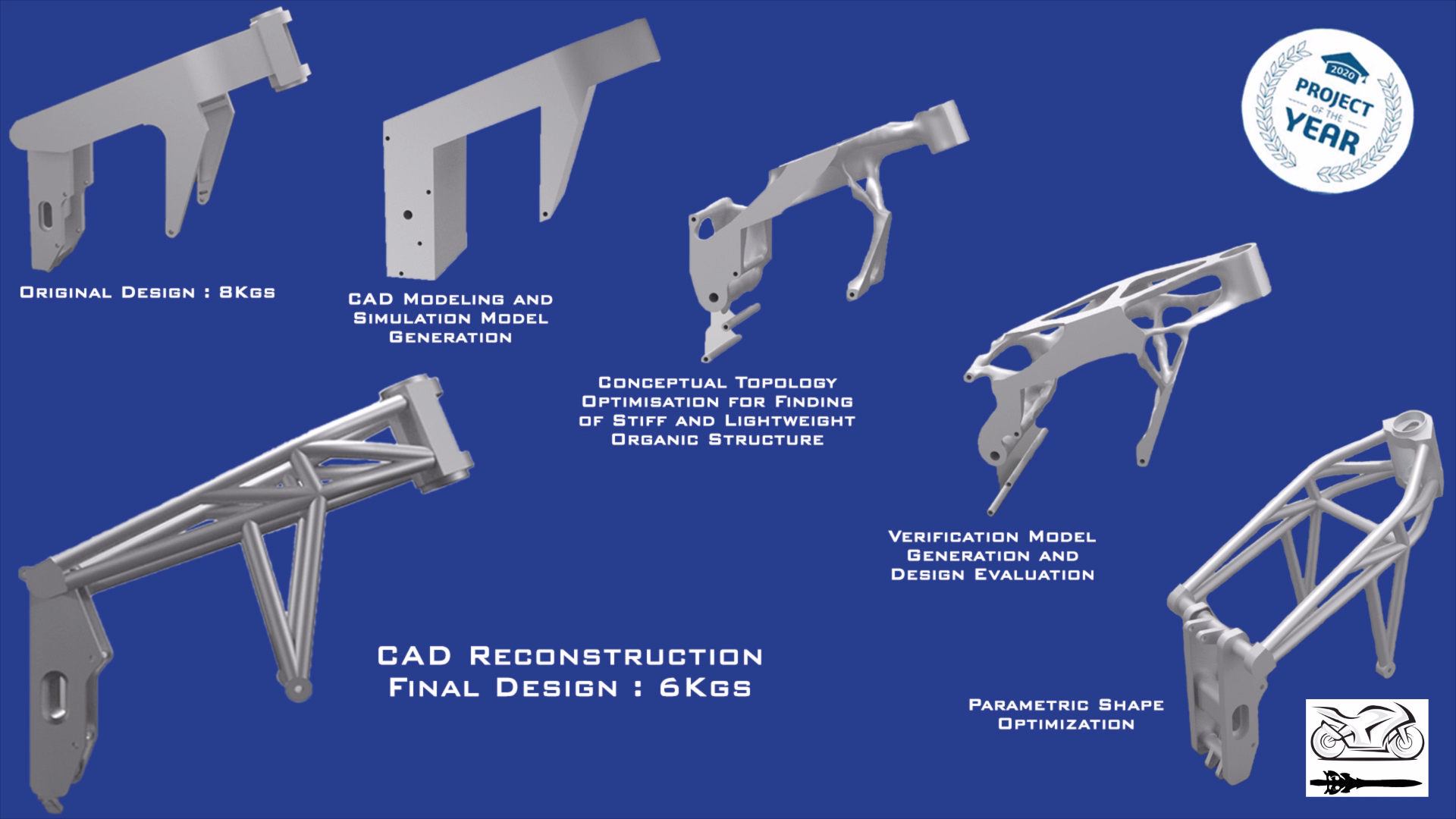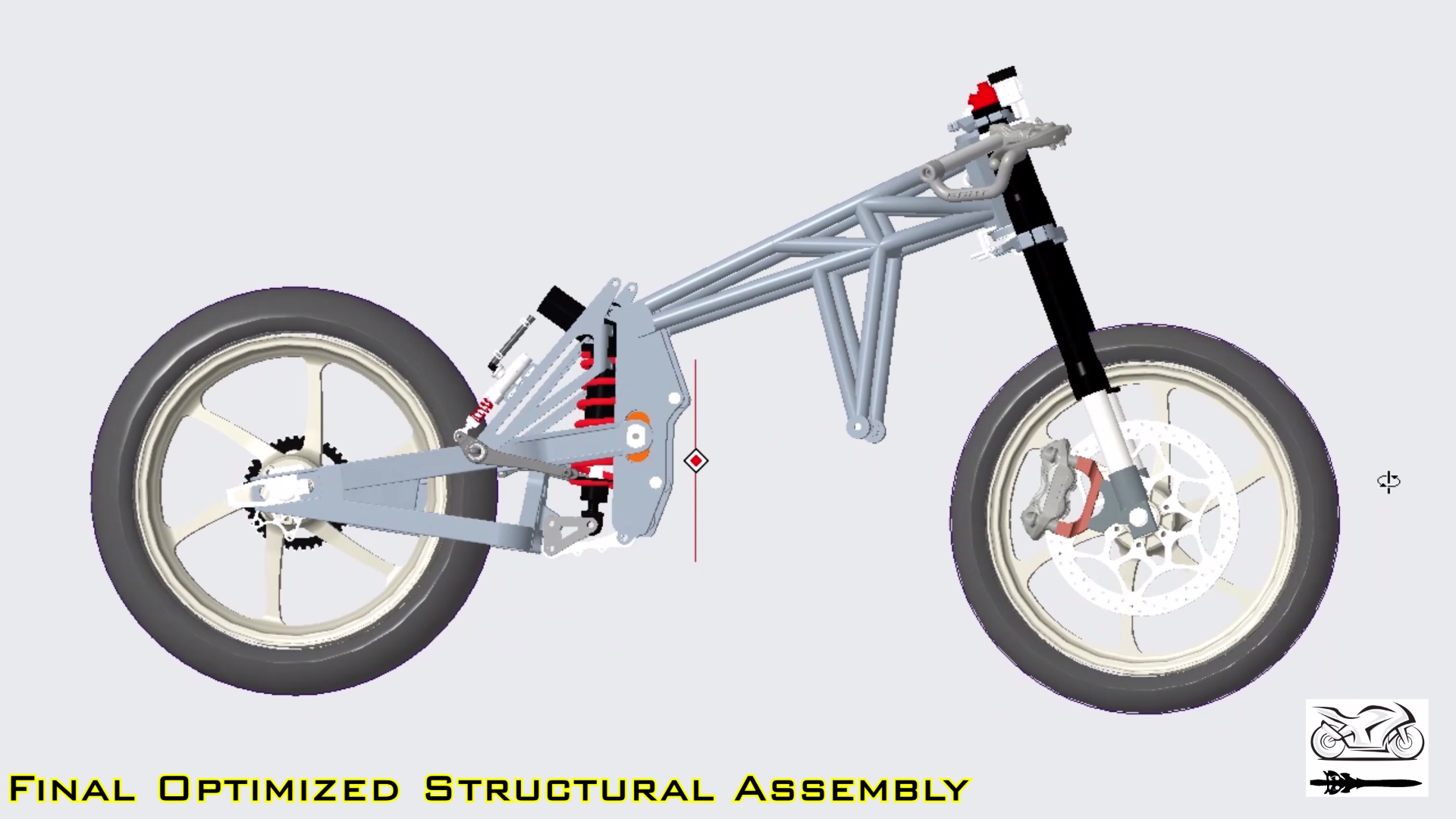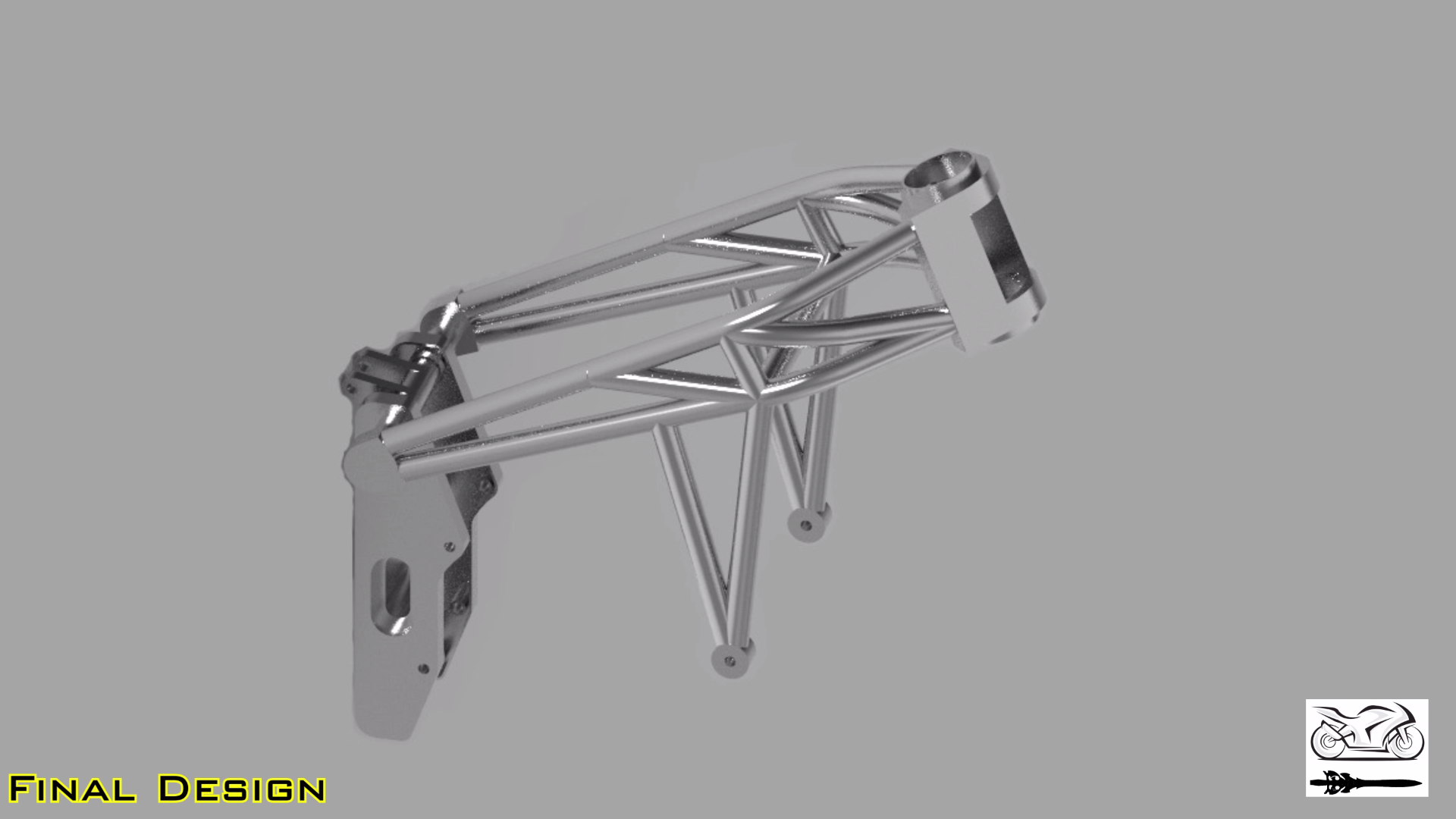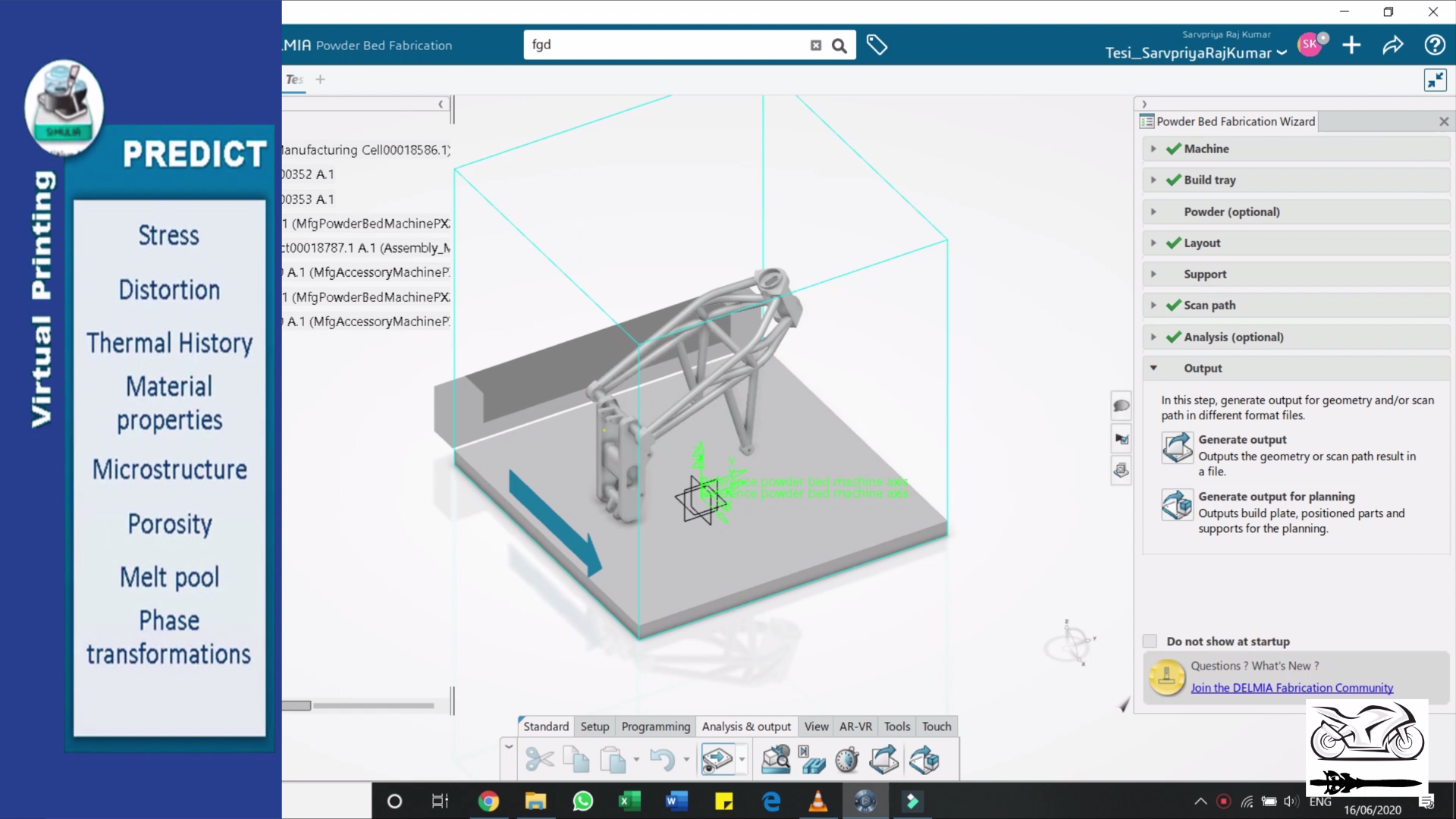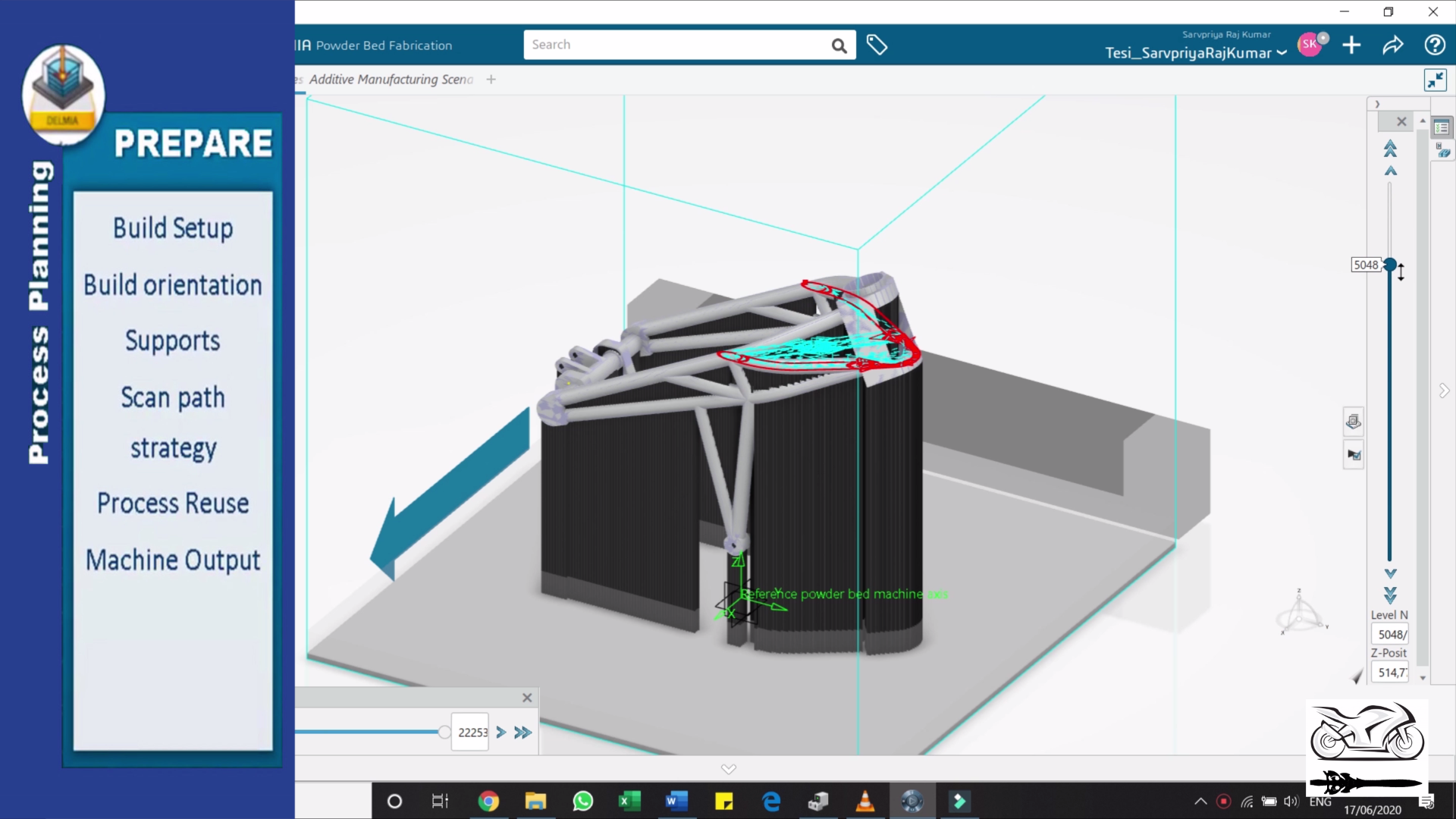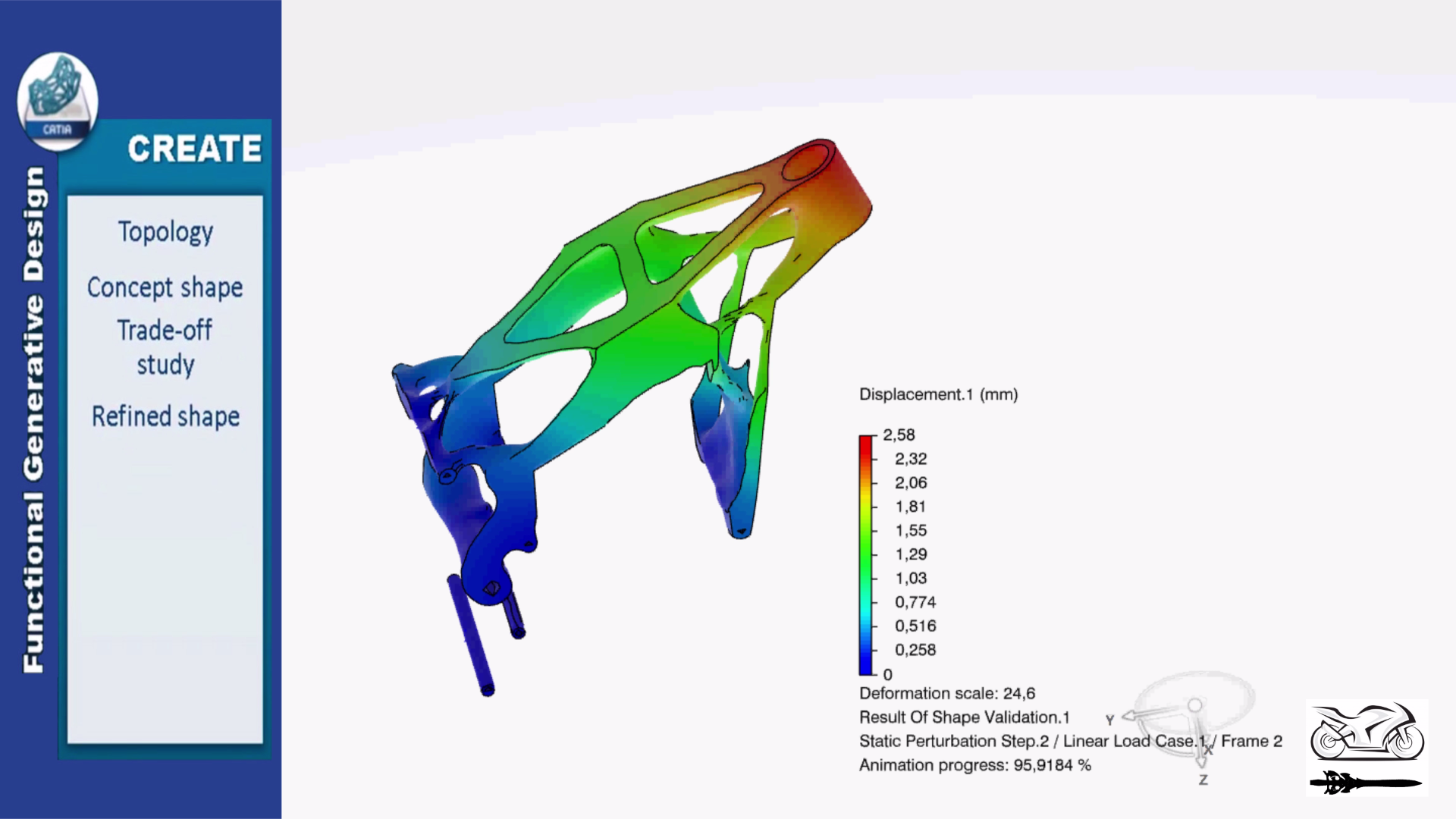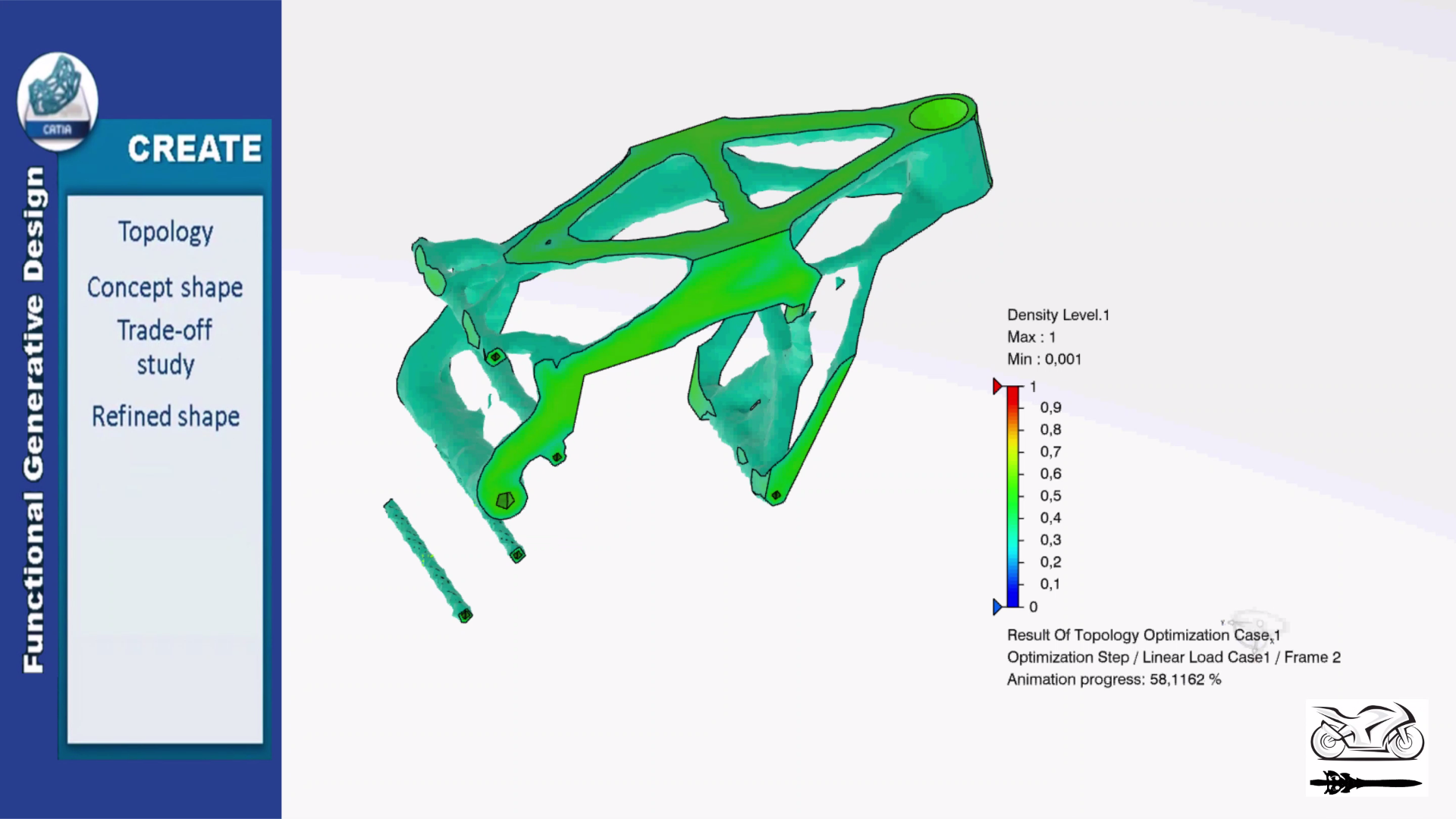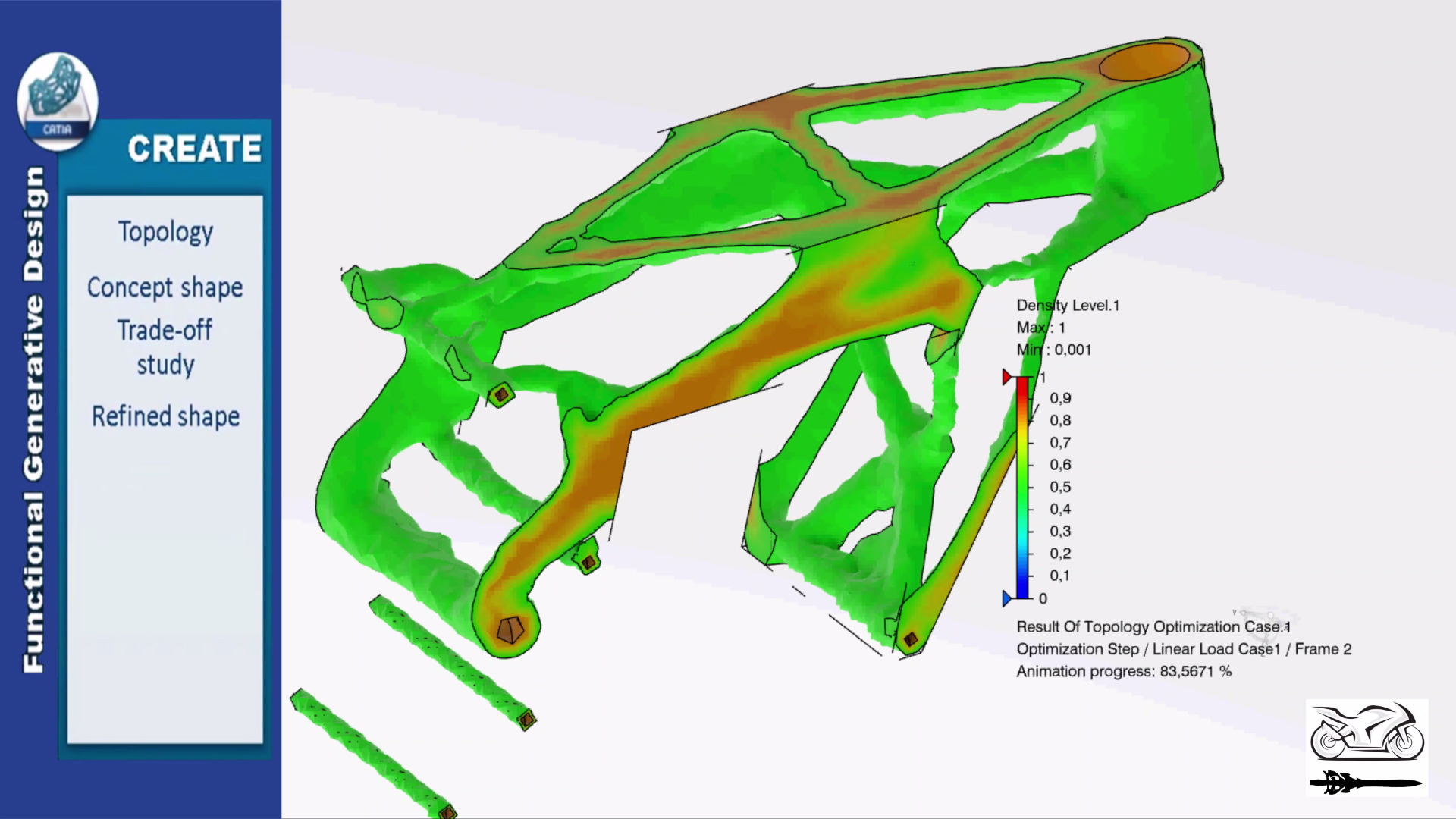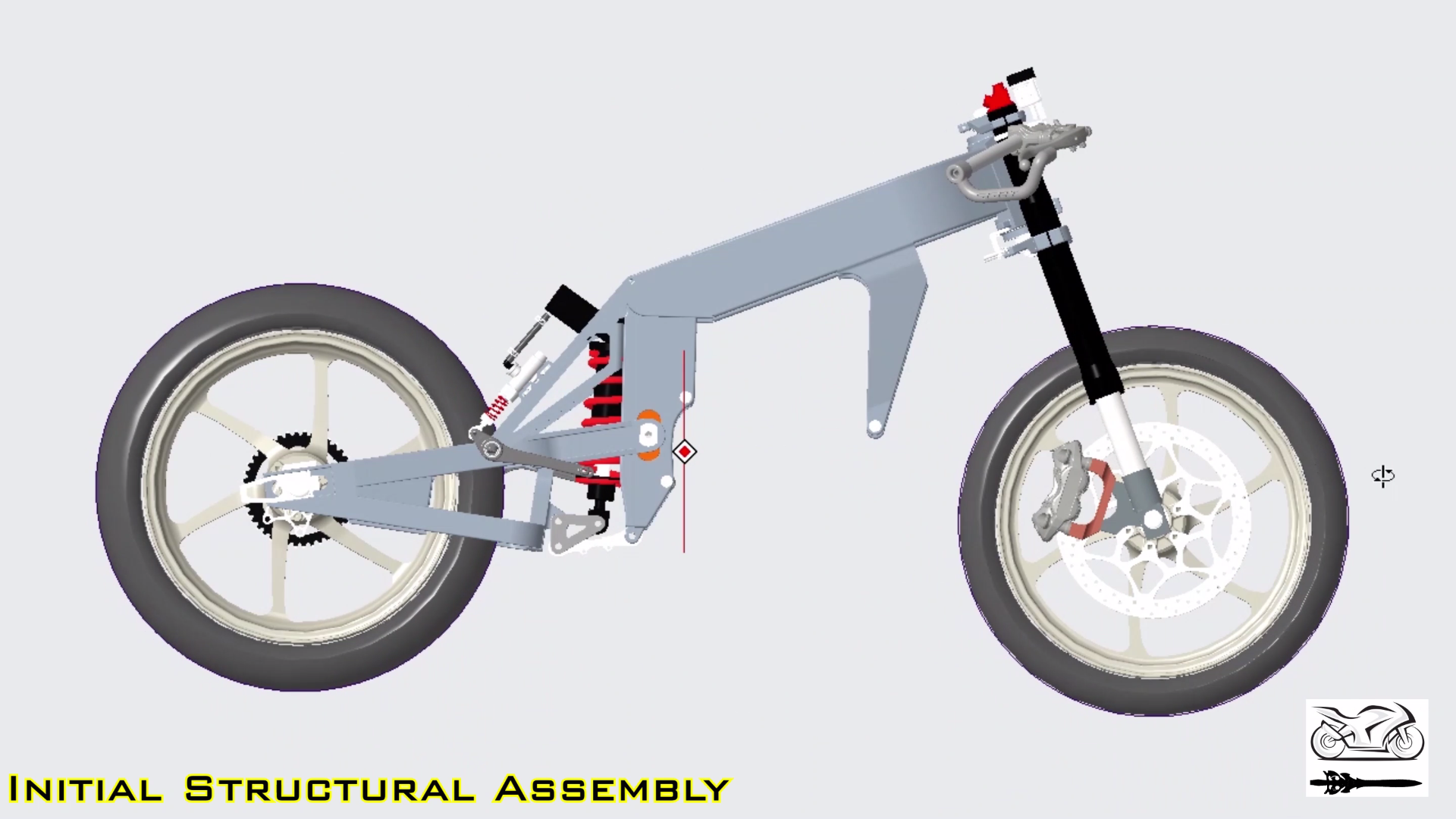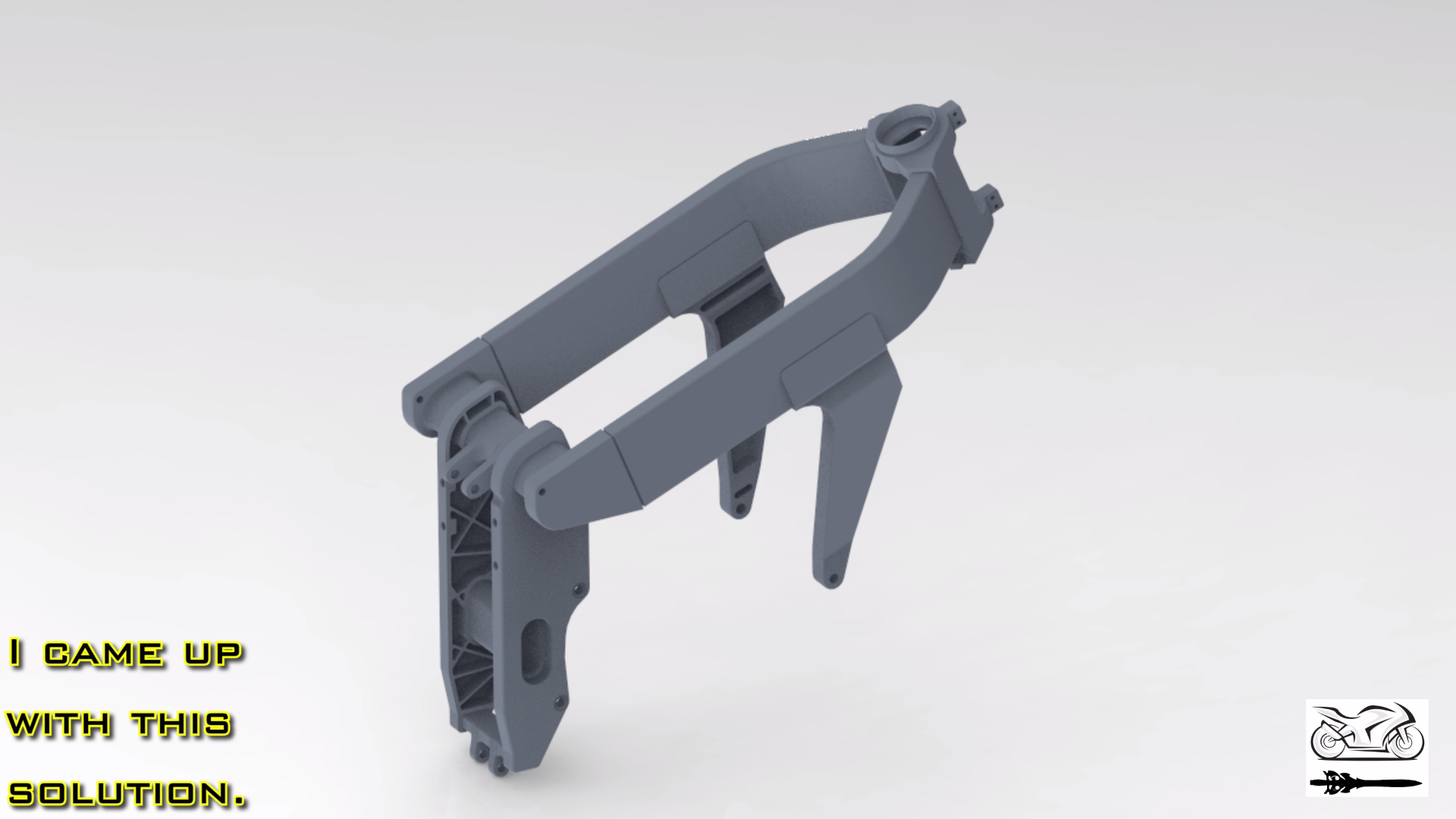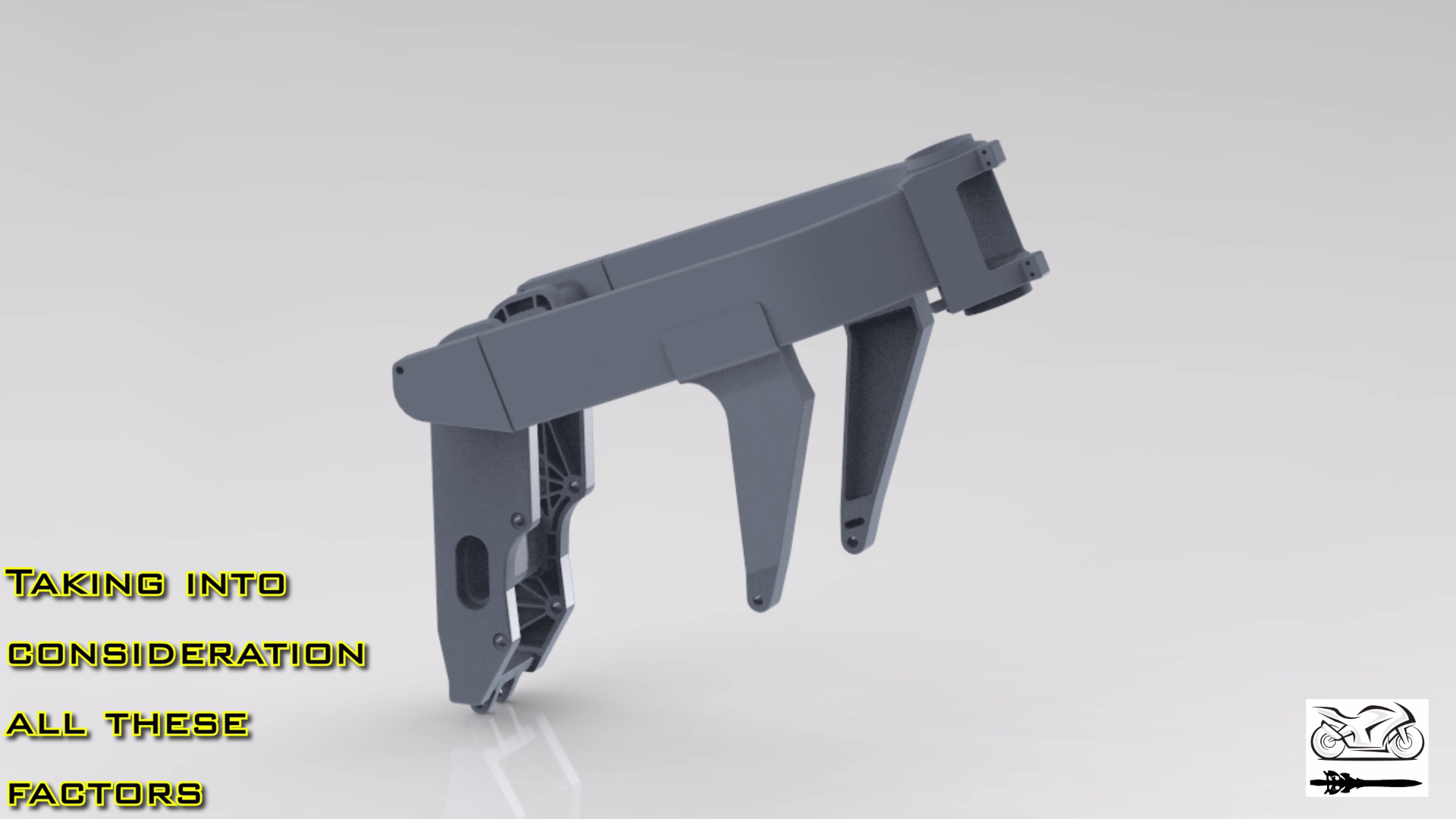 Additive Manufacturing of Racing Motorcycle Chassis by Functional Generative Design - Concept to Production
End to end product designed and developed digitally by using multi-disciplinary apps of CATIA, DELMIA, SIMULIA of 3D Experience Platform and CATIA V5
Created on 2020.06.26
1024 views
The project has been developed as my Master's thesis in Product Design. The purpose of this project has been to combine my educational knowledge in Mechanical Engineering, Product Design and Additive Manufacturing (AM) with the internship experience that I have acquired in Prototyping and Product Development process.
AM forms an integral and fundamental part of Industry 4.0. Since many years AM has been used mainly for Rapid Prototyping but during the last few years it is being adopted by companies for large scale production. Moreover, it is being utilised in tandem with the conventional manufacturing processes. It is also possible that in the coming it years it might even completely substitute them.
- Innovation 
Originality and creativity of the Project
The chassis or frame is the most important structural part of the Motorcycle (MC) as the engine, front assembly, rear assembly, the subframe and seating arrangement of the rider is attached to it. There is a vast difference between a chassis of a Racing MC and a Street MC as parts for Racing MC are designed and developed for performance and speed as they undergo high amount of forces whereas parts for Street MC focus more on aesthetics and economic value.   The key objectives which the project revolves around are mentioned as follows:
Design & development of Chassis of a Racing Motorcycle of 250cc category or entry level racing category.
Developing an innovative chassis with the help of Functional Generative Design (FGD) by eliminating the various manufacturing processes of different parts which ultimately requires fabrication for final assembly by Additive Manufacturing (AM) process.
Use of 3D Experience Platform of Dassault Systemes for Design, Analysis, Optimization and development of a Product.
Commercialisation of the product in the form of a start-up or collaboration with industry to finally generate employability.
Innovative nature of Design
FGD has been used for developing the chassis as it helps to analyze the region which are undergoing maximum stresses and which areas do not undergo stresses so that material can be removed in those places where it is not necessary and added in regions undergoing high stresses which ultimately gives an optimised structure. The structure obtained from the results of FGD can be manufactured by AM. The prime objective of this project is to combine the benefits of FGD and AM to develop an optimised chassis.
- Design 
Multidisciplinary nature of the project
3Dexperience Platform has helped in the entire process from Conceptualisation to Production since new trends in industry is bringing the AM technology from a prototype solution to a main manufacturing method. Individual or silo approach causes huge delays and errors in data translation whereas in silico approach helps us to reduce them. The usage of these apps of Dassault Sytemes has helped to substitute the work of one and half year by a work of few months as all the programs required for design and development of a product are present at the same place which is very useful for any project development. CATIA – Catia V5 Design and Material Definition : It was used to create and complete advanced mechanical product, from conceptual to detailed phases. The optimised chassis for manufacturing by AM was designed with Catia V5. Functional Generative Design : Taking into consideration the recent manufacturing revolutions in the design process, it enabled to design using an innovative way where starting with a conceptual geometry along with the functional specifications (how strong and stiff the entire structure should be) and results in a structure which is much lighter, equally stiffer and stronger. Live Rendering : It allowed to create real-time photo realistic, life-like images of the design at an incredibly rapid pace and simultaneously helped to visualize how the modeled objects would actually look like in the real world. SIMULIA – Powder Bed Fabrication, Mesh Creation and Structural Model Creation : The interactive environment 3D enabled to optimize powder bed fusion manufacturing techniques. The simple interface was used to setup, program, simulate and re-use additive manufacturing processes. The unique capability allowed to simulate the distortion of the part as it is built up during the 3D printing process. Diverse support structures were created to stabilize the part and the program recognized zones and added supports where needed automatically. DELMIA – Additive Mfg Simulation : A physically realistic process-based simulation of the structure to be manufactured by AM process was conducted. The app leveraged information such as machine information, build environment, geometric support structures, slicing thickness and laser scan path data generated by interacting with the DELMIA Powderbed Fabrication app during the simulation. Realistic thermo-mechanical properties of materials are used which capture the phase transformation of materials during the printing process. In addition, accurate cooling and radiation between the different layers are captured by using the evolving free surface definitions to define convection and radiation properties.
Quality and complexity of the model
Various manufacturing processes are used to produce a chassis. The solid parts are produced by milling, drilling, tapping, boring, etc. whereas the sheet-metal parts involve laser cutting or water-jet cutting and then bending and folding. Here, comes into picture limits, fits and tolerance which is very important when two parts are mated together. Further, welding is done, to join the parts together. Rework is to be done, if two parts are not joined properly. Welding surfaces have to be machined to acquire a good surface finish. AM removes all the different processes as it is possible to produce a single structure. It is very difficult to manufacture a complex structure like this with conventional manufacturing process and it will involve a lot of time and money.
- Sustainability
Positive impact on the environment i.e material, energy, etc
There exists a co-relation between sustainability and design quality because the energy consumption depends on the part geometry and orientation. Main AM design aspects to consider include are shape and mechanical properties of the structure, surface finish, and costs. Less weight of the structure helps the MC rider to turn the motorcycles easily during the curves on  and reduces frictional forces on straight areas to allow the MC to reach higher speed on the racetrack. Further it leads to less fuel consumption which increases the range of the motorcycle in a given set of conditions. Aerodynamic forces are the same as the frontal area remains the same, hence optimum weight distribution with the right amount of stiffness results in a winning formula for Racing MC chassis design. In Powder Bed Fabrication electron beam or laser light is focused on the build platform which joins the metal powder which gets deposited layer by layer on top of each other.
Description and screenshots of the rendered project
Product Specification:
Material : Aluminium 6061
Overall dimension: 640 x 620 x 290 mm
Weight of the structure before Functional Generative Design : 8 Kgs
Weight of the structure after using Functional Generative Design : 6 Kgs
Prototyping and Improvements:
FDM Additive Manufacturing process is used to print parts for Scaled model (0.5) designed for conventional machining process chassis which are manually assembled to develop the final structure.
Feedback for improvement of design is received from Thesis advisors and professors.
Digital Marketing/Launch of Product:
'CATIA live Rendering' is used for making realistic images from developed CAD model.
Scaled model or mock-up of the product will be showcased during final thesis presentation at the university.
N.B:
 Kindly view images & video uploaded on the platform for more in-depth explanation of the project.
Conclusion & Further course of action:
I used an end-to-end solution of 3D Experience Platform of Dassault Systemes at each stage of product development for reaching the objective with more innovation in digital space. Through the course of product development I learnt the vast range of softwares that Dassault Systemes offers to its customers which helps in manufacturing an optimised product.
3D Experience Platform of Dassault Systemes has given me a great opportunity for enhancing my skill-set and has helped me to put into practice my approach of 'Learning By Doing'.
I look forward to funding for manufacturing of Physical Prototype, Certification and further development of the product as preliminary steps for a start-up.
I thank Dassault Systemes Italy, Sapienza Gladiators Racing Team, my Thesis Advisors and Professors of Sapienza University of Rome for helping and guiding me during the project development process. The project has been uploaded on the "Student community | Play the experience" SwYm community.
Discover the team
Who's behind this project
Discover the solution
Software used for this project