next
prev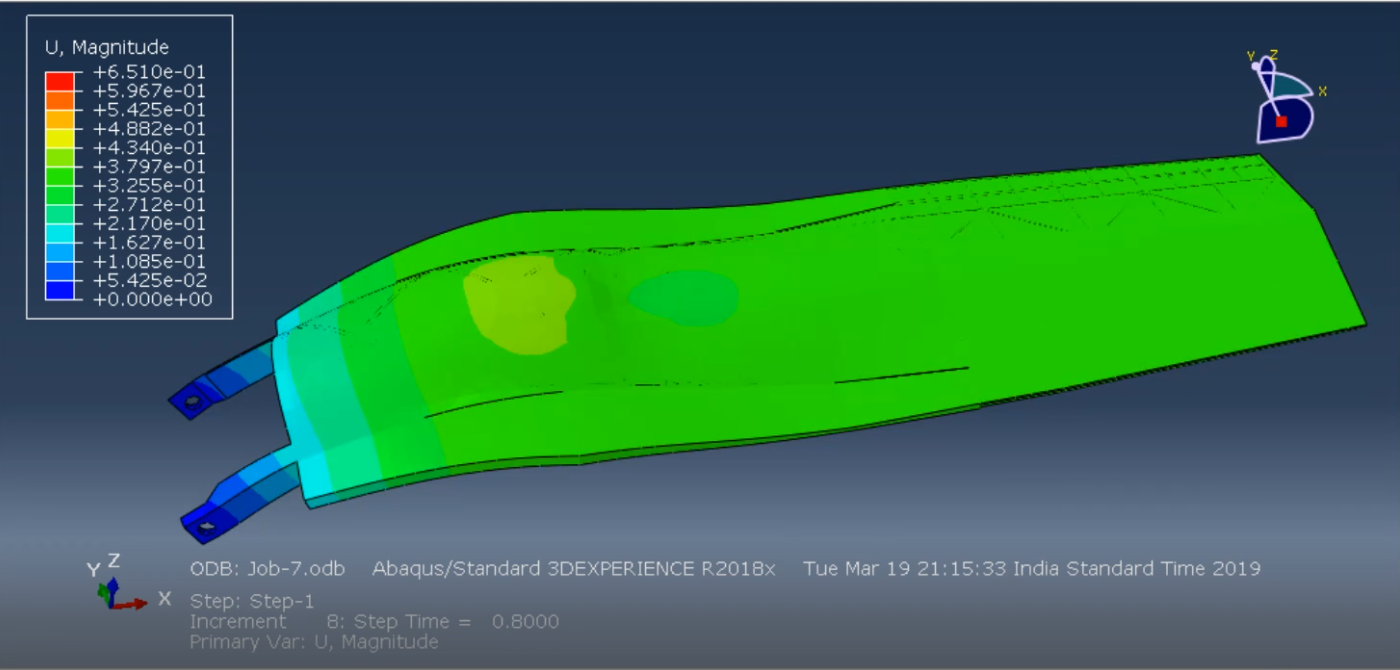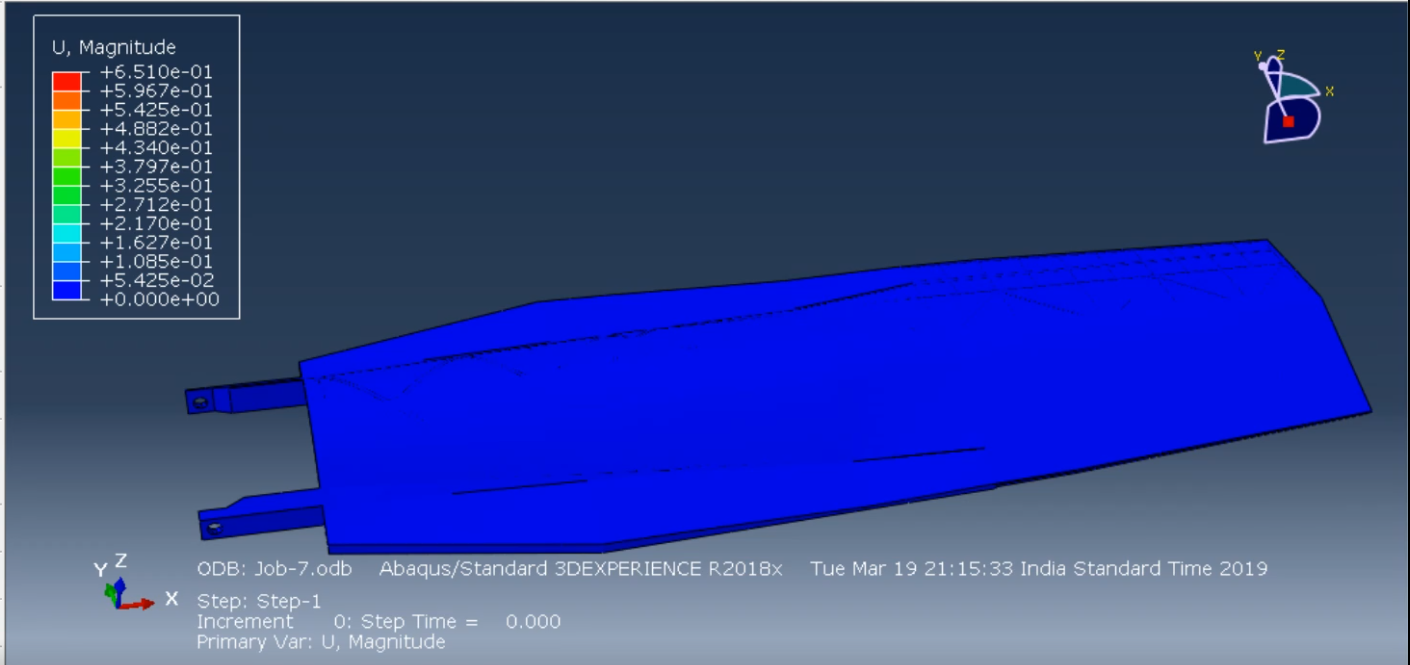 Analysis of Mach-3 Jet Fighter Air Brake
Alternate Braking Concept for High speed Vehicles
Created on 2019.05.22
149 views
1. Concept Building
Using 3DExperience platform CATIA, the entire digital model of F-15 Raptor is being analysed to surface to point looking zones which can be build for Alternate braking concept.
In order to have proper braking using Bluff body concept, the air impinging should have making surface area to impact and dynamical should not alter the stability of the vehicle.
So the conceptual it would be better to chose a zone near to centre of gravity and for aerodynamics just after the pilot cockpit. 
2. Composite Modelling
 Considering a laminated composite plate at areas of impact (skins) which consist of 8 layers of equal thickness 
The stacking sequence is [0,90, 45, -45], where orientation angles are defined according to x-axis
Each ply is a fiber matrix composite where orthotropic properties have been given as input.
The modelling is considered equivalent layer method. 
3. Job Set-up & Analysis 
The model is assembled & section propertied have been given, a translation element to open the plate and rotational element has been assigned.
A pressure load have applied at different nodes and job is submitted for analysis. 
Discover the team
Who's behind this project
Discover the solution
Software used for this project