next
prev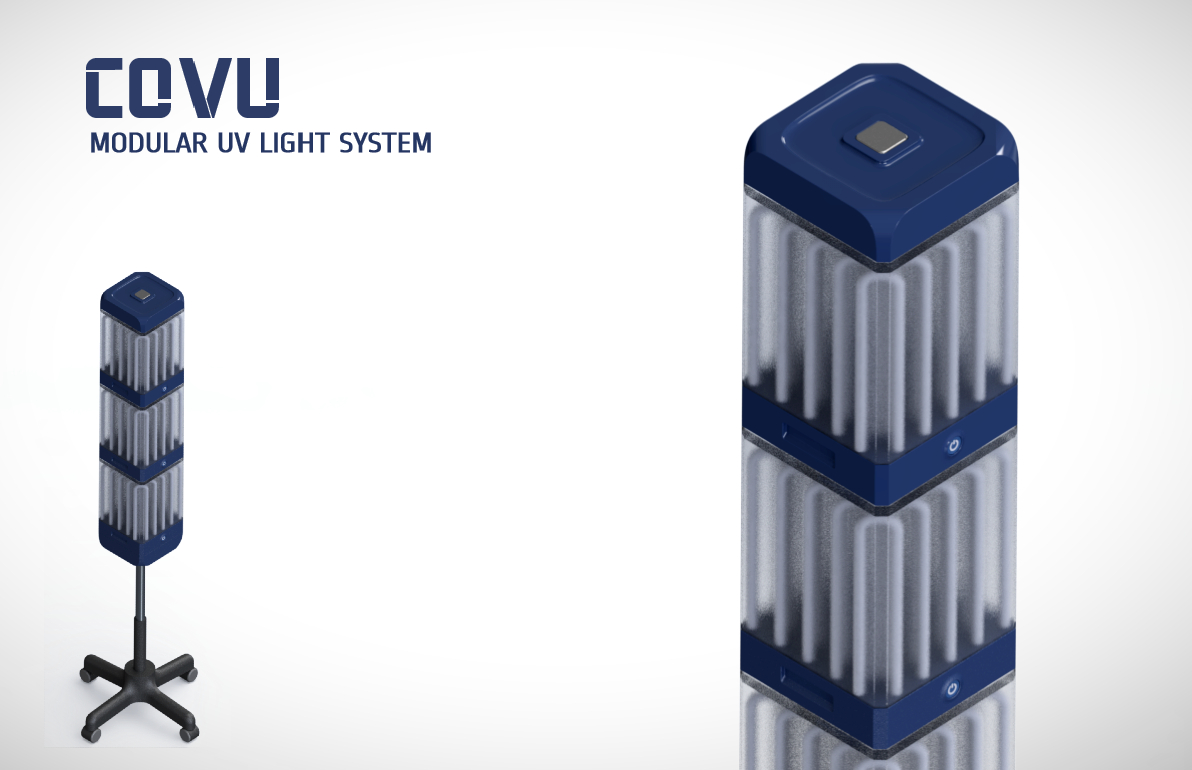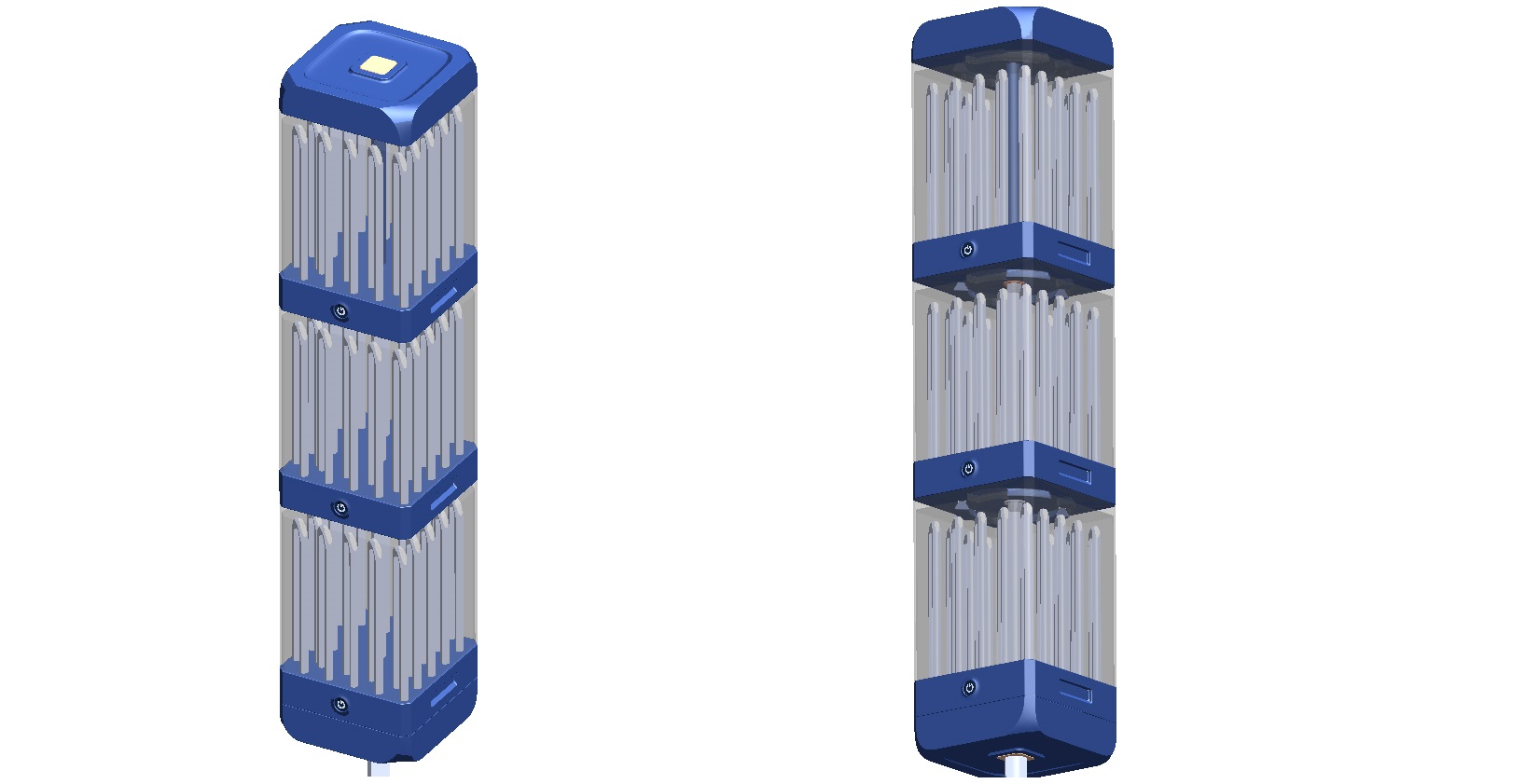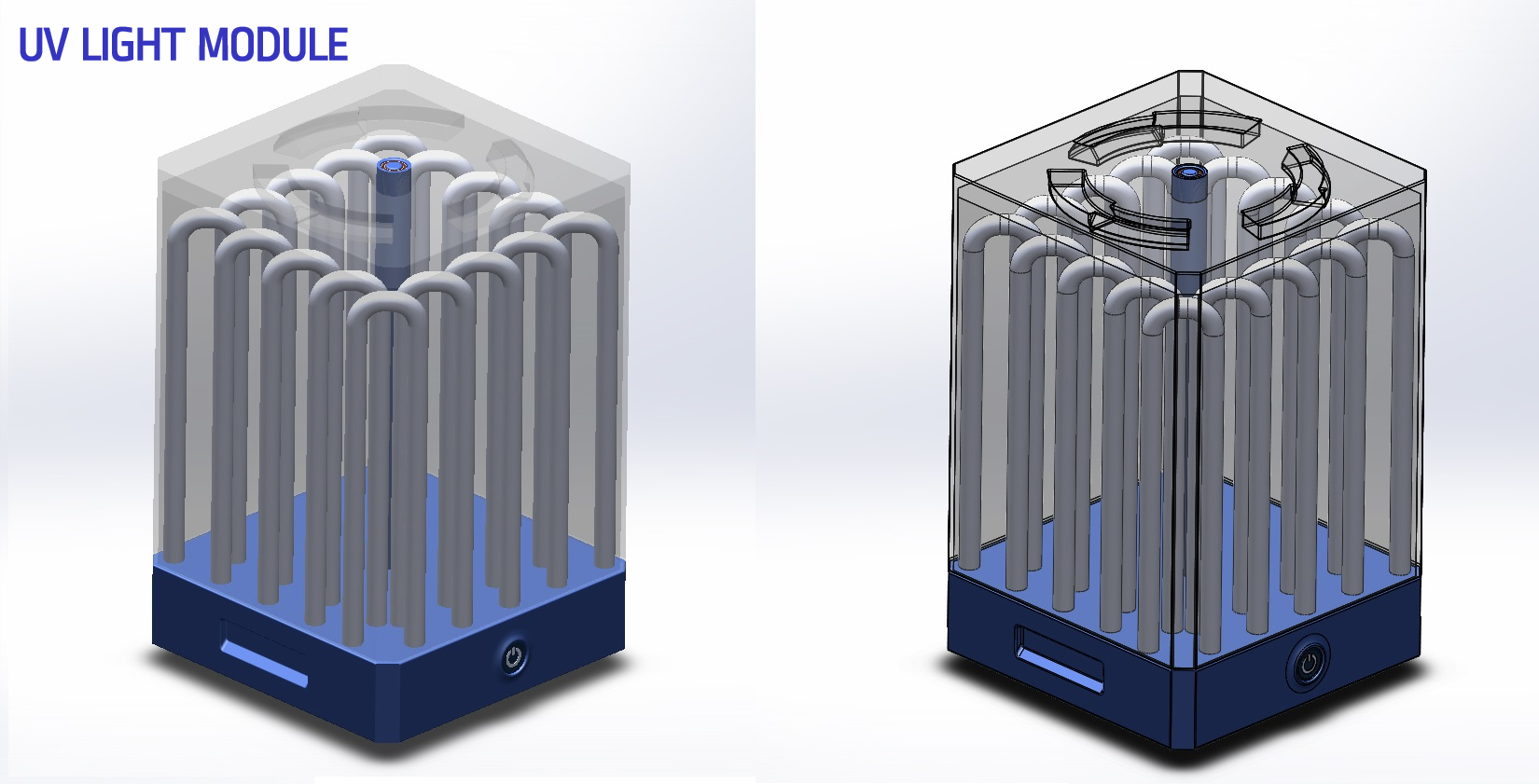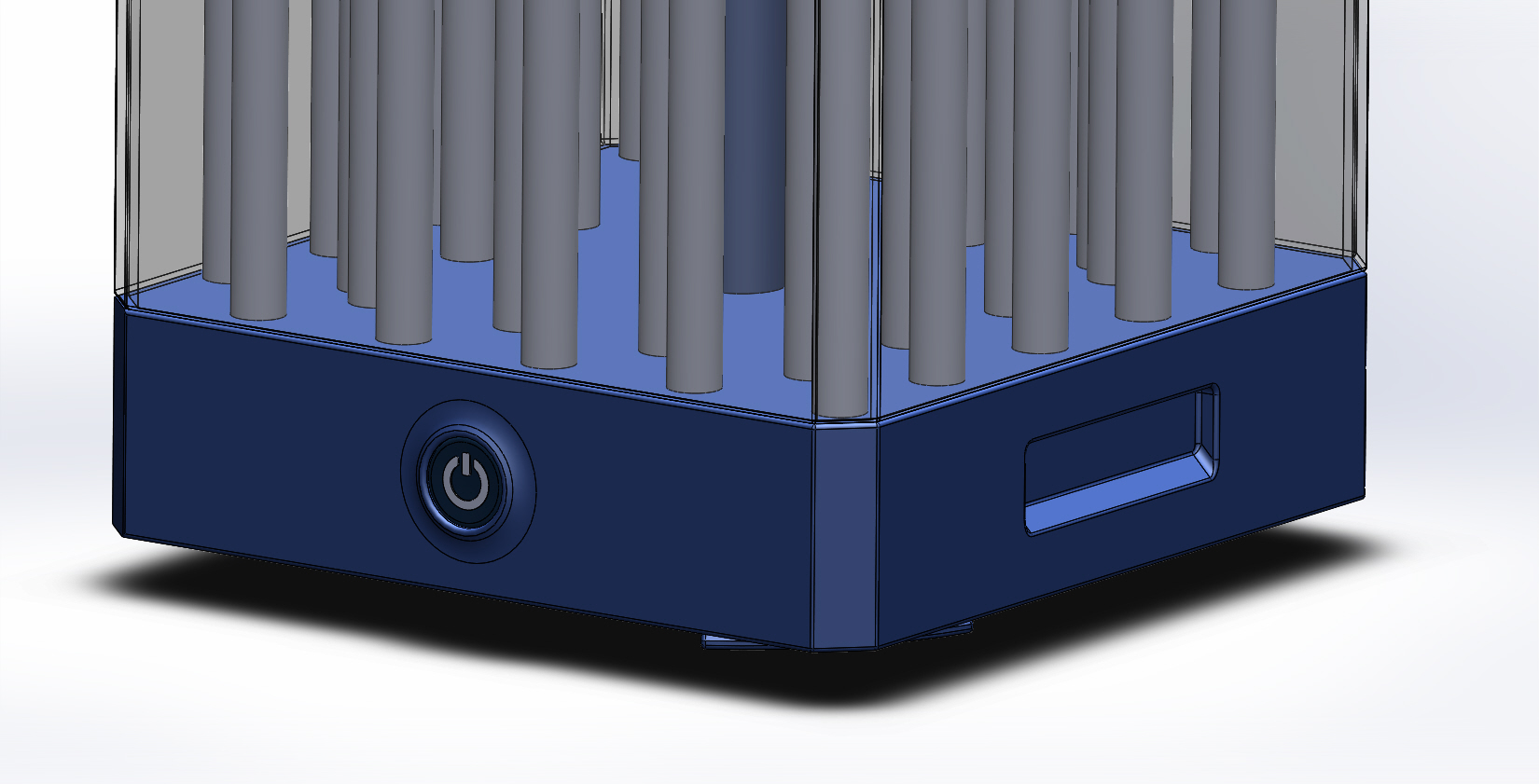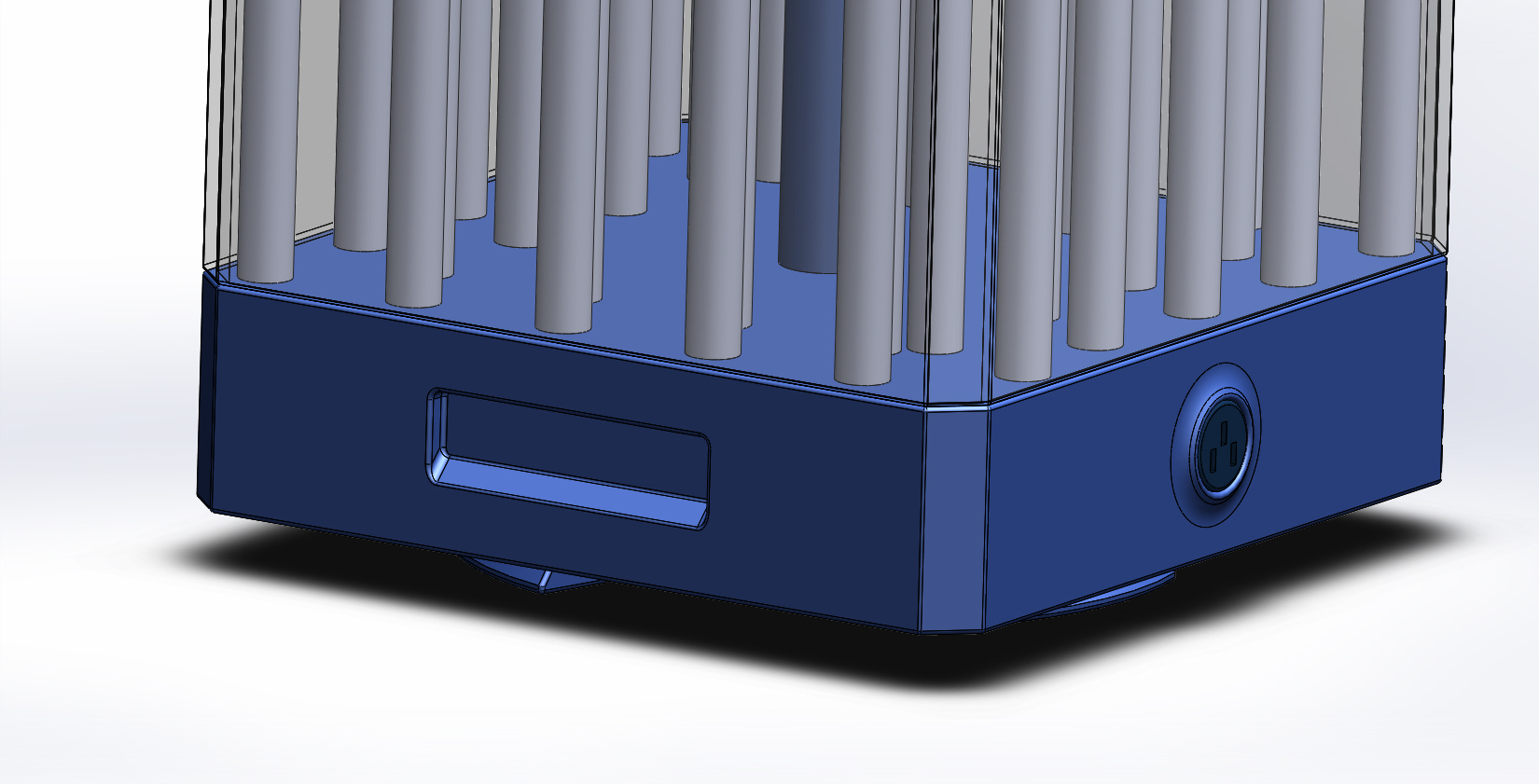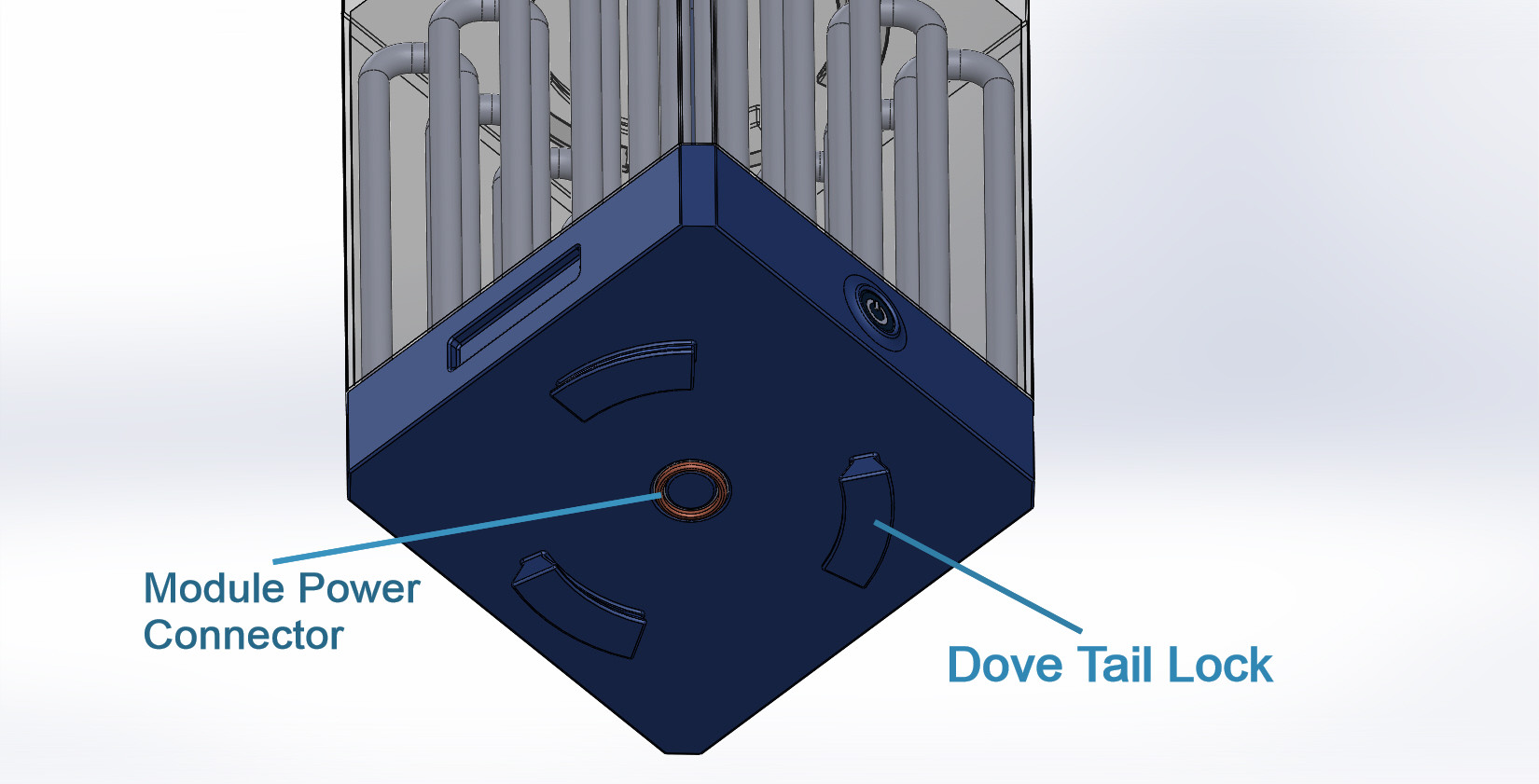 COVU
MODULAR UV LIGHT
Created on 2020.06.26
13 views
COVU
: Modular UV Lights Coronavirus has shown us how fragile human lives can be. Forced us to keep our surrounding clean, to save us and our loved ones. UV lights are useful technology for over 40 years, used in hospital to kill drug resistant super bugs and to disinfect surgical suit. Industries and hospitals have been using UV lights for over long time. Thus, the current UV light's functionality and aesthetics suit their needs. We have designed a modular UV light system which can be used in environments like workplaces, classrooms, museum, library, cafes etc.
Sustainability:
Shape: Cuboid shape was chosen over the cylinder shape for the design. The cuboid shape has better packing efficiency when compared to cylinder. The better packing efficiency will not only increase the number of lights which can delivered in a vehicle but also reduced the space required to store the individual parts during the manufacturing phase. The increase in packing efficiency will reduce the space required to store the parts at each phase from production to delivering it to customer.
Minimum parts: The number of different parts were kept to a minimum so that fewer molding dies need to be prepared during production. Due to the modular design, each light unit can be prepared from the same molds. Also, the top and bottom parts sandwiching the lights can be prepared from single molds. The wheel system at bottom can be procured from any other supplier.
Symmetric: Design of every part is symmetric. During manufacturing if the part cannot be prepared as a single mold then it can be divided in two or four parts and still all the parts could be manufactured from a single mold.
Design:
Modularity: If a single UV light is used to disinfect the room, it is possible that the objects in the room may block some surfaces from receiving the light. Therefore, it was very important to make lights as modular unit. So that each light can be places in different regions of the room when required.
Usability: A simple dove tail lock mechanism is used to lock each light module together. Every light module can be powered individually. If multiple lights are stacked together then all the modules can be powered just by connecting the bottom most light module to the power source.
Bulbs: bulbs are stacked in a staggered pattern to accommodate more lights in smaller area. Thus, reducing the overall volume of the design and materials required.
Height: A rising and lowering system is included in the wheel system (same as an office chair).  Height varying system will ensure that even after stacking 4-5 lights over each other the overall height doesn't go above 6ft to ensure safety.
Handling: Each module is bulky and can make handling tougher. Handling grooves are aesthetically imbibed in the design.
Discover the team
Who's behind this project
Discover the solution
Software used for this project