next
prev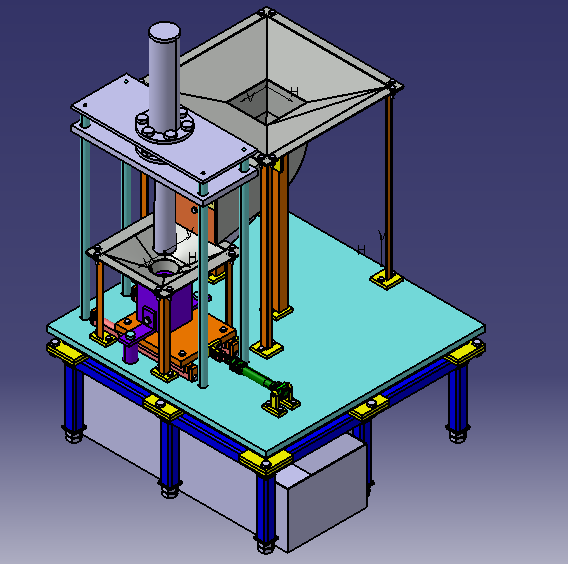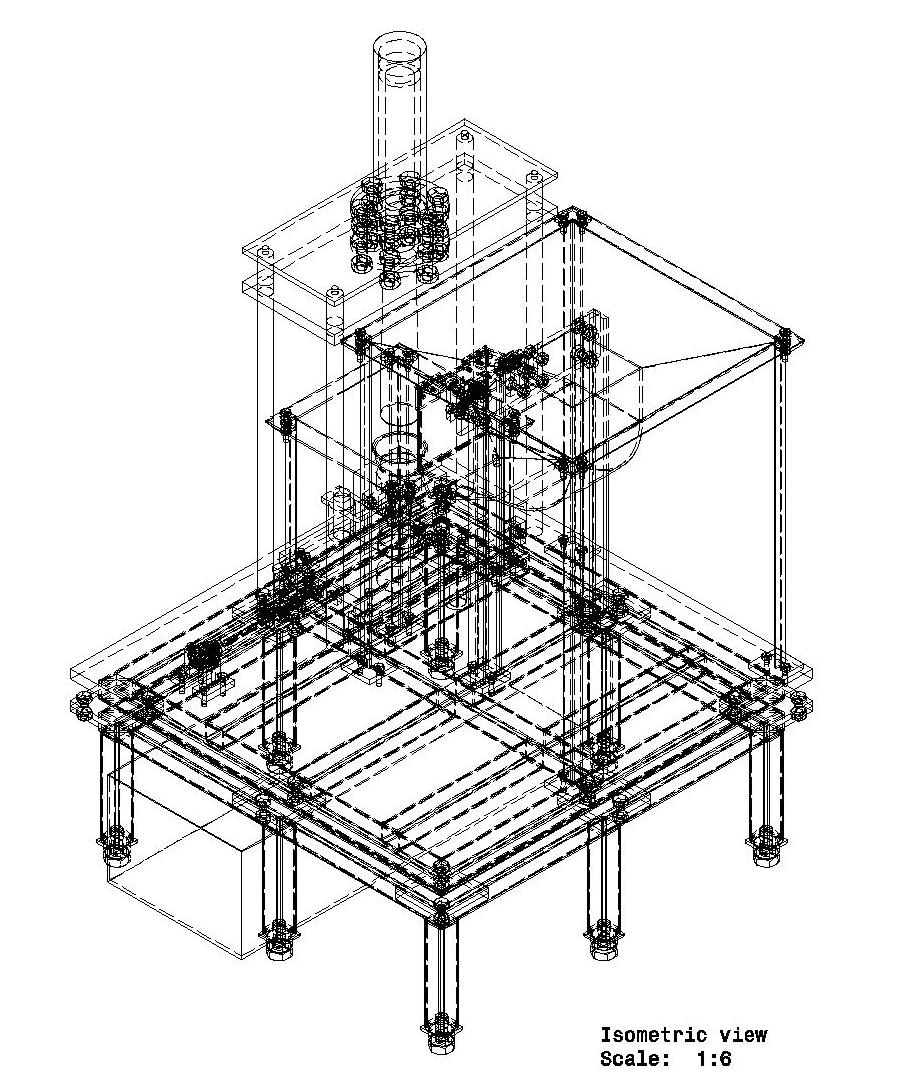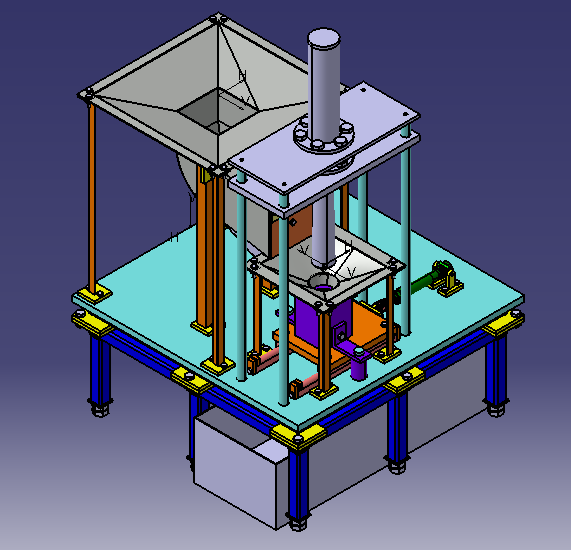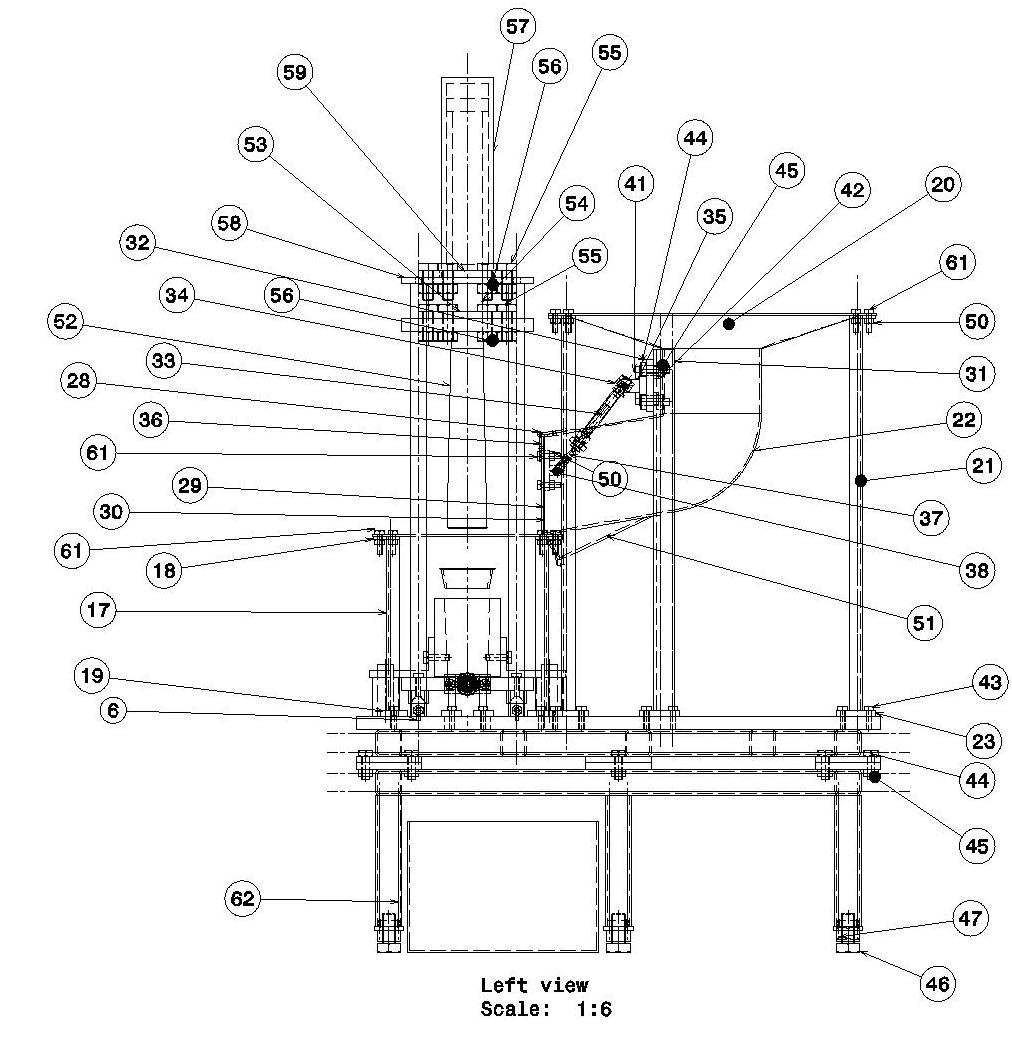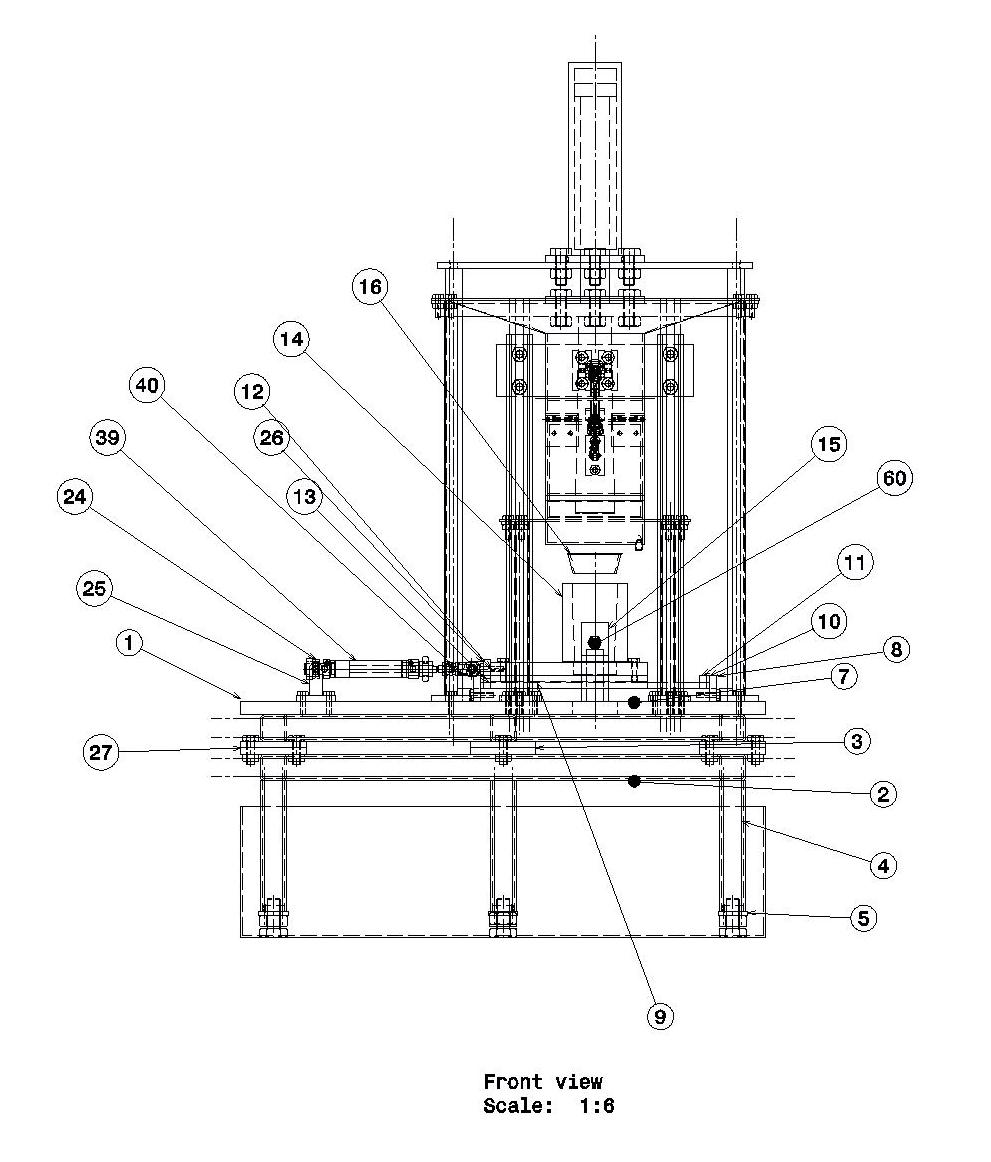 Design, Analysis and Prototype Manufacturing of Autonomus Briquetting Machine
Autonomus Briquetting machine for conversion of machining chips into Round Briquettes
Created on 2018.06.15
511 views
Complete Project Report (Link) : The below link contains complete project description and images of all parts CAD models with design.
https://drive.google.com/file/d/13SLoJWi__7rzW5QXXEAgMgtvQyHcnJ3P/view?usp=sharing
  (Uploaded images includes Two images of assembly of machine and the other parts images are included in project report available in above link )  
INTRODUCTION AND SCENARIO :
When I visited many manufacturing companies in India, especially close to my city Pune. I find that all operates heavy machines for manufacturing such as milling machines and produces tons of chips(burr). Futher I saw this all manufactures operate with very poor and traditional disposal methods and if this traditional methods are improved they can make money out of this scrap. The design of machine is all about putting new chip processing and coolant filtration system, so that manufacturer can raise the value of its scrap, slashed new coolant costs and mitigated its environmental impact, shielding itself against potential fluid disposal liabilities. The more chips a company cuts, the better. But once the output reaches a certain volume, it may be time to look beyond traditional disposal methods toward more efficient systems. New chip processing equipment, linked with coolant filtration systems, can raise the value of scrap metal going to the recycler, reduce material handling and maintenance concerns, filter coolants for reuse in machine tools, and help a company achieve ISO 14001 environmental compliance.( I saw hardly anyone cares about this compliance). Disposal of metallic chips and burr, produced during different machining operations on the CNC machine is a very arduous and tiresome job. Every year, millions of tons of waste material in the form of metallic chips and burr is produced all around the world. Disposal and possible recycling of the metallic waste, along with the lubricating oil and foreign particles, is extremely strenuous and requires sophisticated machinery. The current environmental regulations have made it mandatory for the manufacturing industries to safely dispose this metallic waste and ensure no harm is done to the surrounding environment in the form of pollution. I would say that if a company is producing in the neighborhood of a million pounds of chips each year, they need to seriously consider looking into this type of system, because if they haven't, it's likely that they're throwing money away. Many companies manufacture complex structural parts for the aerospace industry such as spars and bulkheads to be mounted within an airframe. These parts are made of aluminum, and they are produced using three-axis CNC milling machines for simpler pieces and five-axis machines for more complex parts. The majority of work involves producing "monolithic" structures via five-axis machining. The term 'monolithic' refers to manufacturing and joining component parts into a single structure. Whereas an aircraft company once had to order all the component parts that make up a large structure individually, it can now use a single part number for the completed structure, which really simplifies the process. With more than 99 percent of companies machining activities involving high-speed milling—most of its machines are rated at 10,000 rpm and higher—the vast majority of the chips it produces are fairly thin and curled, like silver wood shavings, while chips from higher speed operations are shorter and straighter. The only time it produces what is known as a "bird's nest" is when it conducts fly milling, during which a cutter skims a flat surface prior to end milling, creating long tendrils of aluminum that tend to cling together in a tangle. Historically, these metallic knots presented problems such as forming clogs in various chambers within chip processing equipment. This operation is used so infrequently, however here our primary focus is on designing a machine for the disposal of the more familiar short, curved chips and make more money (Profit) using this automatic chip processing and coolant filtration system.This designed machine has full automation and is free from man power. According to many people working in industry the most basic approach to chip disposal, of course, is for a company to simply allow a recycler to remove wet chips from which coolants have only been partially drained. While this may seem the easiest way to get rid of chips, the problem is that payments are negotiated according to weight, so the manufacturer is paying to have the coolant taken away along with the chips. Recyclers weigh the scrap for moisture content, but the weight differs according to whether samples are taken from high in the heap, where the chips are dryer, or lower, where they tend to be saturated with more coolant. In other words, the manufacturer has very little control over the accuracy of the moisture content test results and, therefore, the price per pound it will receive. Generally, though, wet chips are considered to be about 25 percent moisture. One risk associated with this method involves liability should a lawsuit be filed against a recycler that disposes of hazardous materials improperly. The more used coolant or machine oil a manufacturer sends to the recycler, the greater the chance of being implicated if disposal problems should arise down the road. By proactively addressing fluid reclamation, manufacturers can help shield themselves from liability by proving good intent.
SCOPE :
•Take trials on Punch and Die. •Designing of components. • CAD models.(CATIA V5) •Analysis of critical components. •Automation of hydraulic circuit.
OBJECTIVES :
•To raise the value of scrap metal going to the recycler. •To reduce material handling and storage space. •To filter coolants for reuse in machine tools. •To help a company achieve ISO 14001 environment compliance.  
**Important and critical components in this machines are the punch, die and base table, as this three components are subjected to the compaction force and stress are developed in this components.
Complete Project Report (Link) : https://drive.google.com/file/d/13SLoJWi__7rzW5QXXEAgMgtvQyHcnJ3P/view?usp=sharing
Discover the team
Who's behind this project
Discover the solution
Software used for this project