next
prev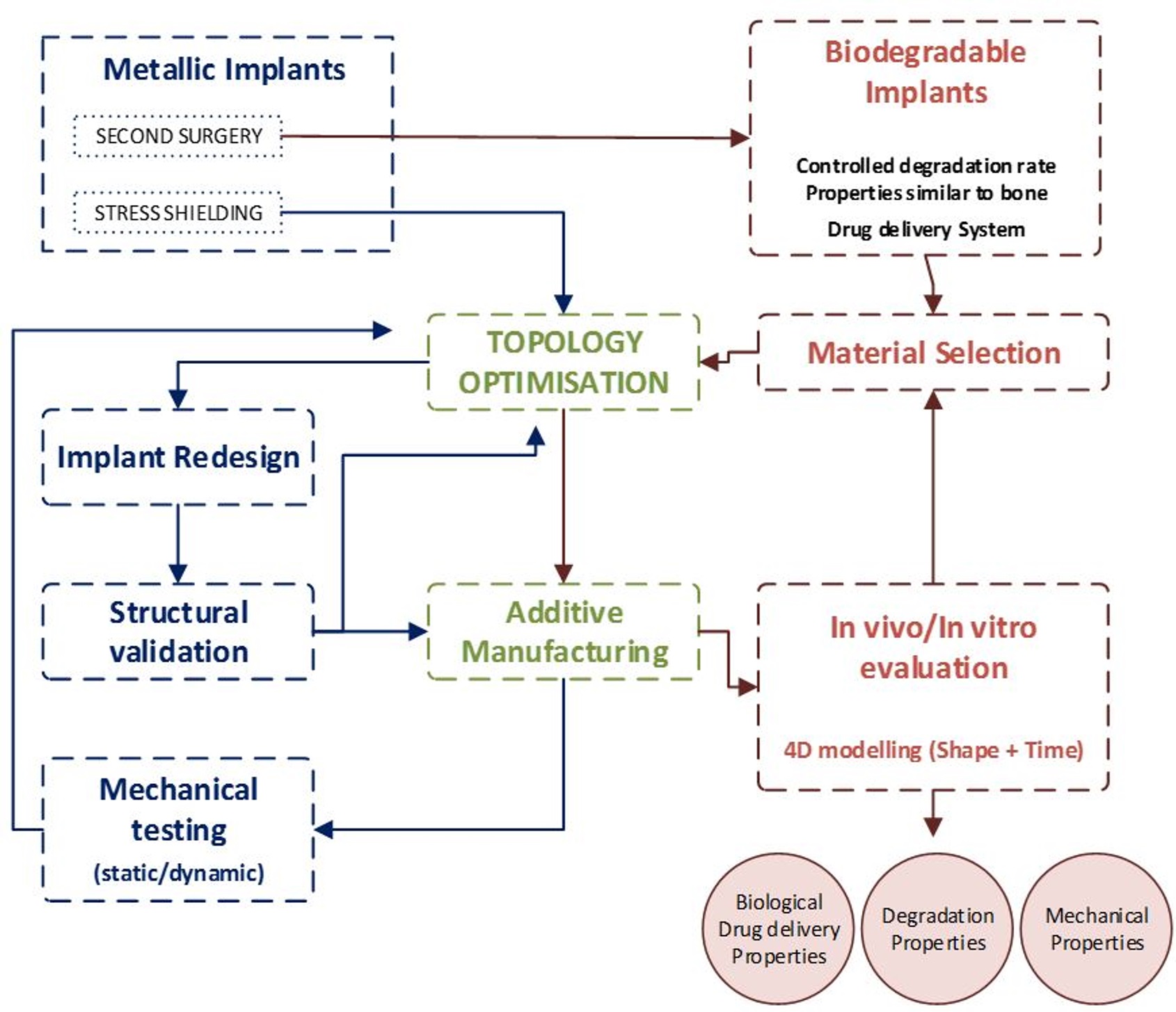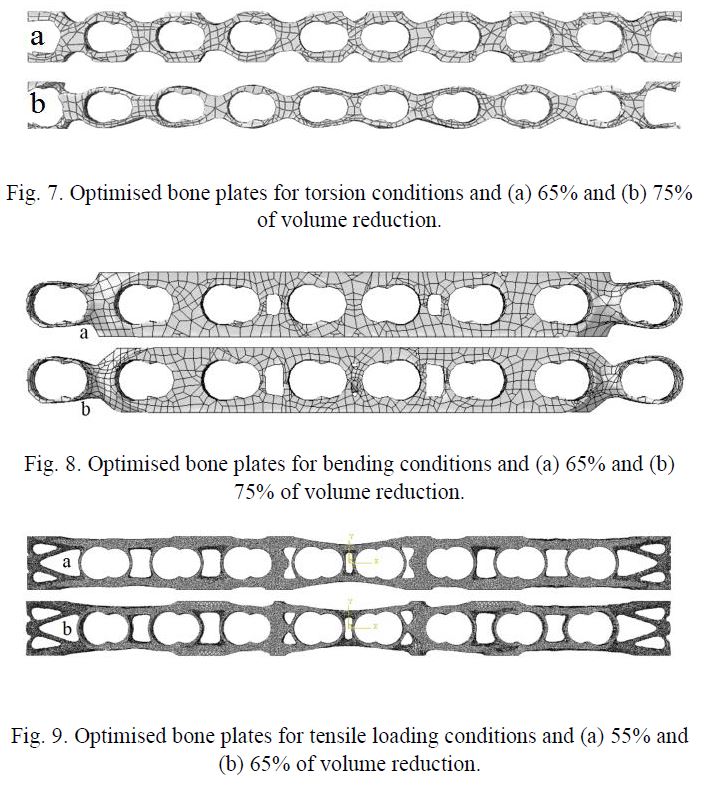 Development of a family of bioresorbable, bioactive fracture implants
Created on 2017.05.09
652 views
Orthopedic problems are significantly increasing posing pressure to healthcare systems. Traditional clinical procedures for traumatic bone fracture applications comprise the use of high stiffness metallic implants caused by the built-up material and implant design. These implants show a high mechanical mismatch comparing to bone properties resulting in stress shielding phenomena that leads to less dense and fragile bone. This paper follows a design phase by exploring the use of 3D Topology Optimization to create lightweight metallic implants with reduced stiffness, thus minimising stress shielding and bone loss problems.
Discover the team
Who's behind this project
Discover the solution
Software used for this project
This step shows the team developed the work from 2D design to 3D design bone implants. Multiple loading and boundary conditions are considered for the 3D designs (shown in the attached image). This work is based on an article published in CIRP Procedia:

Al-Tamimi, A. A., Peach, C., Fernandes, P., Cseke, A. and Bartolo, P. (2017). Topology Optimization to reduce the stress shielding effect for orthopedic applications. CIRP Proceida.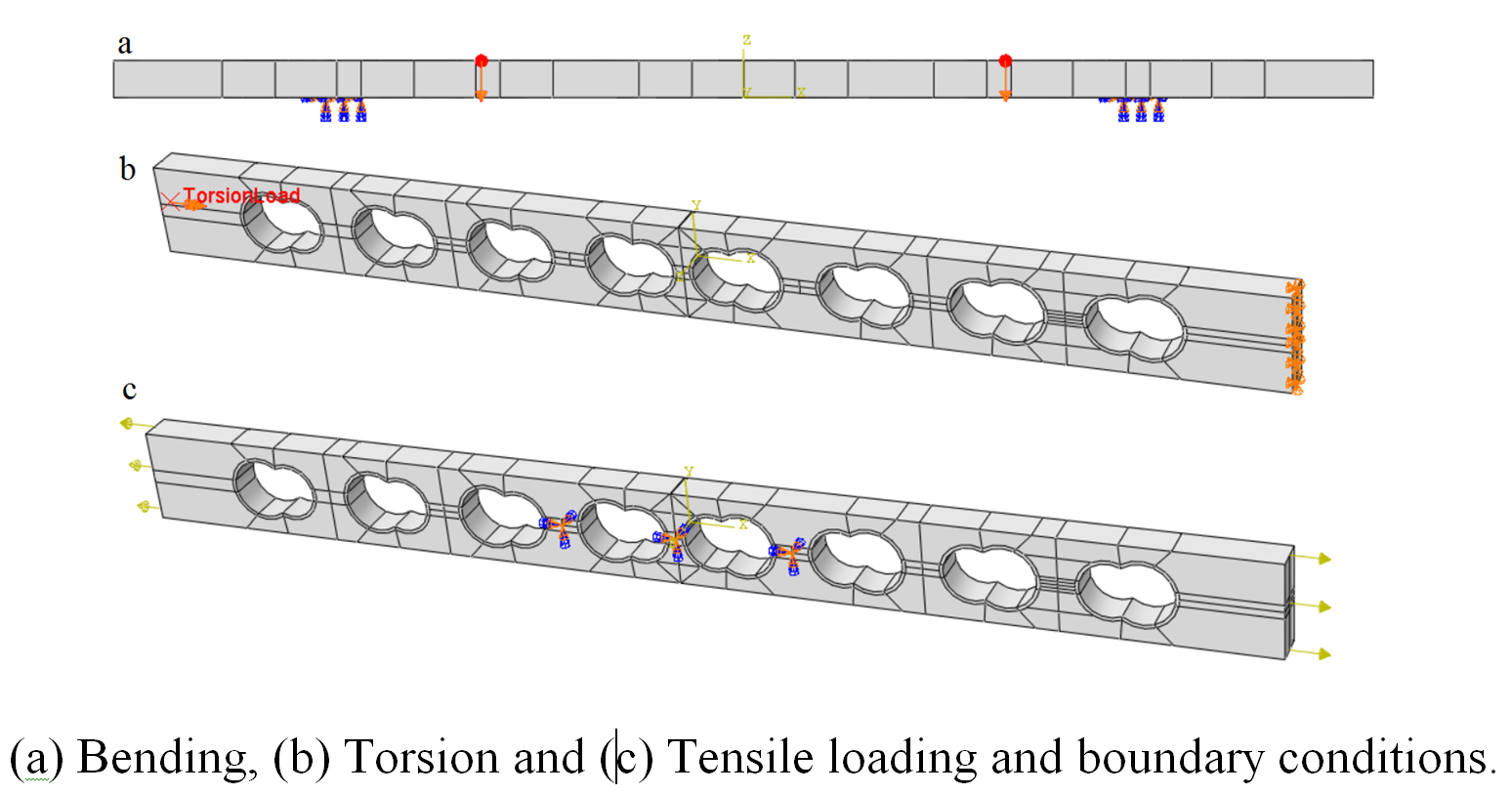 The projects preliminary/first stage are published in two publication:

A book chapter in a book published by CRC Press:

Al-Tamimi, A., Fernandes, P., Peach, C. and Bartolo, P. (2017). Novel metallic bone fixation implants with reduced stiffness. In: F. Silva, H. Bártolo, P. Bártolo, R. Almendra, F. Roseta, H. Almeida and A. Lemos, ed., Challenges for Technology Innovation: An Agenda for the Future, 1st ed. CRC Press, pp.347-351.

A journal article in Virtual and Physical Porotyping:

"Al-Tamimi AA, Fernandes P, Peach C, Cooper G, Diver C, Bartolo P. Metallic bone fixation implants: A novel design approach for reducing the stress shielding phenomenon. Virtual and Physical Prototyping 2017;12(02)."