next
prev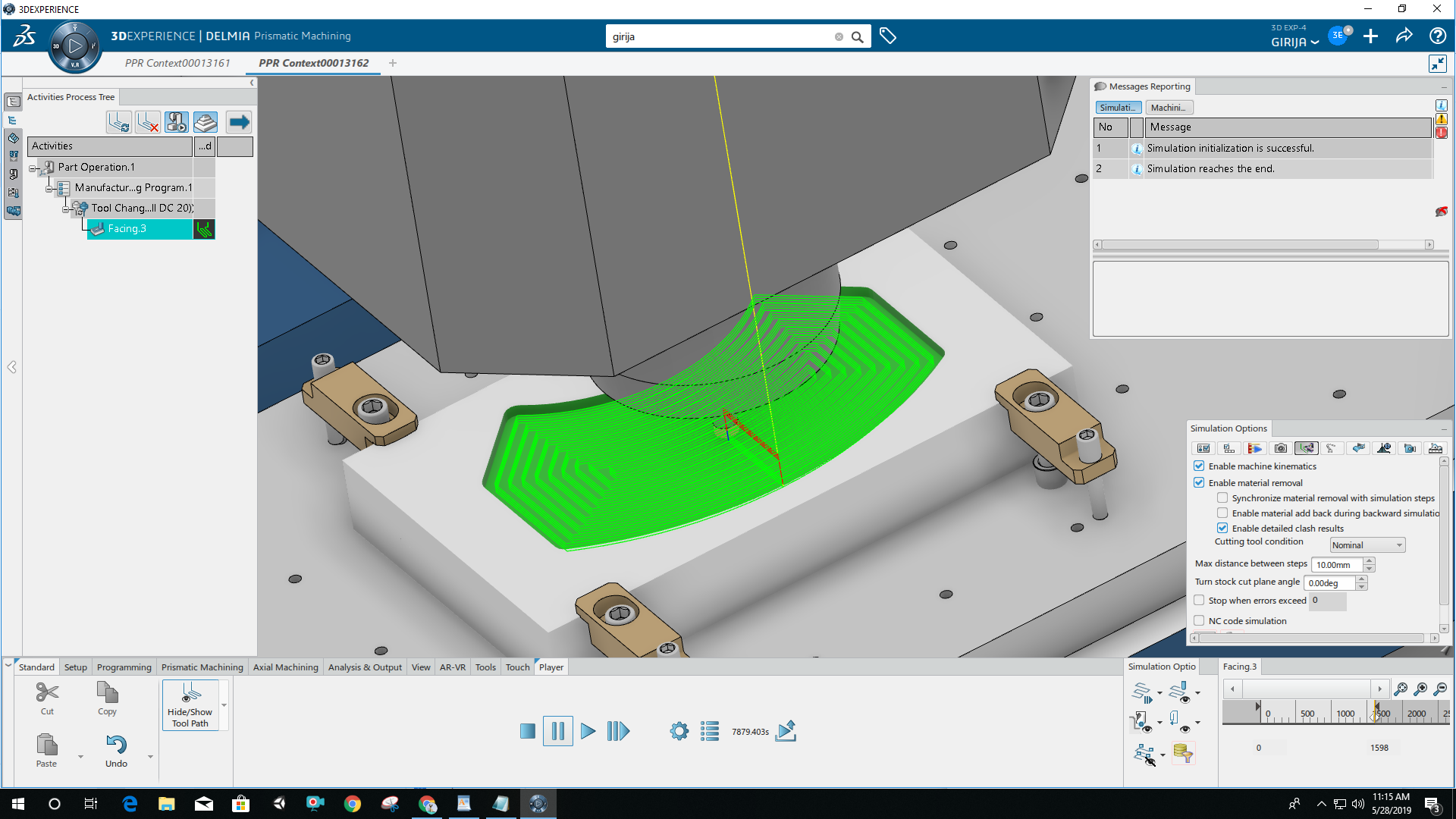 Digital and Physical Tool path optimization and NC code generation by Digital Prismatic Machining using DELMIA
Design, Development and manufacturing of a complex job by using DELMIA of 3D Experience platform tools to perform machining digitally for optimize tool path and generating ISO NC code which further physically validated in 5-Axis Machining Centre.
Created on 2019.06.27
212 views
Description:
Details of Project executed as follows:  
Process of Generating NC code
First we design the cad model of the product in Catia part design
Then imported the cad mode of the product in Delmia prismatic machining.
After that we assigned the operation such as pocketing, facing etc. operations in DELMIA Prismatic Machining.
After assigning the operation we run the program and extract the NC code which further will be validated in 5 Axis Machining Centre.
Scope of Project:
Any complex design can be used to generate the code.
It is efficient and more accuracy in the job.
All the operation and validation are done digitally which reduce the consumption of time.
Easily generated the code and can be run with live machining centre.
To manufacture all plastic component existed in our environment and your part which is designed.
Technical specification :  
5 Axis CNC Vertical Machining Centre
Table: 1000mm X 600mm
Rotary Axis Tilt: 120°/+30°
Rotary Axis Rotation: 360°
Spindle motor: 23.6 KW
Spindle speed: 1200 RPM
ISO Standard: SK4O
Control: Siemens 840D SL
Rotational and Indexing Accuracy: 5 Arc Seconds
Repeatability: 0.006mm
Automatic Tool Magazine: 40 station
Coolant Capacity: 20 ltr
Field Application: Machining of press tool plate, Die and mould plates, face shoulder and pocket milling, drilling, boring and tapping, die casting and injection mould components.
Make: Jyoti CNC Automation Ltd.
Cost: INR 1,45,49,400
Learning & Benefit from Project:

Learnt how to generate NC code using DELMIA application
Also commercialised the product and launched in market .
Discover the team
Who's behind this project
Discover the solution
Software used for this project