next
prev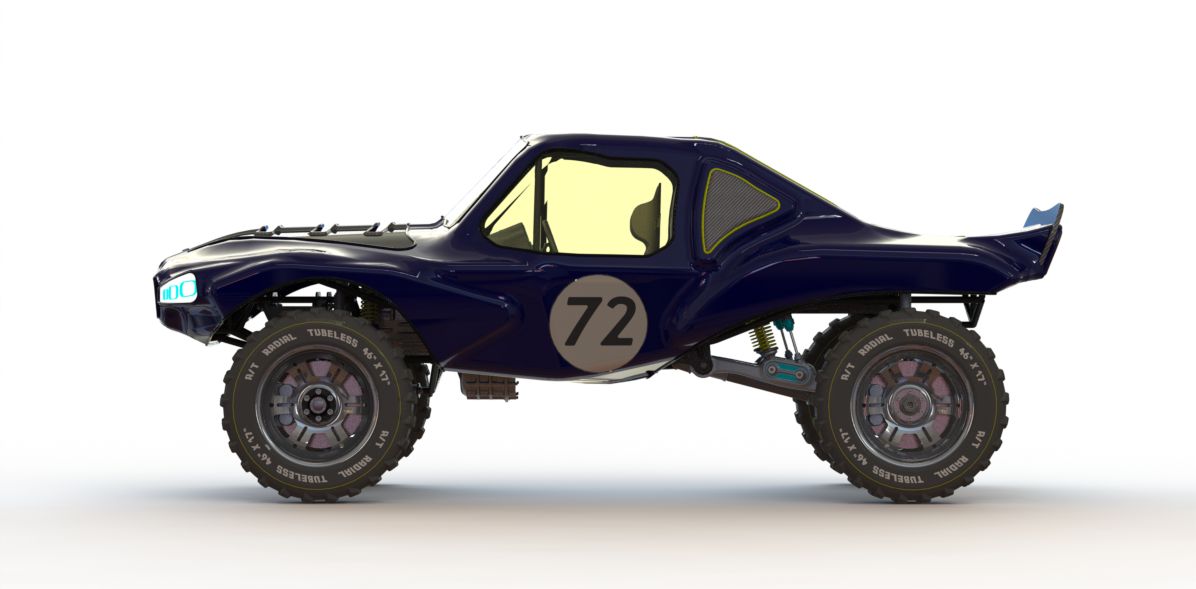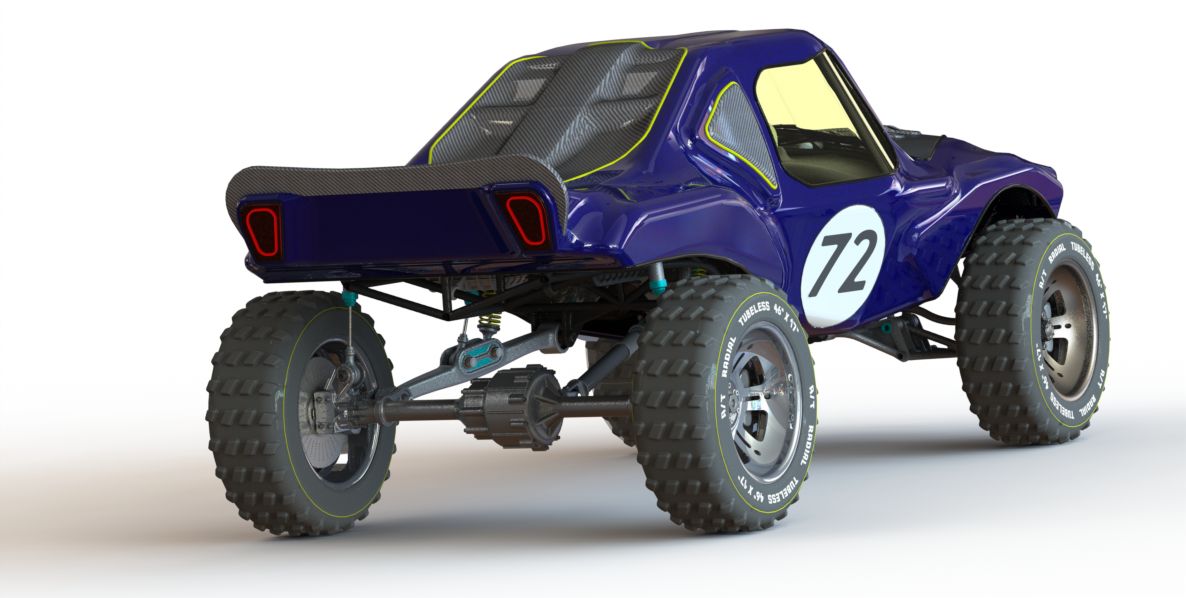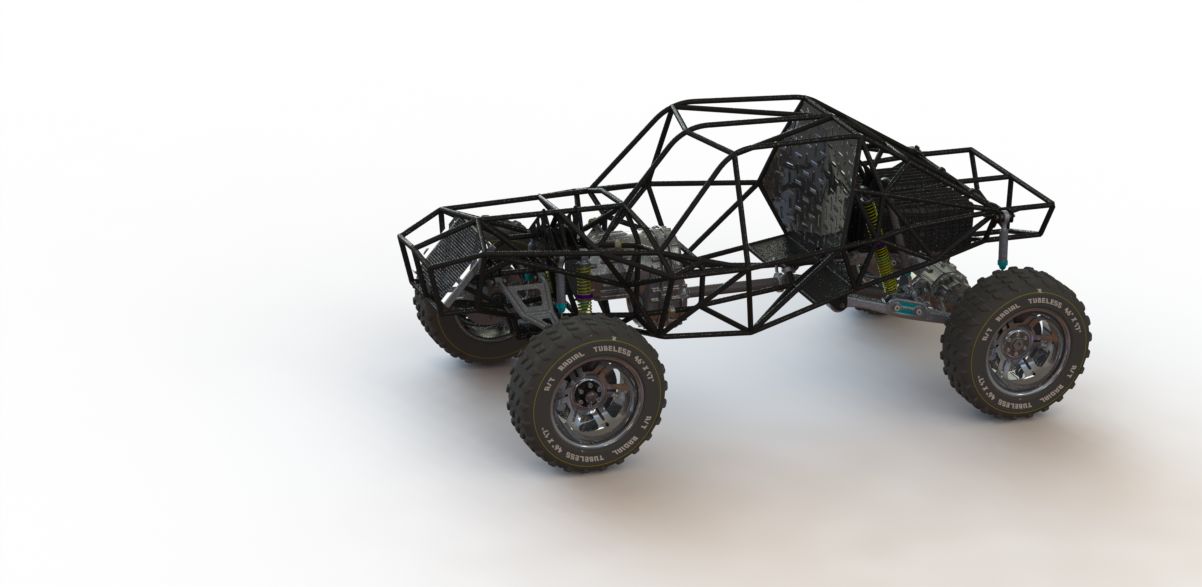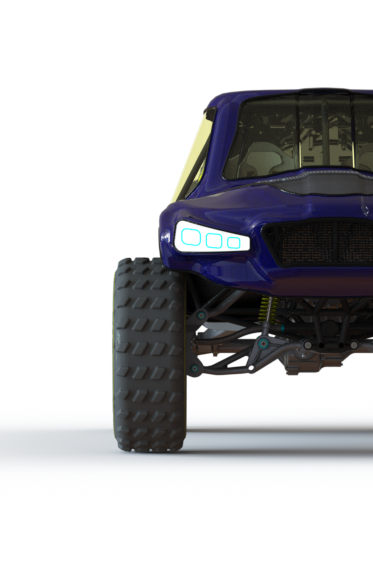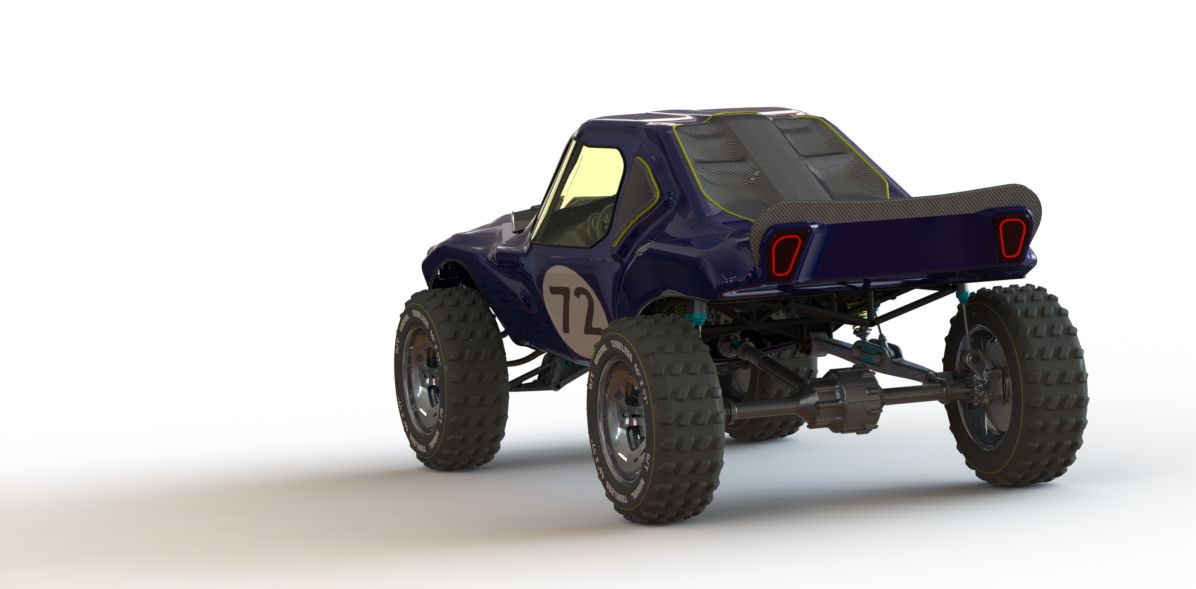 Electric Trophy Truck
Project of a racing off-road vehicle with electric propulsion system.
Created on 2019.05.26
296 views
Goal: The goal of this project was to develop a concept design of an electric off road racing vehicle, which falls under the category of thropy trucks. This project includes exterior, interior and very detailed mechanical design of propulsion and suspension systems.  Key features: - two seater vehicle - electric propulsion system (engine in the front, rear wheel drive) - tubular steel frame - independent front suspension, swing axle rear suspension with limited slip differential - lightweight composite bodywork Software: Solidworks 2018 Student Edition was used to prepare this project, all parts of the model were made with the top-down methodology, which allows the designer to have a high level of control over the model features, and simple change on skeleton model results in changes done to several parts - this flexibility has helped a lot during modeling.  About the author: Michał Perek - student of AGH University of Science and Technology in Kraków, Poland. Currently pursuing his masters degree in mechanical engineering on a part-time course, and in the same time working full time as a design engineer. Was previously involved with Formula Student team, where he was responsible for IC powetrain. 
Discover the team
Who's behind this project
Discover the solution
Software used for this project
-whole model was done using top down modeling methodology
-main assembly consists of several sub assemblies, and within those geometry of each part is controlled by a skeleton part
-this allow to modify multiple parts with one click (for example: changing the wheelbase in main skeleton parts results in changes done to all suspension parts)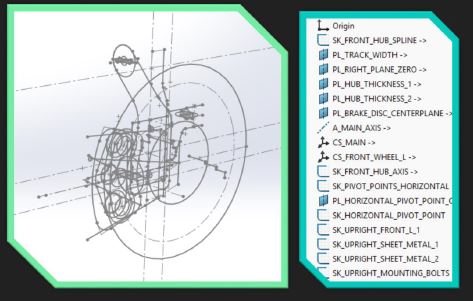 - single electric motor
- electric motor, external spur gear set and planetary gear all in single casing, which results in a very compact power unit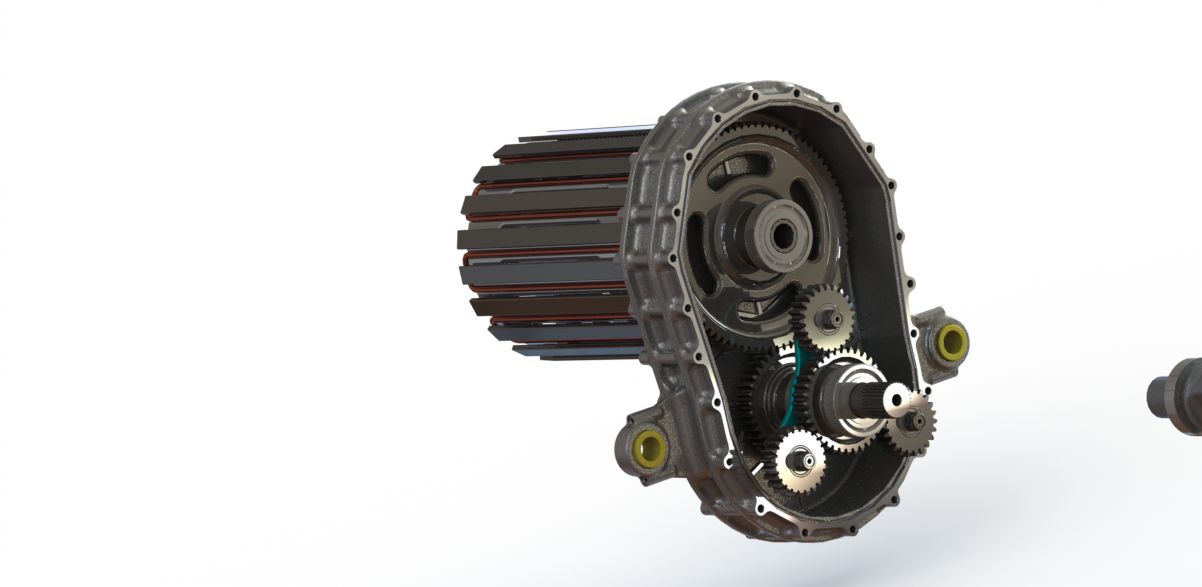 - clutch-pack style limited slip differential