next
prev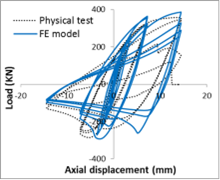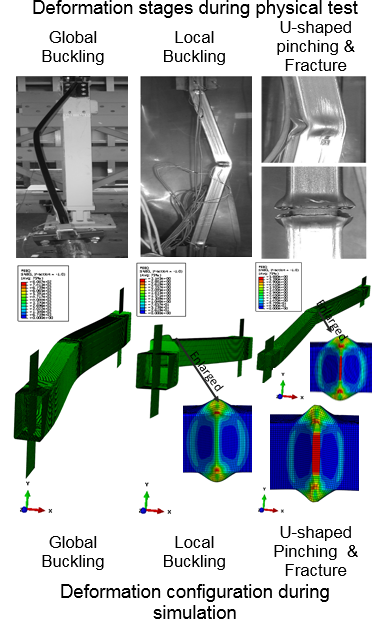 FE MODELLING AND SIMULATION OF STEEL HOLLOW BRACES TO CYCLIC LOADING USING ABAQUS 6.13.
Created on 2016.08.03
367 views
The objective of the project is to develop a robust and comprehensive finite element model of steel hollow braces that can be used with confidence both in academics and industry. The model is validated using 16 quasi-static cyclic testing, carried out at the Imperial College London. The model is successfully applied to conduct an imperfection sensitivity study to determine a real imperfection field. In addition, it has been successfully used to modify an existing equation which estimates lateral deformation of braces. The work has been published, and is being in the phase of revision in good journals. Beside all, the model has an advantage over other models, (like phenomenological and physical theory based model) in the sense that it yields accurate results as well as offers platform for detailed and scientific analysis. The model is being advanced to develop the full story of steel braced frames for use in earthquake engineering application.  I'm post-graduate student in school of Civil Engineering at the National University of Ireland-Galway, EIRE. 
Discover the team
Who's behind this project
Discover the solution
Software used for this project