next
prev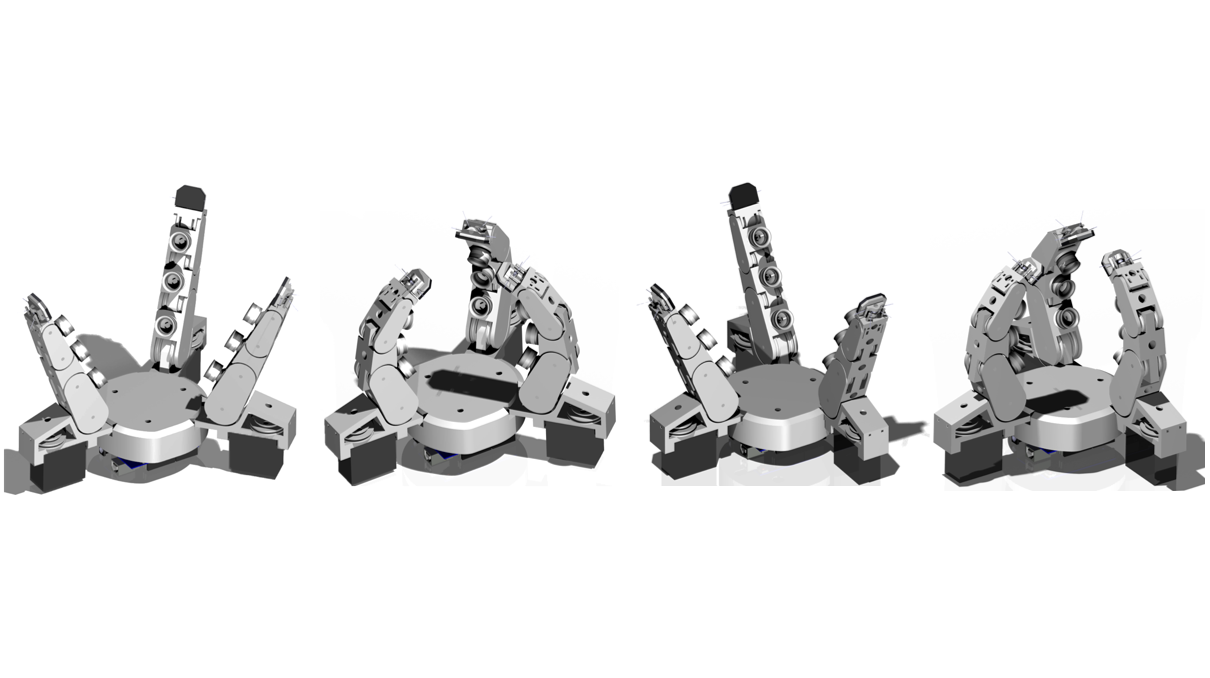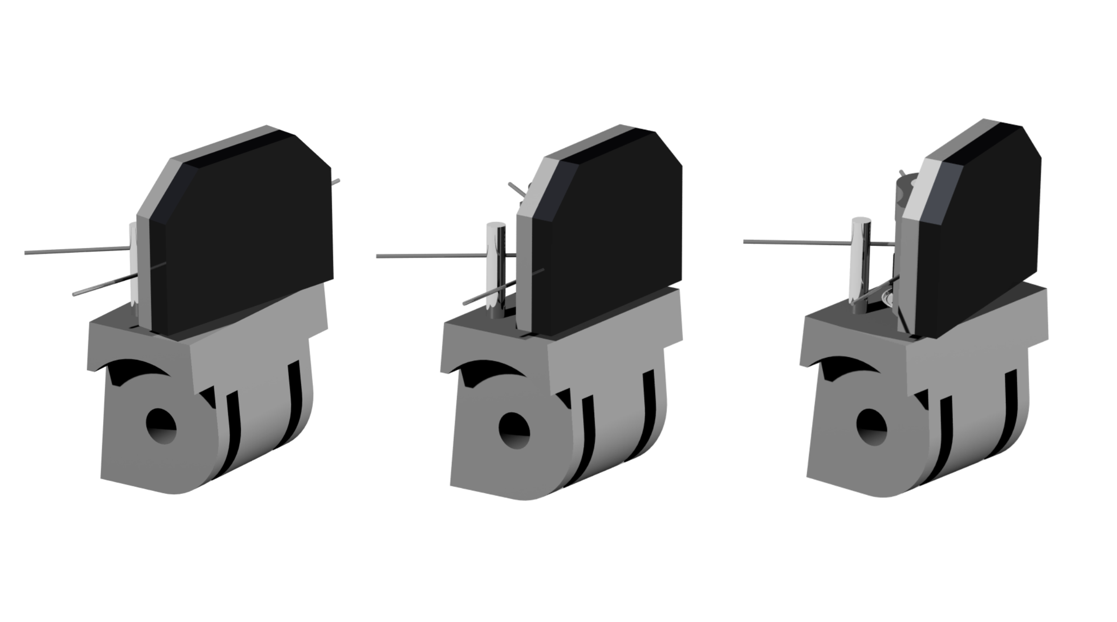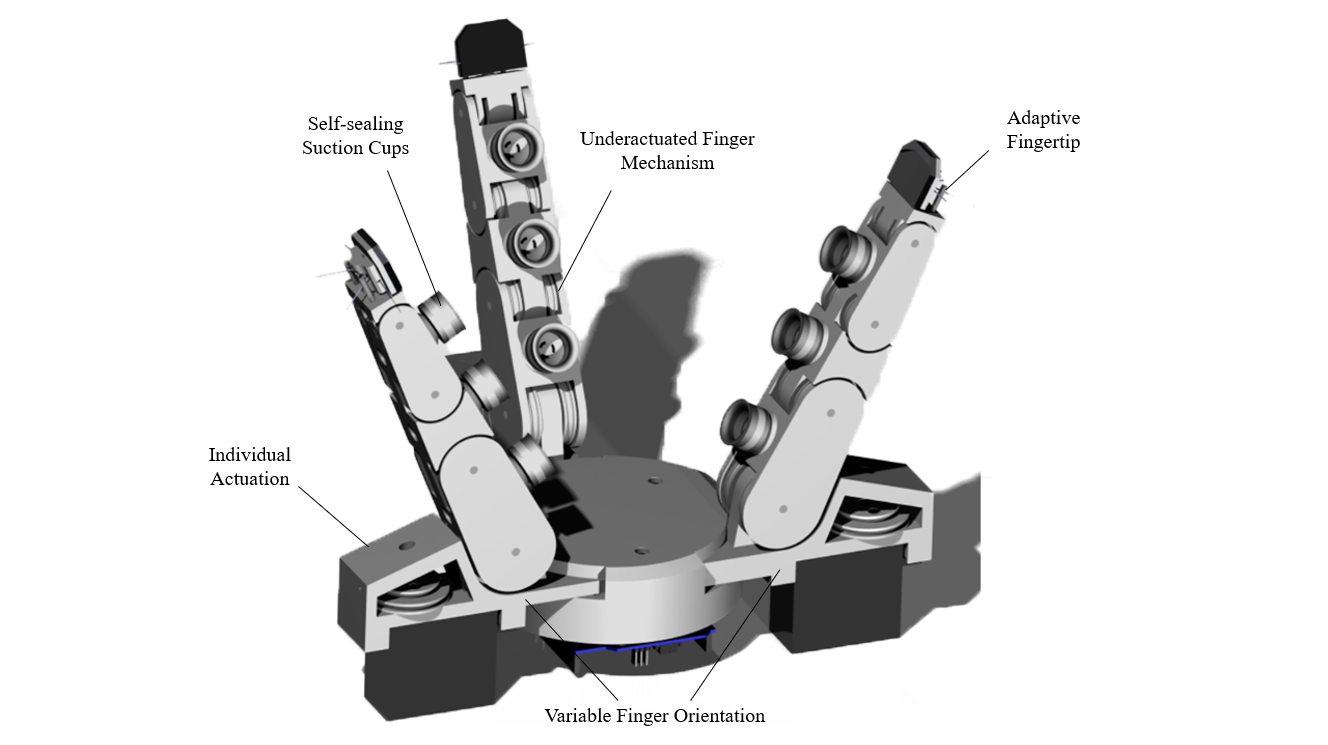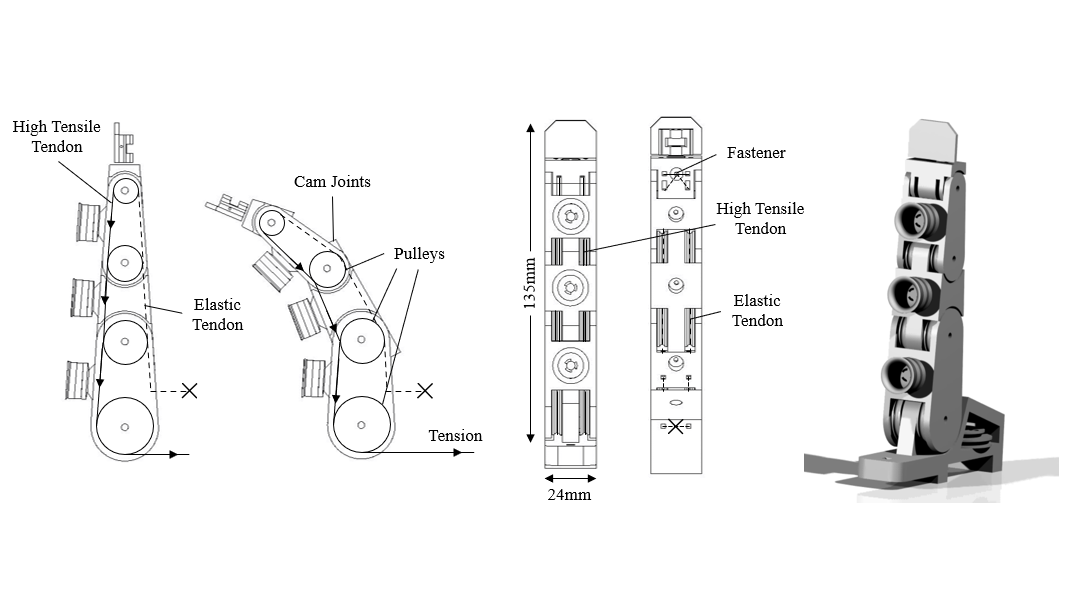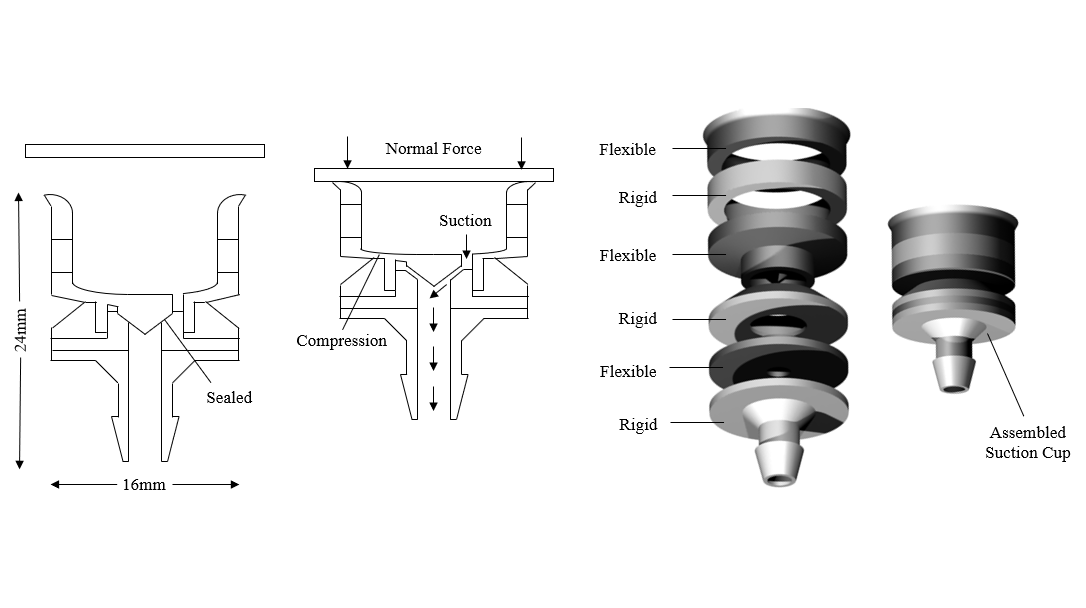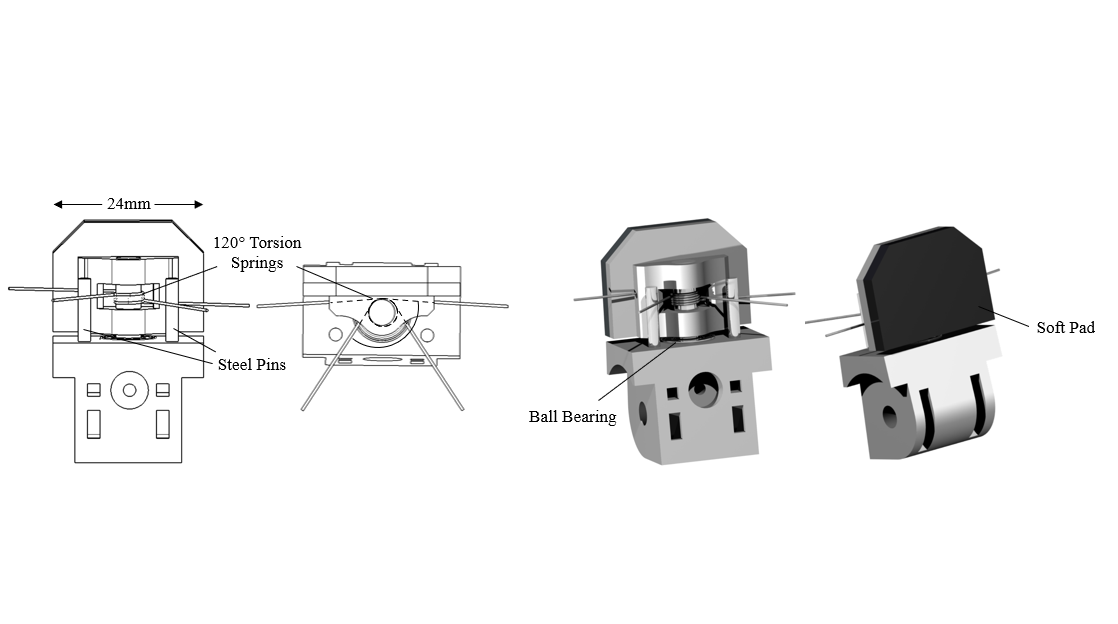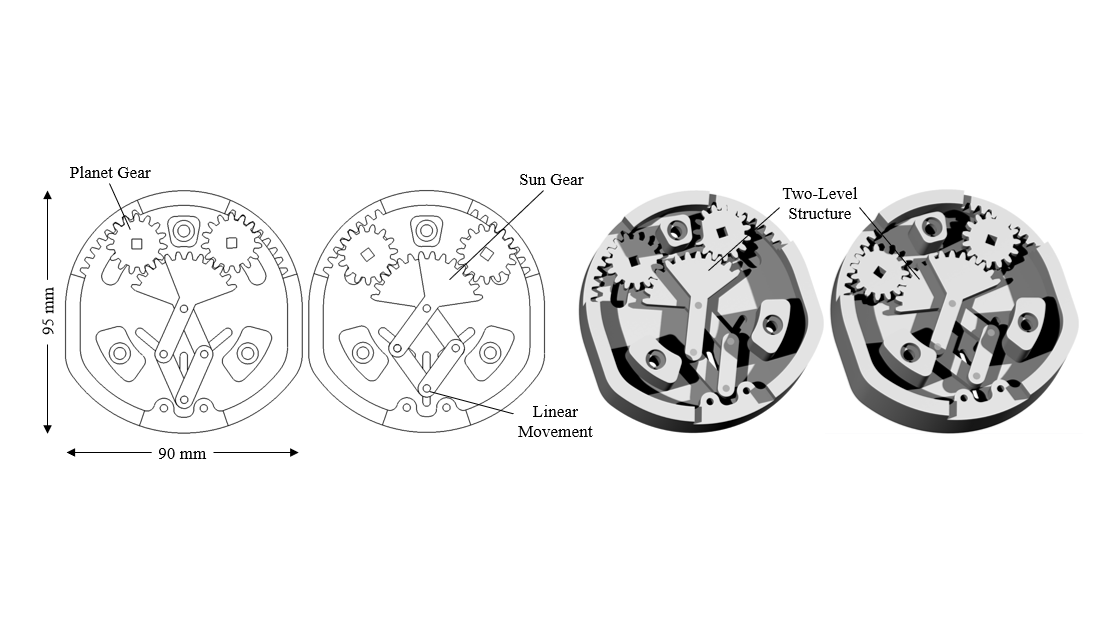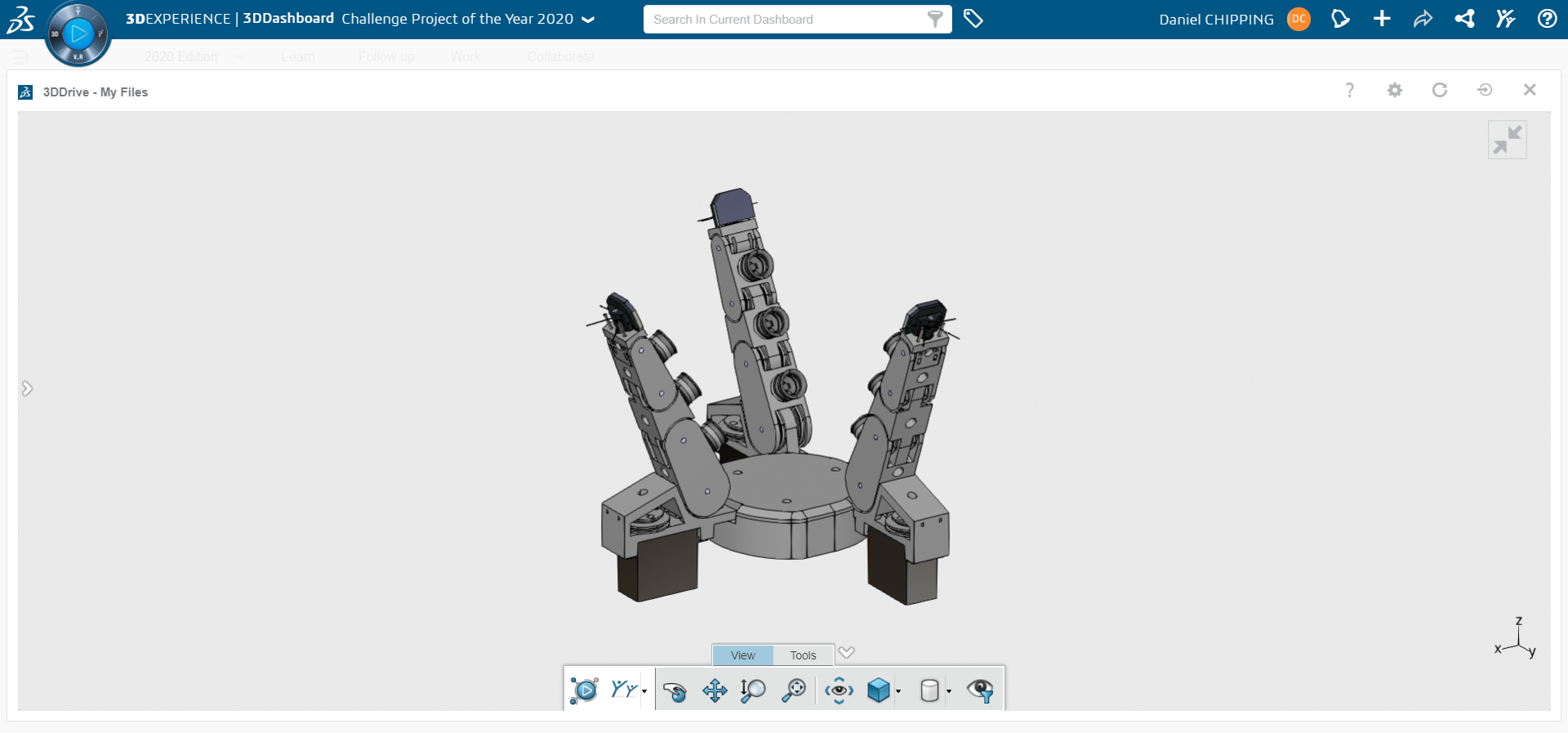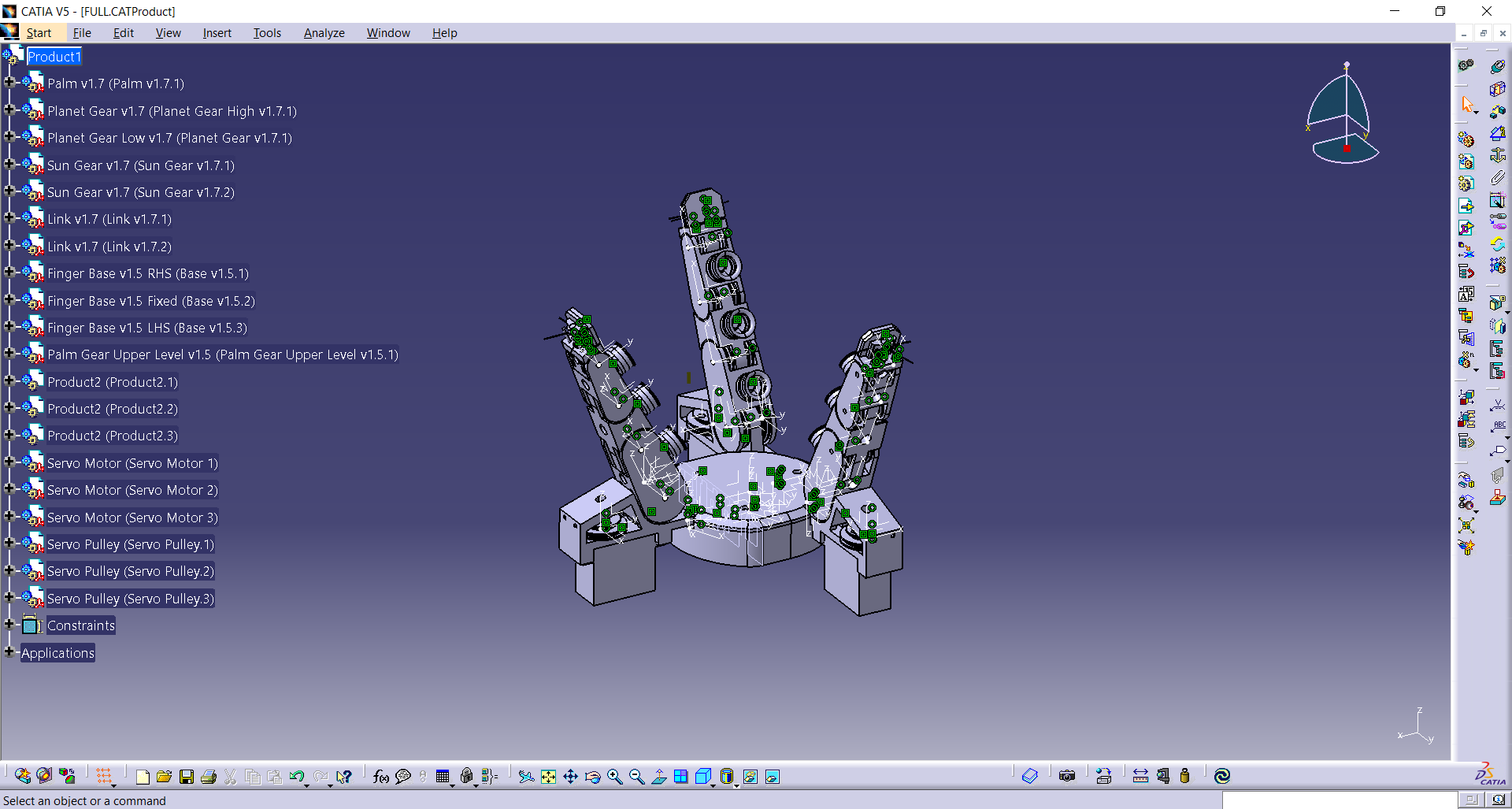 Hybrid Grasping and Suction End-Effector
A novel approach to general-purpose grasping.
Created on 2020.06.25
328 views
Project Overview:
Robotic end-effectors are increasingly being deployed within industrial settings to automate mundane and repetitive tasks away from human labour. Leading industry's adoption has been the use of bespoke end-effectors designed for specific tasks in reproducible environments, but work remains on creating end-effectors suited for more general-purpose tasking. Few attempts synergise both suction and fingered grasping into a single design. Of the few existing attempts made all conclude further optimisation is likely to prove successful in creating a general-purpose end-effector.
This project has consequently seen the identification and design of five features of an end-effector that uses both suction and fingered grasping, optimised for general-purpose tasking. The proposed design uses tendon actuation to provide both individual and underactuated fingered grasping and mechanically self-sealing suction cups. A linearly actuated planetary gearing mechanism is designed into the palm of the end-effector allowing rotation of two of the three fingers to accommodate a wider range of grasps. Finally, a novel fingertip mechanism is also devised to adapt to the contours of geometrically complex objects.
The resulting design is expected to validate the hybrid approach through deployment in an idealised bin-picking scenario. Unfortunately due to the COVID-19 lockdown, fabrication of the device was not complete (see last photo) and testing could not be performed. Nevertheless, should this be succesful the design will pioneer a new category of end-effector that can outperform existing single technology end-effector designs, and hence accelerate the automation of general-purpose tasking.
Use of 3DExperience:
3DDrive was used throughout the project to provide version control during the iterative design process undertaken.
Certain CATParts were displayed as widgets on an 'Design Overview' dashboard using the 3DPlay App which allowed me to share the design progress with my professors and fellow students.
I also created and maintained several 'Inspiration' dashboards containing quick and media links to other end-effector designs.
Leveraged 3DSwym to ask question which helped further my project and add new perspective to the design. Other individuals posts also helped me learn more about CATIA's extensive functionality and the potential to use related 3DExperience tools such as SIMULIA/ABAQUS to model load analysis.
Discover the team
Who's behind this project
Discover the solution
Software used for this project
Complete fabrication was not possible due to the COVID-19 lockdown. Picture shows components manufactured to date.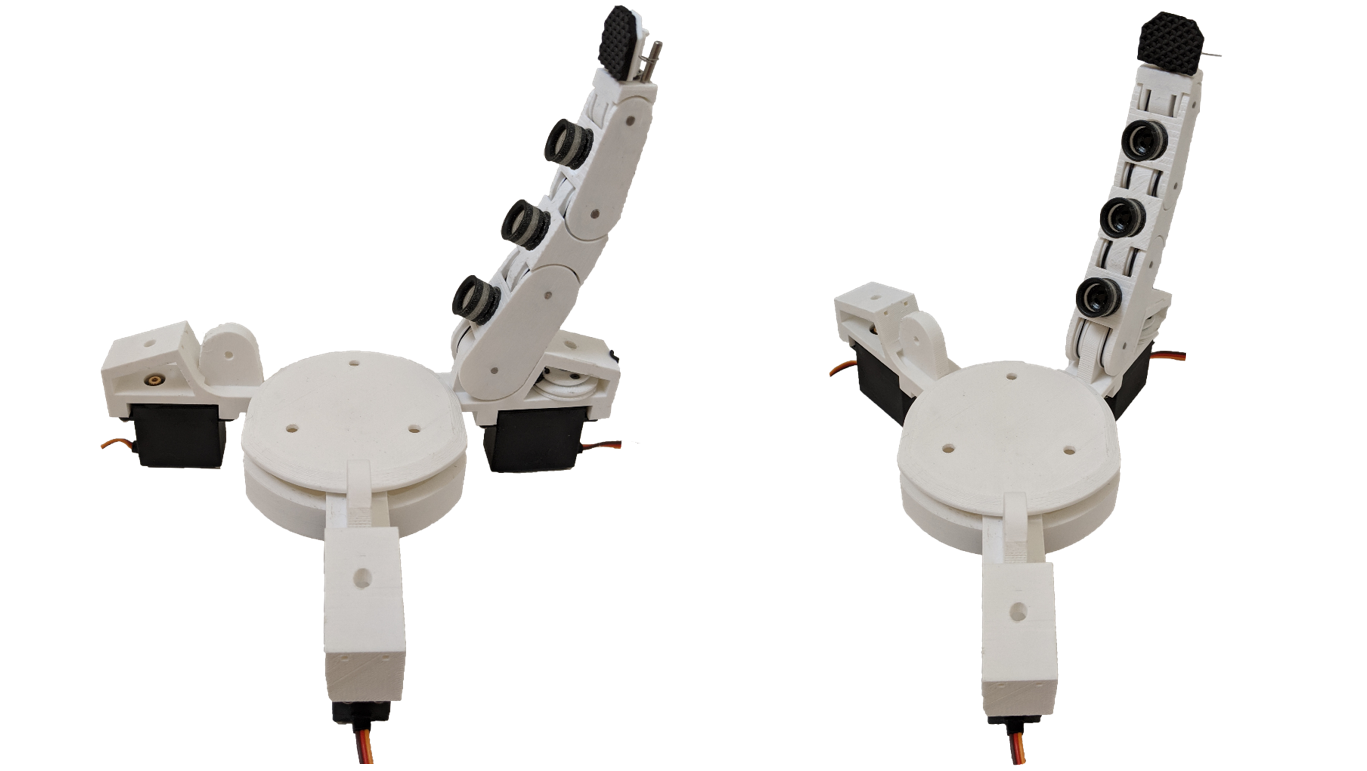 Fabricated using an Objet Connex500 3D multi-material printer. The flexible material used was TangoBlackPlus and the rigid material was VeroWhite.

Fabrication of a single finger and validation of the actuation mechanism.