next
prev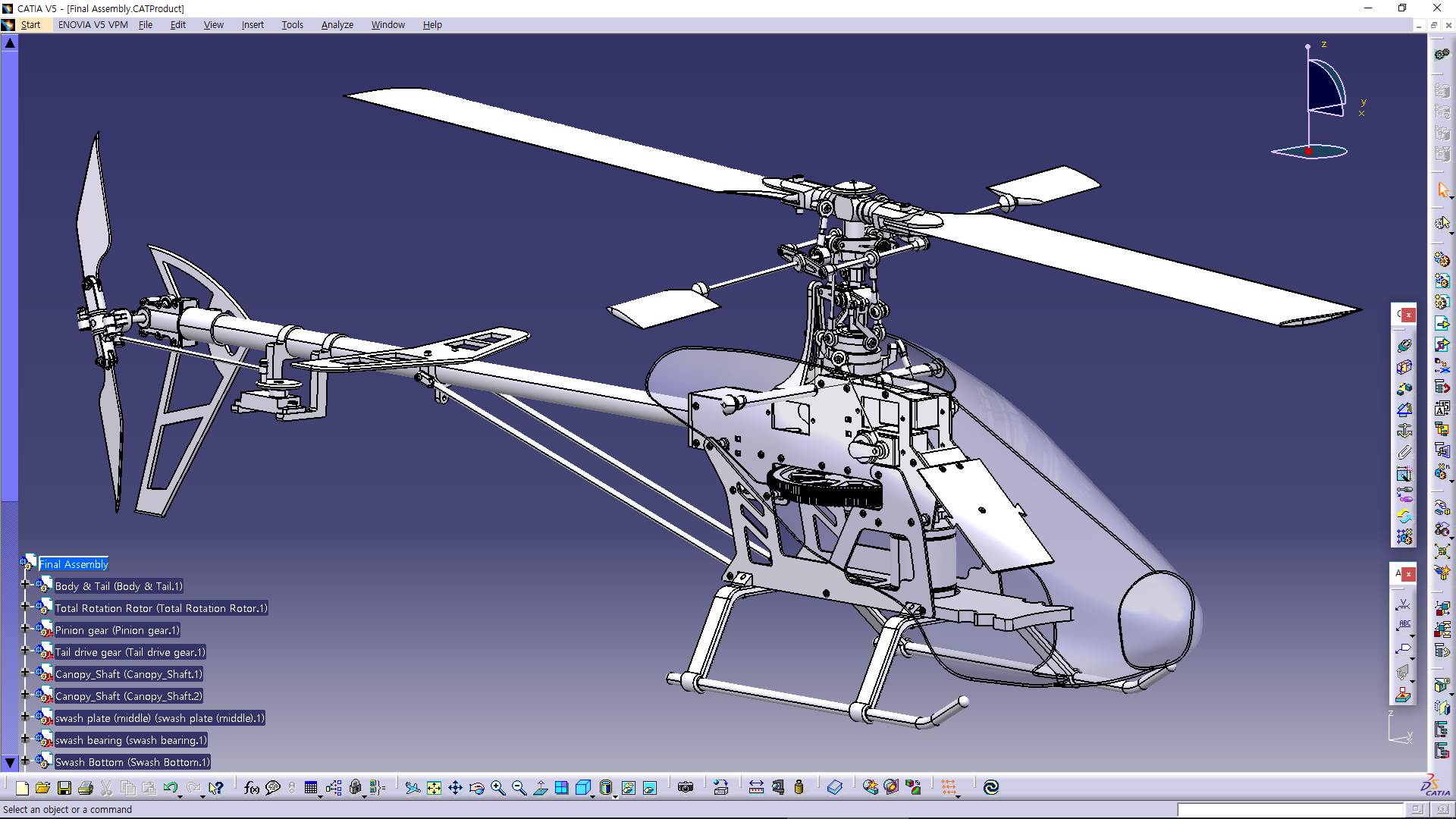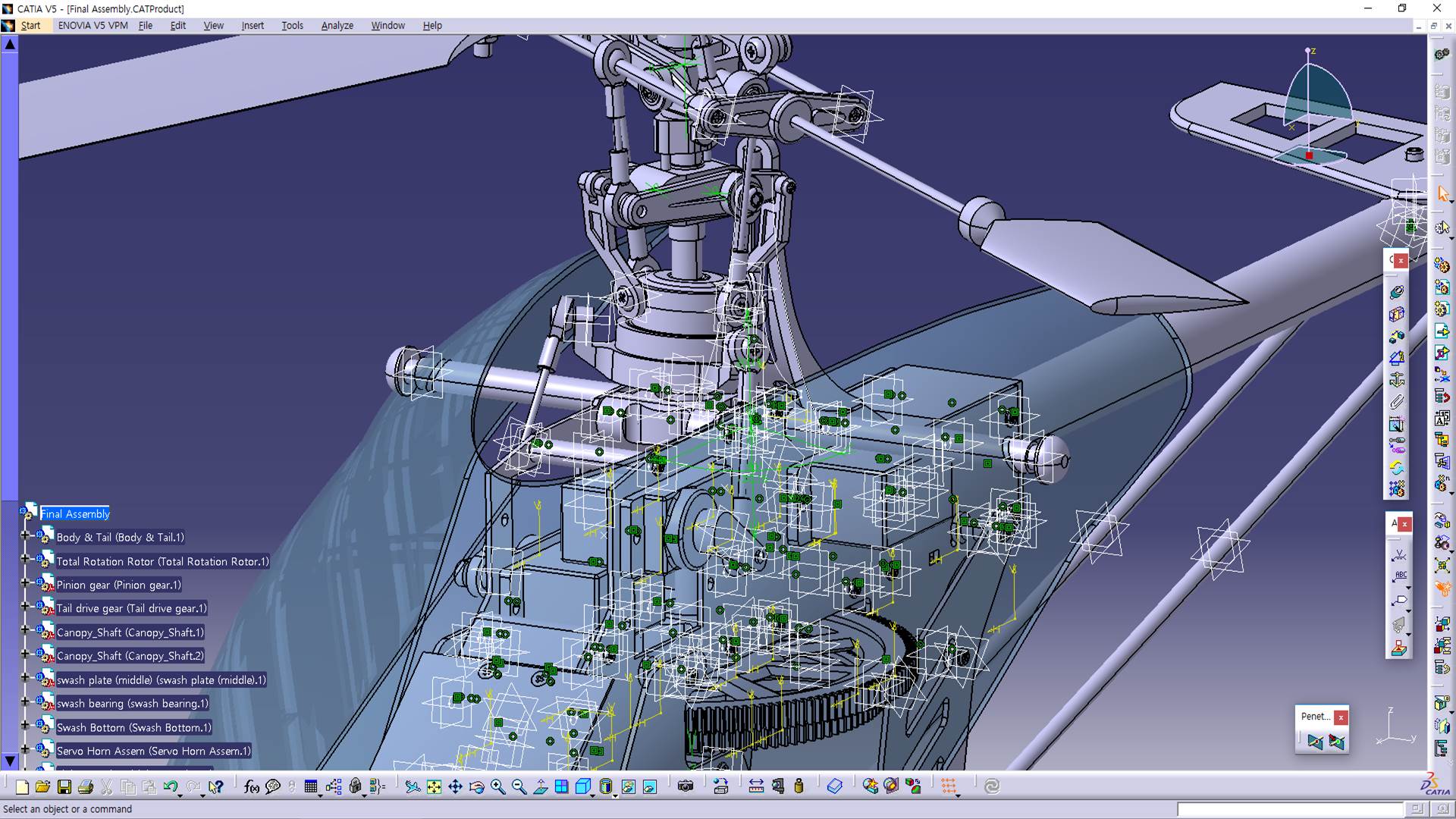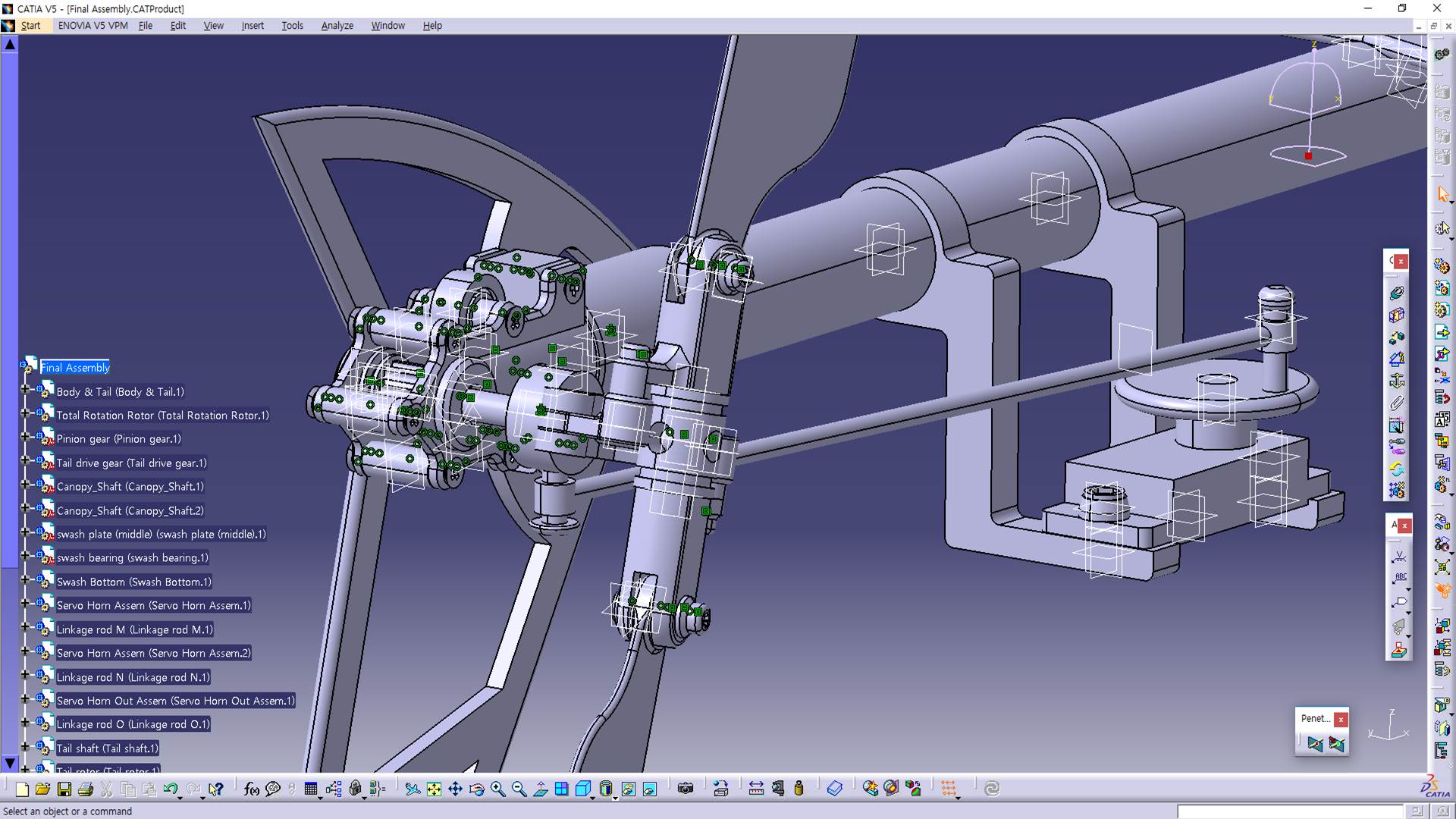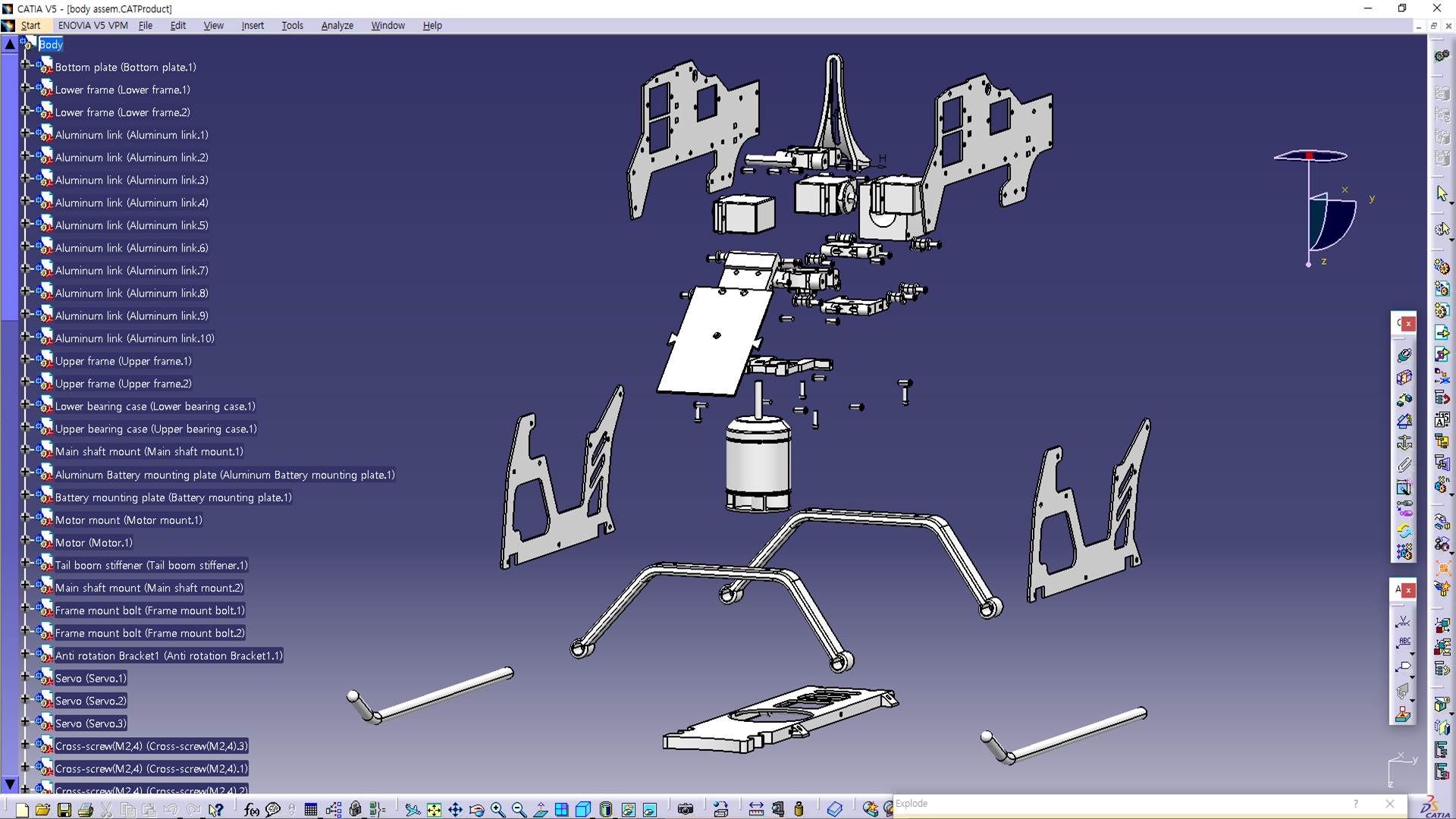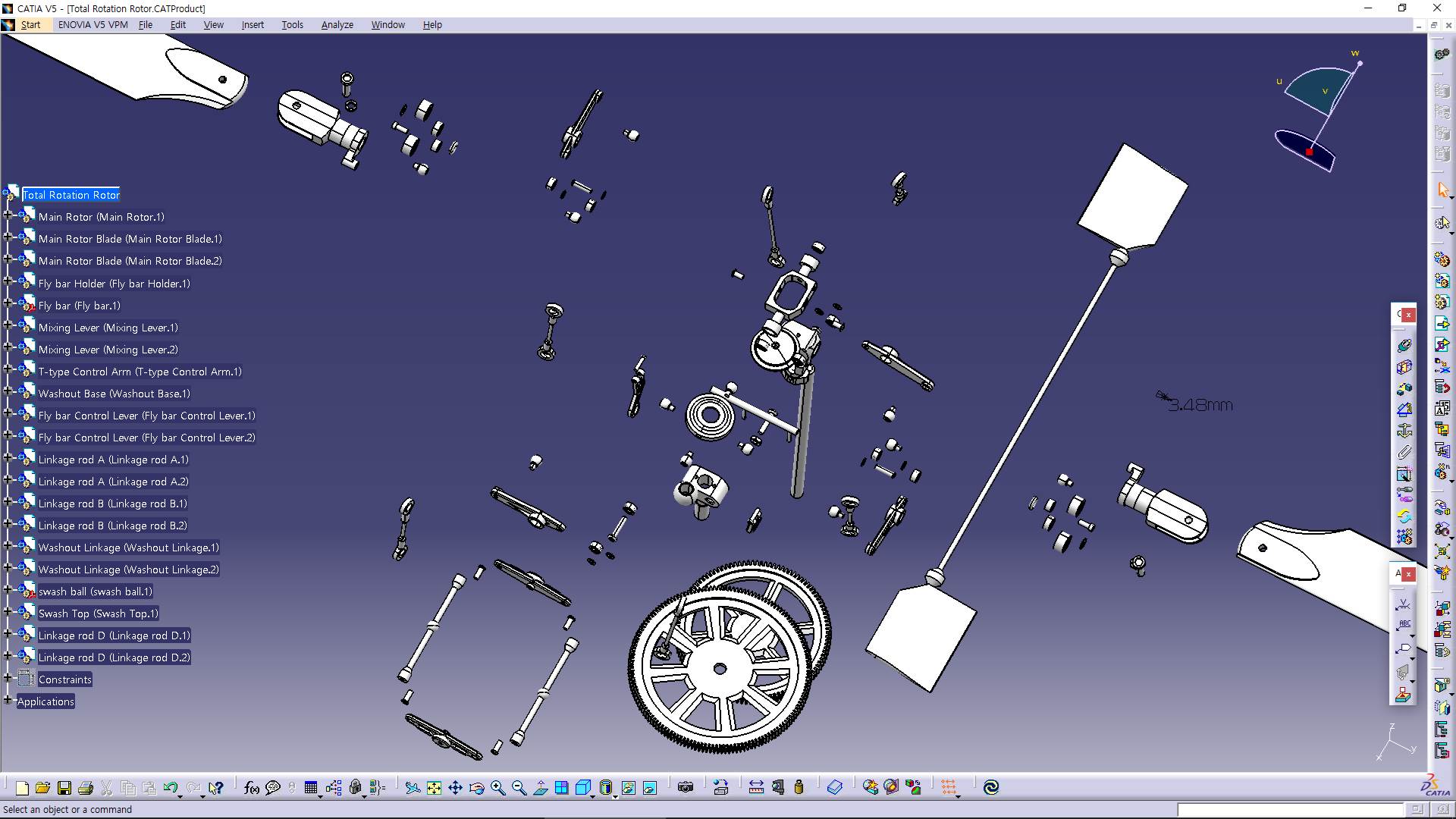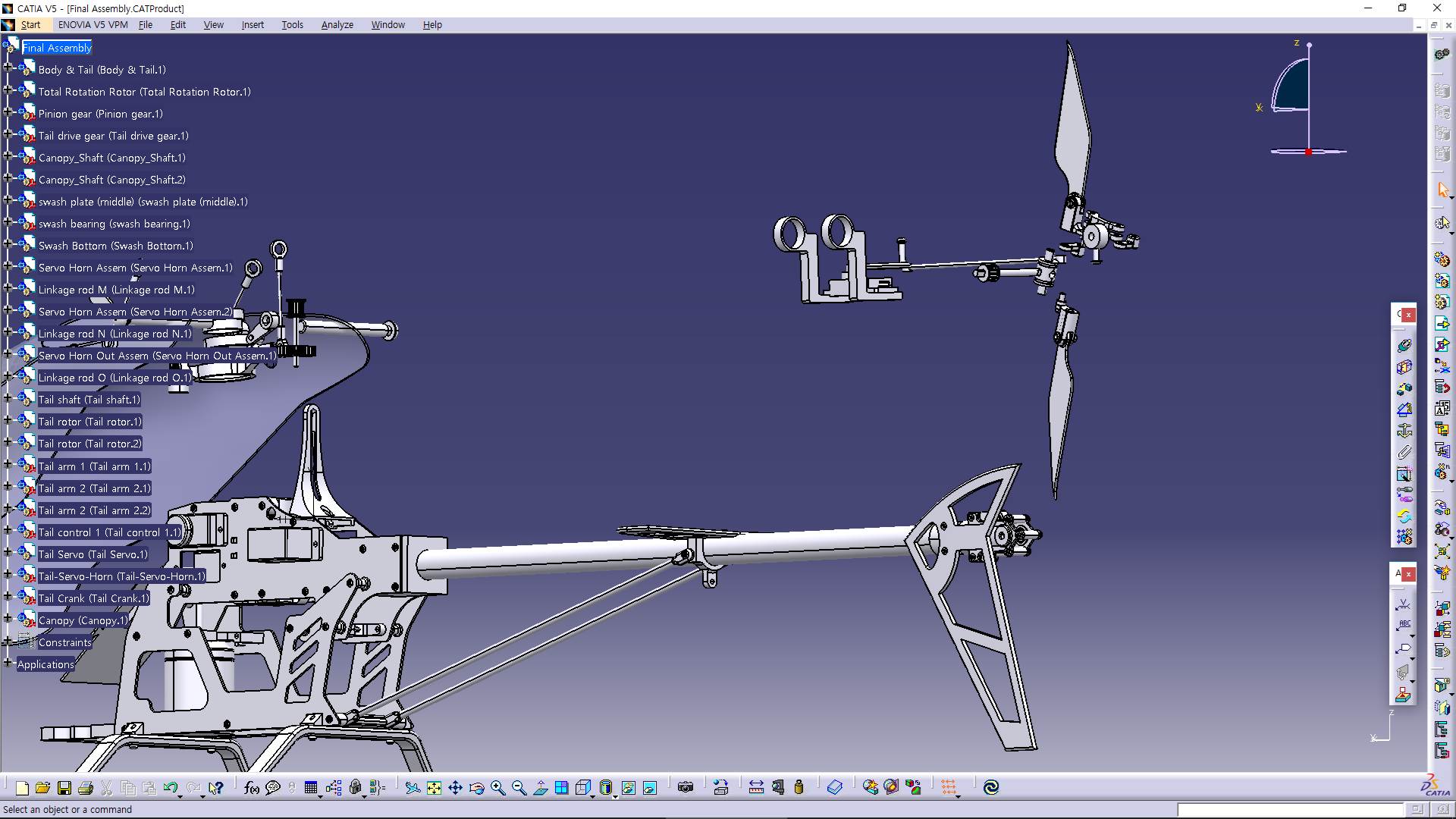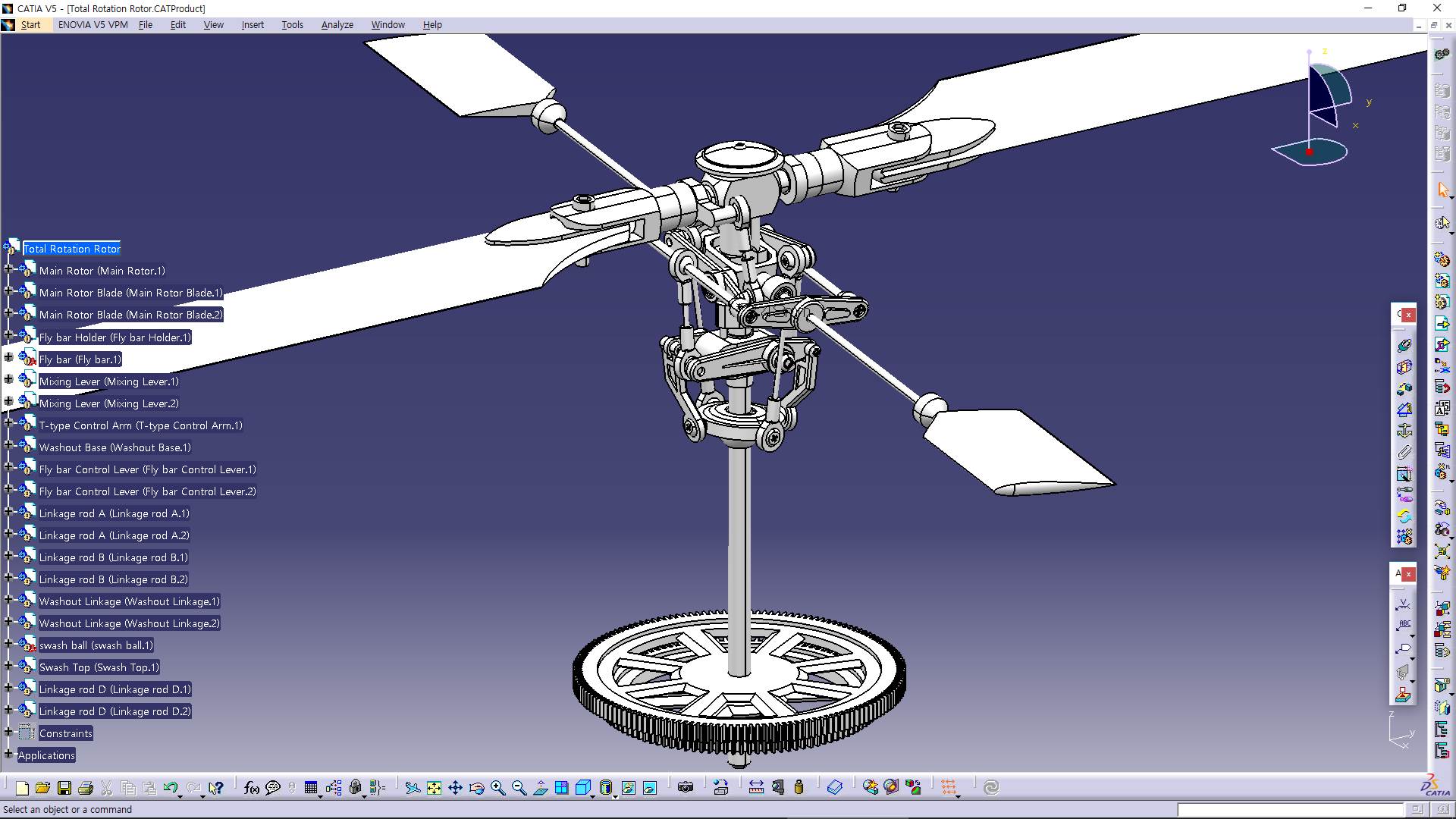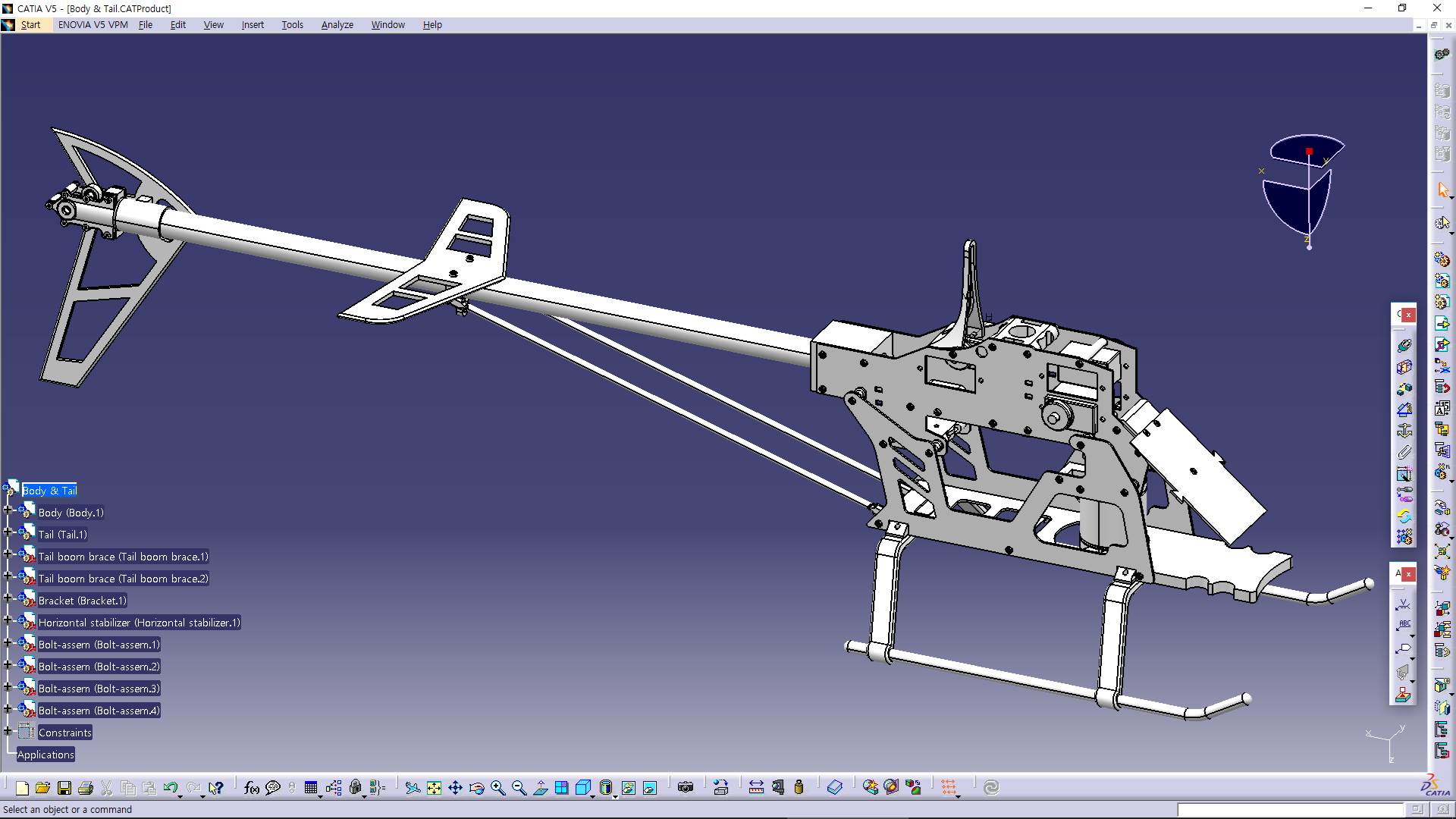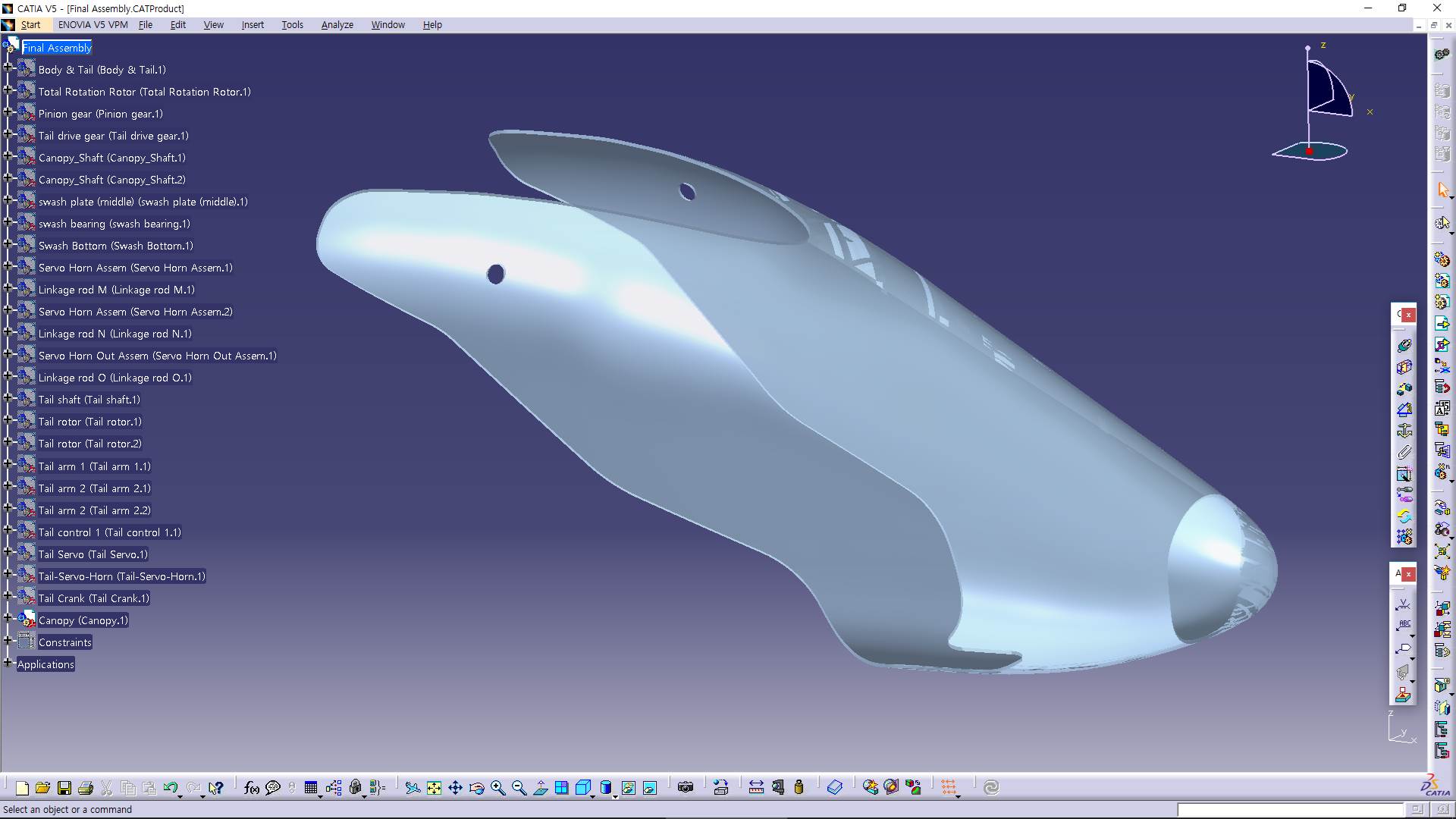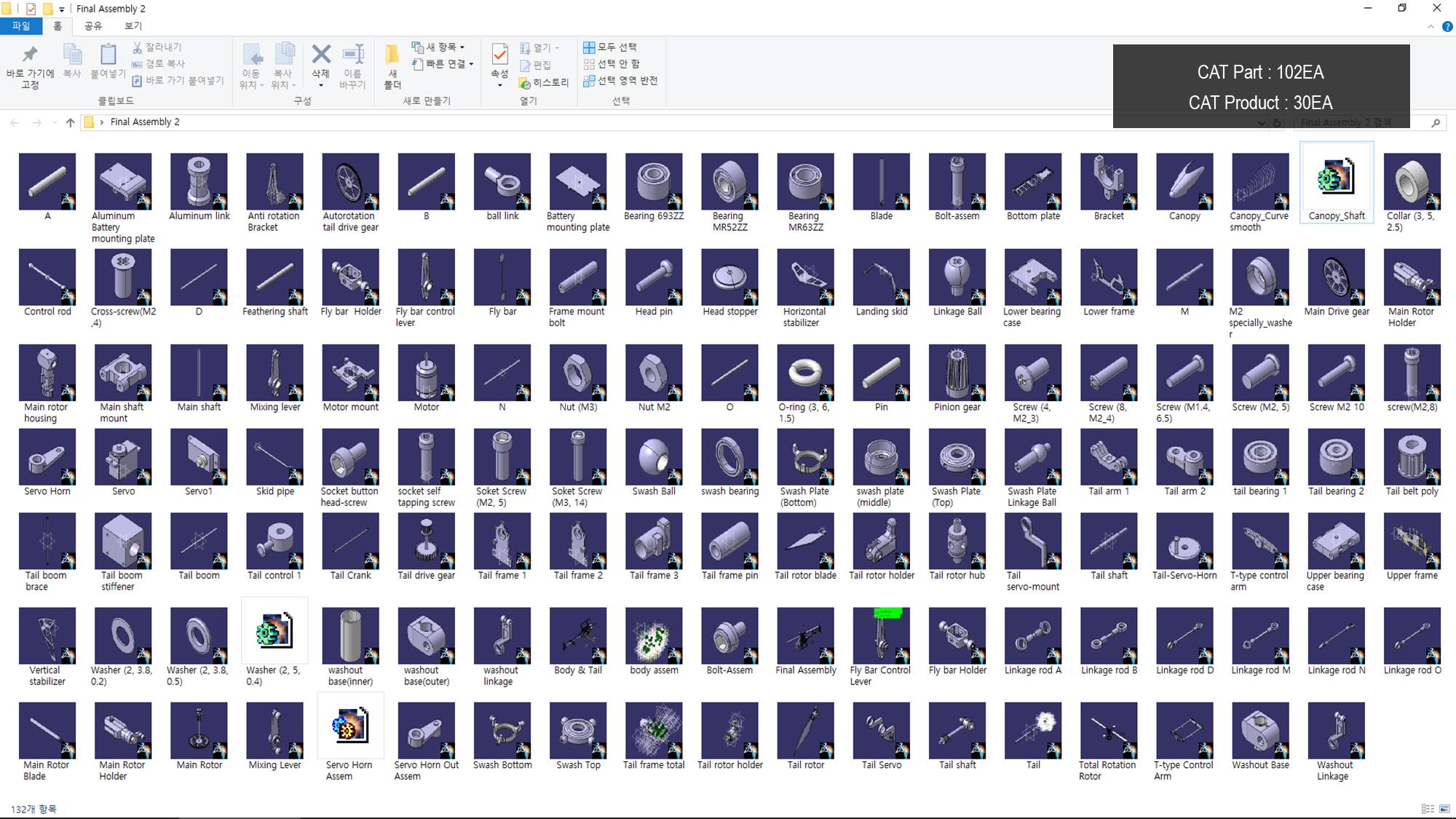 RC Helicopter(+Simulation)
We made simulations also.
South Korea
Created on 2017.06.07
2278 views
This Product is a RC helicopter and it was a team project in Automotive Engineering at the University of Kookmin to create this product by CATIA V5 . It was the first time for us to learn the CATIA V5, so we took so many times to improve our skills and we finally made it. We made total 102 parts, 30 assemblies. RC helicopter can be divided into 3 parts, rotor, body and tail part, as you can see in pictures so we assigned a role according to these parts. After finishing final assembly, we create a kinematics using DMU kinematics. We used Revolute joint constraint to rotate the main rotor and tail rotor. And we  manipulated the main rotor and tail servo by using Manipulation to change the direction of the RC helicopter when controlling in reality.
Discover the team
Who's behind this project
Discover the solution
Software used for this project