next
prev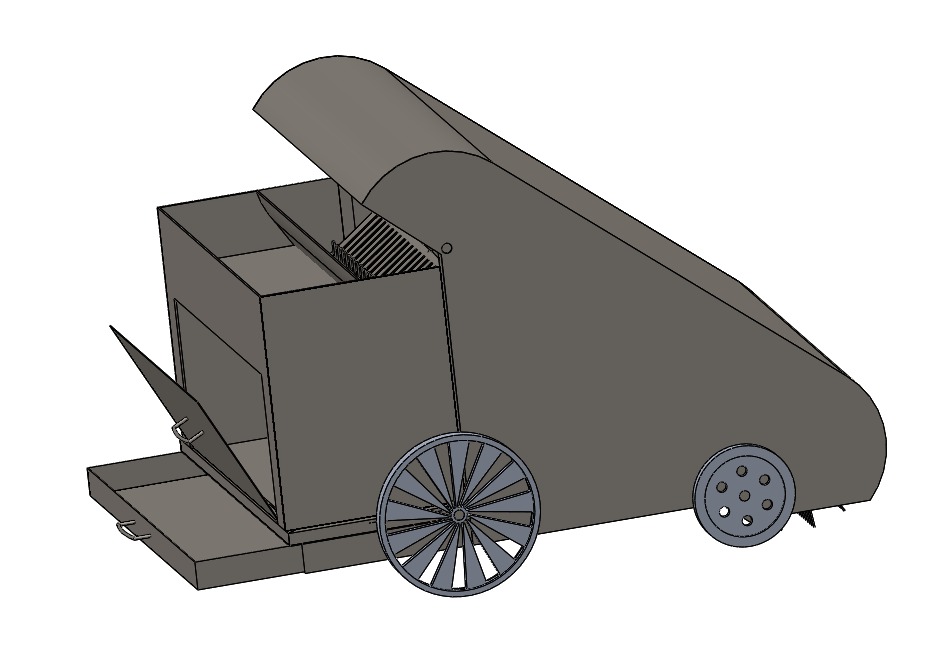 SABO garbage collection trolley
To revolutionize the way of Garbage collection
Created on 2020.06.25
62 views
The current scenario in India of garbage cleaning is not automated. From garbage collection to separation, everything is done manually. There are some automated systems of garbage cleaning vehicles in India are available only in metropolitan cities. But those are very costly and not affordable in every region in India. So there is a need of automated garbage cleaning system which also reduces human efforts and fatigue in reasonable cost in Indian conditions. A semi automatic battery operated (SABO) garbage sweeping machine. It uses the same principle of reciprocating manual sweeping method but with a long continuous brush that rotates at certain RPM in an enclosed trolley. This trolley proves to be an effective solution to the problems faced. It also reduces labour effort as well as reduces dust pollution, thus making  the product a social and environmental advantageous by controlling dust clouds.
The proposed solution of a SABO garbage sweeping machine theoretically solves the problems faced effectively.
The functionality of the machine was checked using 3DEXPERIENCE software.
The estimate of the cost structure of prototyping verifies the economic feasibility of the product.
The product, when used extensively will prove to be environmentally advantageous.
Discover the team
Who's behind this project
Discover the solution
Software used for this project