next
prev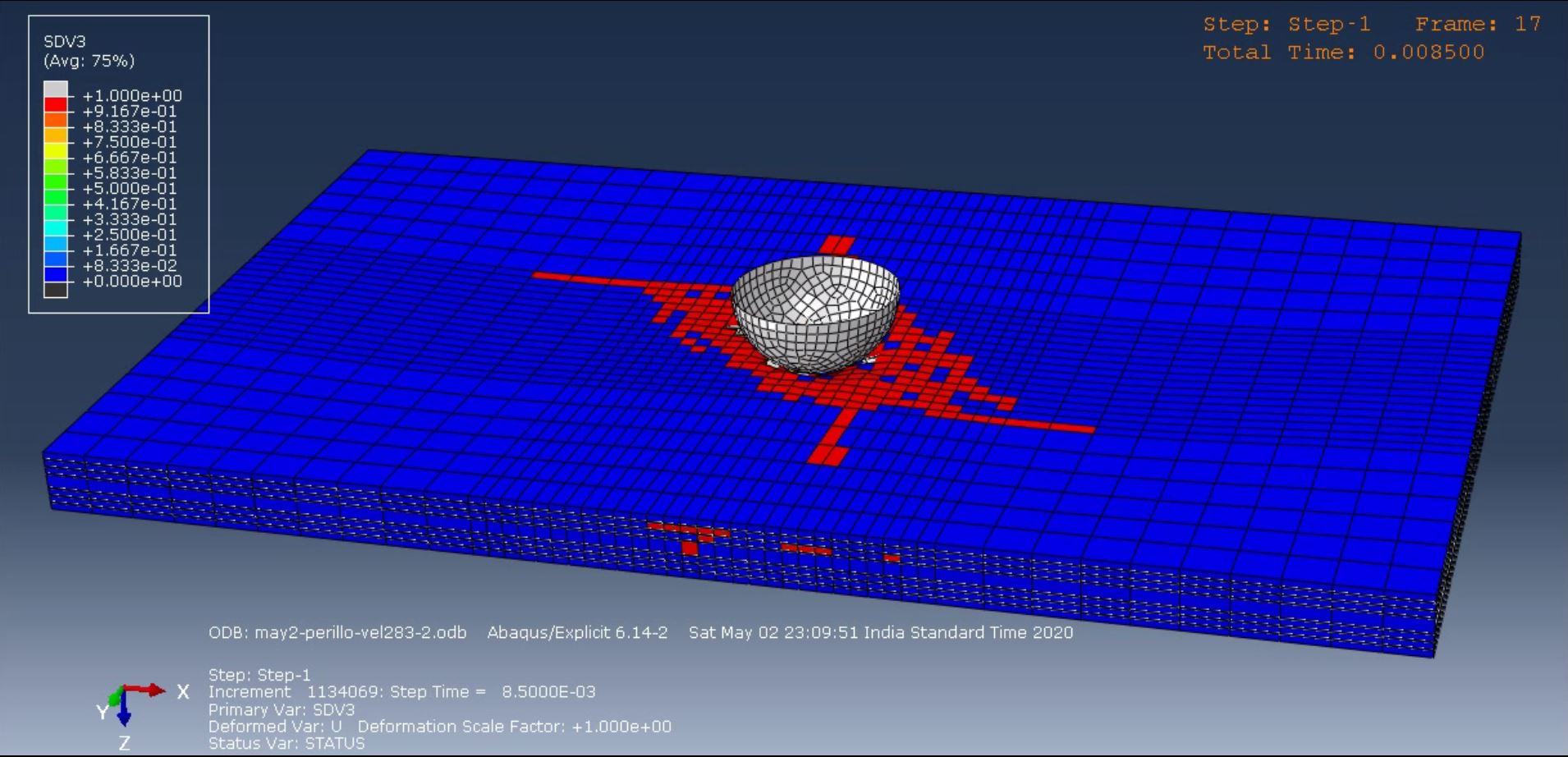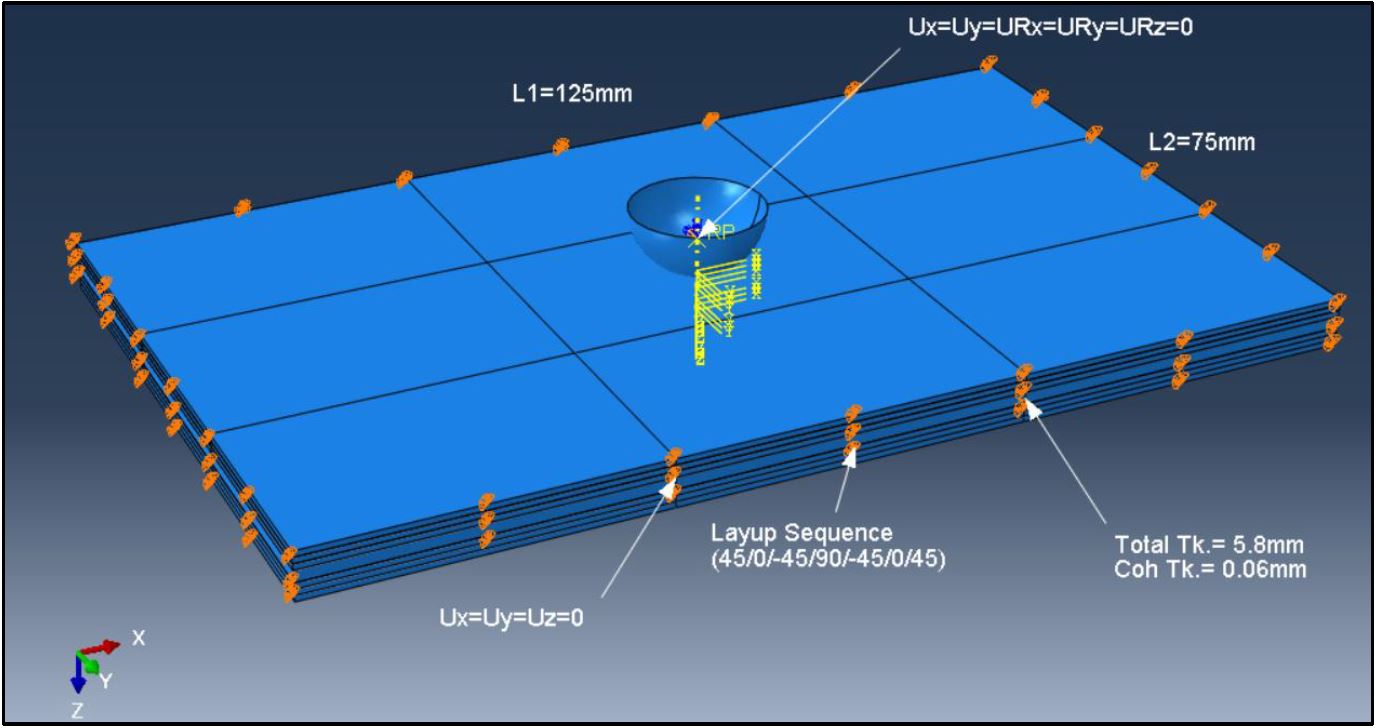 Simulation Study of Low Velocity Impact Test on FRPs
FE analysis of low velocity impact on fiber reinforced plastics, simulated in SIMULIA ABAQUS
Created on 2020.06.18
64 views
Composites are prone to transverse impact loads and undergo interlayer and intralayer damages. This damage is invisible to the naked eye when the impact velocity is low (low-velocity impacts). Full scale experimental testing of composites is time consuming and expensive. FE methods can help us to simulate the composite damage behaviour under specific loading conditions. This project simulates the experimental low velocity impact test as per the ASTM standard, in order to estimate the interlayer and intralayer damage profiles. Finite element analysis (FEA) and simulation of BVID on CFRP could contribute significantly towards the advancement of science in the area of composites. Therefore, this project makes an attempt to carry out finite element modelling, analysis and simulation of a low velocity impact test in order to estimate the damage occurring using standard failure models and compare with the results in the literature.  
Modelling details
-
The composite sheet was modelled with 7 layers with cohesive layers of 0.1mm thickness between adjacent layers. Composite layers were meshed using 3D stress elements (C3D8R) and cohesive elements were meshed using 3D cohesive elements (COH3D8). The impactor was meshed using rigid elements and has a planar geometry.
The composite material behaviour is modelled using an orthotropic damage model by incorporating Hashin's damage criteria for unidirectional composites. The hashin criteria are used to calculate the damage variables for matrix and fibre in the composite.
The composite sheet is pinned at its edges, and the impactor is given a predefined velocity, to simulate the impact event.
  The low velocity impact simulation was done for different impact energies from 5 Joules to 40 Joules. The results obtained from the simulations are compared with the literature and discussed upon.  
Discover the team
Who's behind this project
Discover the solution
Software used for this project