3D

EXPERIENCE for Education
DIGITAL PLATFORM TO PREPARE THE WORKFORCE OF THE FUTURE
3DEXPERIENCE for Education (R2021x), the most advanced software for product and learning innovation, is available in the cloud or on-premises, within your own operating environment. Both options bring new capabilities to educators and students who want to experience the engineering practices of industry leaders for increased employment opportunities in the new global economy. Years of collaboration with educators and students across a wide variety of institutions and disciplines has led to a flexible, tailored set of learning solutions.
3DEXPERIENCE for Education encompasses a suite of world-class integrated applications:
SOLIDWORKS
for product design
CATIA
for product design
SIMULIA
for realistic simulation
DELMIA
for digital manufacturing
ENOVIA
for collaborative innovation
3DEXCITE
for high-precision rendering
and interactive immersion
3DEXPERIENCE for Education opens a new playground for educators and learners. With installation as fast as 10 minutes and no IT support required, everyone can almost instantly access the vast field of solutions that have revolutionized worldwide industry processes during the last decades.
PREPARING THE WORKFORCE OF THE FUTURE
3DEXPERIENCE for Education is an advanced platform designed for a variety of industries, enabling the new practices of industry renaissance. It offers the ideal infrastructure for bringing industry practices into learning. Encompassing comprehensive CAD, CAM and CAE capabilities, the platform provides powerful solutions for managing collaborative work and joint innovation. Modular, it can be adopted either in full, or just as a specific component.
3DEXPERIENCE for Education comes as a multidisciplinary social collaboration baseline. It can be extended with dedicated packages supporting educational, research and organizational processes in Design and Engineering, Systems Engineering, Manufacturing and Production, Architecture and Civil Engineering, and Project Management. New packages address advanced simulation and seamlessly create high-quality VR content for digital marketing and procedural learning.
Via an intuitive, web-based user interface, educators can easily create local or international collaborative environments, such as student projects or exams, and assign roles to participants. Students can start projects on campus, continue at home and discuss issues over online communities or screen-sharing. The platform ensures that they always access the latest version of their work.

5 Domains to fit your needs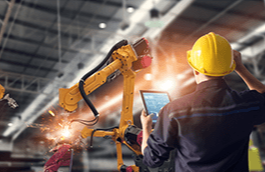 Experience the collaborative engineering practices of industry leaders and increase employment opportunities.
3DEXPERIENCE Edu provides teachers and students with a broad set of design and engineering tools. From basic CAD on the cloud needs to high-end engineering apps.
Available roles:
| | | |
| --- | --- | --- |
| | 3D Designer | Intuitive browser-based 3D modeling – all in the cloud |
| | 3D Innovator | Full browser-based 3D generative modeling – all in the cloud |
| | 3DEXPERIENCE Engineer | Complete design-to-manufacture package |
| | Style Designer | An ideal solution for learning and teaching styling and industrial design, based on an end-to-end innovative 3D creative process |
| | Engineering Expert | An ideal solution for teaching modern development practices in industries and also for teaching industrial design and styling |
| | Systems Engineer | An ideal solution to cover mechatronics and cyber physical systems projects |
| | Urban Architect | Expanding the powerful collaborative framework of 3DEXPERIENCE in the construction field |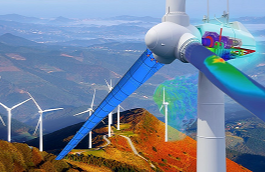 Experience simulation in the context of collaborative engineering based on industry leaders practices and requirements.
3DEXPERIENCE Edu provides teachers and students with a broad set of simulation tools. From basic NC Manufacturing needs to high-end robot and production line simulation apps.
Available roles:
| | | |
| --- | --- | --- |
| | Simulation Researcher | Unleash the power of SIMULIA for your academic research activities |
| | Simulation Engineer | Provides access to the advanced tools used by simulation experts across all industries, in a format that is aligned with student needs and skill levels |
MANUFACTURING / PRODUCTION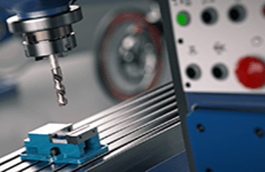 Experience manufacturing and production in the context of digital factory based on industry leaders practices and requirements.
3DEXPERIENCE Edu provides teachers and students with a broad set of simulation tools. From basic NC Manufacturing needs to high-end robot and production line simulation apps.
Available roles:
| | | |
| --- | --- | --- |
| | Production Engineer | Delivers a common, up-to-date view of the manufacturing enterprise that facilitates problem-solving and enables efficient root cause analysis |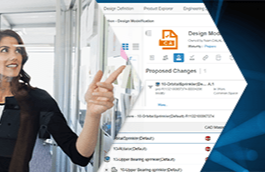 Experience seamless collaboration and manage your projects like industry leaders.
3DEXPERIENCE Edu provides teachers and students with a broad set of collaboration and management tools. From basic project management (Gantt) needs to high-end review apps.
Available roles:
| | | |
| --- | --- | --- |
| | Collaborative Business and Industry Innovator | Collaboration at the heart of teaching and Peer Learning |
| | Project Collaborator | Connect legacy CATIA V5 and SOLIDWORKS with 3DEXPERIENCE |
| | Program Manager | Provides you with numerous organization and work process related tools |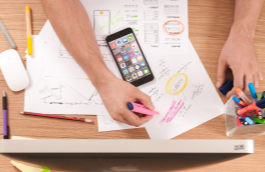 Pitch your project like the pros: switch from slides to full online 3D interactive presentations and VR experiences.
3DEXPERIENCE Edu provides teachers and students with a broad set of marketing and creative tools. From basic rendering needs to high-end interactive experience apps.
Available roles:
| | | |
| --- | --- | --- |
| | Virtual Storyteller | A 100% cloud based solution that brings virtual product and process models into realistic, interactive experiences |
3DEXPERIENCE on the Cloud, your solution to virtual education
We believe that the 3DEXPERIENCE platform empowers the Education world with all the necessary tools to maintain learning continuity, teamwork, and knowledge acquisition, to continue to deliver projects and develop new ones with even more value.
The heart of the 3DEXPERIENCE platform is collaboration, making it an ideal environment for a virtual classroom. It provides educators with: 

● A complete visibility into and control over their digital teaching resources,
● The capacity to deliver their lessons in a 3DDashboard as if they were in a physical classroom,
● A rich environment to organize their curriculum, embedding webcams, and offer students a range of learning activities while clearly outlining expectations and deadlines.

The 3DEXPERIENCE platform's communities facilitate interactions among groups of students and with their teachers. The 3DEXPERIENCE Platform on the cloud is a complete solution allowing teachers to control remotely their educational activities and social interactions with their class.
Supercharge Existing Content and Curriculum 
Current users of CATIA, SOLIDWORKS and DELMIA can connect existing projects seamlessly to the Platform, allowing reuse of existing 3D content and curriculum to evolve and grow. Now on the Platform, unlock advanced features and workflows beyond legacy desktop capabilities – like generative design, sub-division (Sub-D) modeling, powerful artificial intelligence and time-saving machine learning. The best of both worlds at your fingertips – the choice is yours.
Faster Project-Centric Learning and Lab Virtualization
3DEXPERIENCE for Education is the ideal platform for project-centric learning, providing an integrated, distributed universe for methods such as Conceive – Design – Implement – Operate (CDIO®) or Project (Problem) Based Learning (PBL). At any time, educators can remotely monitor projects, manage idea maturity and assign grades. Collaboration is made easy and intuitive for teachers, researchers, students and industry mentors. Project mentors can facilitate more projects without compromising on the attention needed by students

3DEXPERIENCE for Education provides a proven environment for deploying digital labs involving realistic virtual 3D equipment, coupled with two-way interaction with real remote devices. The platform opens up new horizons for innovative educational practices, such as distant learning, MOOCs and flipped learning.
A Gateway to The Industry Renaissance
3DEXPERIENCE for Education is constantly evolving to support national manufacturing initiatives with enhanced capabilities for teaching, learning and advancing the most promising industry practices — from the Internet of Things (IoT) to digital value chains, additive manufacturing, smart buildings and intelligent farms. It provides institutions with a credible up-to-date universe to support applications for educational research grants.
New Flexible Options
The 3DEXPERIENCE platform is structured as sets of roles corresponding to typical industry activity profiles. The specific 'Education' roles aggregate broad sets of the same roles.
● All packages are available in 4 sizes (S, M, L, XL) to meet the needs of diverse secondary and higher education institutions:
Small: up to 30 users / Medium: up to 100 users / Large: up to 300 users / Extra Large: up to 900 users



 
● The 3DEXPERIENCE platform is available in the cloud or on premise. Both options offer equivalent functionality, including social and collaborative capabilities. And both provide the same scope for scaling from focused to multi-purpose use.


3DEXPERIENCE On the Cloud
Offered as Software-as-a-Service (SaaS) on public cloud to provide increased flexibility and fast deployment.
With the cloud option, pricing includes all use and service costs, and any configuration is easily scalable.
Suitable storage capacity is available depending on customer needs.



3DEXPERIENCE On Premise
On Premise is a solution that is hosted completely on your own server - for technology experts only.
2021x on Premise: not available before winter 2020-2021
Why on the Cloud?
● Simple IT: Easy Installation
On the cloud, 3DEXPERIENCE for Education works on multiple devices, requiring only a 3D graphic card and Internet access. For technical requirements and compatibility check please refer to the website Support section
● Plug & Play start-up : Instant availability
The 3DEXPERIENCE platform—with advanced collaborative features—is downloaded and installed on devices on-the-fly and fully configured in minutes.
● Simple maintenance : Secure, available 24/7, always up-to-date
• The 3DEXPERIENCE platform is continuously serviced and the customer data is protected. The platform and its client software are automatically upgraded when a new version is available in order for you to benefit from the latest enhancements & features.
● Simple Access : Anytime, anywhere
• 3DEXPERIENCE for Education is available from the lab, from home, from other institutions, or any location, without struggling with firewall issues. Collaborative, regional, or international projects have never been so easy and natural.
● Simple acquisition : Predicable and affordable
• Prices include all use and service cost and any configuration is easily scalable.
| | |
| --- | --- |
| CHECK OUT ALL THE POSSIBILITIES | Case Study - INDUSTRY 4.0 AND YOU |
| | |