As a teacher, in today's competitive job market, your students need every advantage they can get. With the power of the 3DEXPERIENCE platform and SOLIDWORKS®, they can learn the universal design and engineering skills they need to build rewarding careers.
We know you've spent a lot of time developing your knowledge and know-how to teach your students the right way, creating motivating lectures and hands-on exercises, and preparing students with inspiring capstone projects for the world of industry. Or perhaps you're a newcomer! If you are, then welcome!
The 3DEXPERIENCE platform and SOLIDWORKS, is now available in a brand-new package including Apps, Learning Content and Communities. Combining the ease-of-use of SOLIDWORKS with best-of-breed applications connected to the 3DEXPERIENCE platform allows you to bring industry best-practices to your classroom today!
STARTING AT LESS THAN 30€ PER STUDENT FOR YOUR CLASSROOM
A new world of Apps, Learning content and Community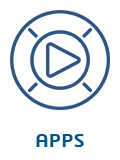 You need apps, we've got them! The 3DEXPERIENCE platform for Education helps you prepare your students for the Future of Industry and improve their employability by giving them access to innovative engineering, manufacturing and business industry practices to create sustainable innovations. It can be extended with dedicated packages supporting experience-based learning in Design and Engineering, Systems Engineering, Advanced Simulation, Manufacturing and Production, Architecture and Civil Engineering, Project Management and even Marketing. Empower your students with this multi-disciplinary solution that lets them collaborate in the classroom or remotely.
Included in the offer:

Project Collaborator: allows educator to connect existing SOLIDWORKS Desktop data to the 3DEXPERIENCE platform; enhancing students' design and engineering abilities.
3D Designer:allows educators to foster real-time collaboration and easily manage students and projects with the 3DEXPERIENCE Platform. Quickly create, review and evaluate 3D prismatic models with 3D Creator. Create organic shapes with 3D Sculptor. All on the cloud – from any device, anywhere, including Macs!
3DEXPERIENCE Engineer:provides educators with a board set of design, engineering, simulation, collaboration, management and marketing tools to cover the entire design-to-manufacturing ecosystems.
More details about each role and the apps included at this link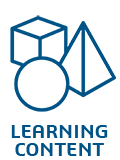 We develop Teaching and Learning Experiences tailored precisely for you. We understand you need content like Videos/Webinars/Courses/Learning paths to inspire your teaching — and we've worked hard to deliver the best yet! You can access all this through your customized dashboard, directly on the platform. On top of that, you'll be invited regularly to private webinars to expand your know-how in specific topics.
Included in the offer:

Add the Value of 3DEXPERIENCE to SOLIDWORKS Learning Experience

- A dedicated Learning Experience to become a Collaborative Designer for SOLIDWORKS
- An ideal selection of Dassault Systemes learning materials to create your own curricula

Several Webinar Sessions:

More details on available sessions here.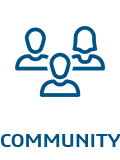 You're not alone! With the 3DEXPERIENCE platform, you enjoy access to the biggest worldwide Dassault Systèmes communities for Educators & Students to support your learning journey, and connect you and your students to peers and our technical experts.
In addition, we're offering free certification vouchers for your students to improve their employability and connect with leading employers!
Included in the offer:

Academics community & coaching

Use our dedicated community to find solutions to complex problems and learn from each other, peers and Dassault Systèmes experts are here to help you!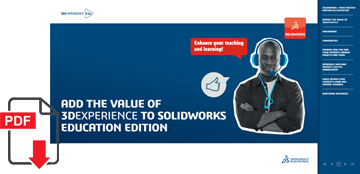 If you want a more detailed view about this offer "Teaching collaborative 3D Design with SOLIDWORKS" professional transformation, please read the following ebook.