As products become more complex, with systems combining mechanics, electronics, software, control systems, and connectivity, engineering students need to be trained on Systems Engineering. However, according to a 2020 survey by the American Society of Engineering Education (ASEE), 54% of students think they are either ill-prepared or very ill-prepared in Model-Based System Engineering. It's time to equip students with relevant future-ready skills and upskill them on Systems Engineering!
To address this challenge, the Systems Engineering solution from Dassault Systèmes delivers a unique, open and extensible development platform – a platform that fully integrates the cross-discipline modeling, simulation, verification and business process support needed for developing complex cyber-physical products. Our solution will support you in preparing your students for the challenges facing industry with Model-based Design, MBSE, Mechatronics or even Cyber-Physical Systems approaches.
Discover now our new Edu offer for Systems Engineering, that includes apps, learning content and Communities to transition to Systems Engineering.
STARTING AT LESS THAN 30€ PER STUDENT FOR YOUR CLASSROOM
A new world of Apps, Learning content and Community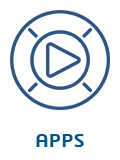 You need apps, we've got them! The 3DEXPERIENCE platform for Education helps you prepare your students for the Future of Industry and improve their employability by giving them access to Systems Engineering solutions.
We offer the ideal solution for all mechatronics, Model-based design, MBSE and cyber-physical systems projects. Essential for modeling modern electro-mechanical systems, simulating their behavior and optimizing smart products, our solution comes with numerous libraries representing the physics of diverse technologies and phenomena.
Real electro-mechanical systems can be completely virtualized, connected and controlled using the 3DEXPERIENCE platform, reflecting software-in-the-loop and hardware-in-the-loop methodologies and enabling a 'virtual twin' approach. These features open up the vast field of virtual labs, remote-control learning devices and 'flip lab' practices.
Empower your students with this multi-disciplinary solution that lets them collaborate in the classroom or remotely.
Included in the offer:

Package of academic roles including

3DEXPERIENCE Engineer + Engineering Expert + Systems Engineer + CATIA Magic.
More details about each role and the apps included at this link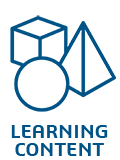 We develop Teaching and Learning Experiences tailored precisely for you. We understand you need content like Videos/Webinars/Courses/Learning paths to inspire your teaching — and we've worked hard to deliver the best yet! You can access all this through your customized dashboard, directly on the platform. On top of that, you'll be invited regularly to private webinars to expand your know-how in specific topics.
Included in the offer:

4 dedicated learning paths to help you acquiring the right skills on the following topics:

- Transitioning from mechanical design to model based design + Mechatronics Systems + Engineering Curricula & Project based Learning + Model based systems engineering

Several Webinar Sessions:

Each month, a dedicated webinar session is available, check it out!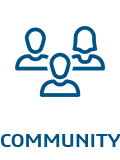 You're not alone! With the 3DEXPERIENCE platform, you enjoy access to the biggest worldwide Dassault Systèmes communities for Educators & Students to support your learning journey, and connect you and your students to peers and our technical experts.

In addition, we're offering free certification vouchers for your students to improve their employability and connect with leading employers!
Included in the offer:

Academics community, coaching & webinars

Use our dedicated community to find solutions to complex problems and learn from each other, peers and Dassault Systèmes experts are here to help you! Webinars & Q/A sessions are also available for your empowerment.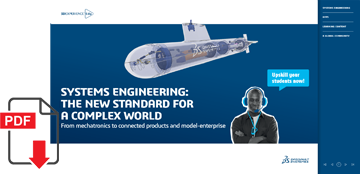 If you want a more detailed view about this offer "Teaching systems Engineering with CATIA" professional transformation, please read the following ebook.