ICEM Surf

for the classroom
The art of surface modelling
Note: IF your academic institution is already a

ICEM Surf for the Classroom

customer, you can provide students with a paid version of

ICEM Surf

for homework purposes (homework edition).
Educators, please get in touch with your nearest representatives for more details.
 
ICEM SURF for the Classroom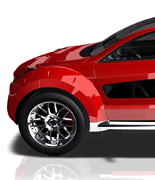 Product design has always been a key determinant of market success. And software based surfacing and styling are the foundation of great product design. Because every engineer and every designer has his or her own personal way of working, ICEM Surf offers complete design freedom. There are no drawing, surface modeling or workflow constraints to hinder you in designing your product the way you want it designed.
ICEM Surf is the leading software solution used for Class A Explicit surface modelling, surface analysis and design visualization addressing the needs of surface designers in many industry sectors including automotive, aerospace and durable consumer goods.
Why ICEM Surf is important to me?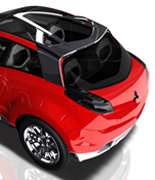 For more than 25 years, ICEM Surf has led the world in Class A-surface modelling, surface analysis and design visualization and remains the primary solution choice for many companies in their product design process. When you learn to use ICEM Surf you also learn to work with leading-edge Explicit Surface modeling technology and play an important role in innovation.
Once you know how to use ICEM Surf, you are equipped with the most versatile Class A Surface modeling tool that's applied in a multitude of industries at the front end of their product design processes. You will learn how to design and model high quality surface models in a highly specialized industry.