3DEXPERIENCE Engineer

Student
The most complete design-to-manufacture package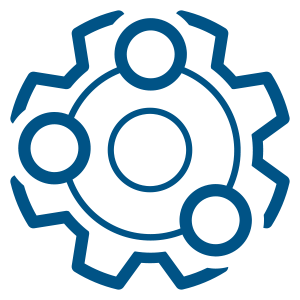 Experience the collaborative engineering practices of industry leaders. 3DEXPERIENCE Engineer Student is a portfolio of solutions across the entire design-to-manufacture ecosystem and proven industry workflows, all connected together through the 3DEXPERIENCE platform.
Highlights
Access powerful capabilities for 3D design (CATIA), simulation (SIMULIA), manufacturing (DELMIA), and product data and lifecycle management (ENOVIA)
Extend your design capabilities and innovate faster with intuitive design, advanced simulation, manufacturing and product lifecycle management – all in the cloud
Flex your engineering muscles and boost your resume with this vast collection of apps
Discover What's inside
We got you covered with a suite of world-class integrated applications, here is a preview:
| | |
| --- | --- |
| | |
| | |
| | |
| | |
...and many more apps! For the complete view, please check My3DEXPERIENCE App.
 
COLLABORATE AND MANAGE PROJECTS ON THE SAME ENVIRONMENT
In addition to the roles available, 3DEXPERIENCE Engineer Student takes advantage of the platform capabilities, you will find the following common roles:
Collaborative Business Innovator – record your ideas in real time with the building blocks of our easy-to-use Platform. It connects you with your data, dashboards, communities, learning content and so much more, all-in-one single streamlined cloud platform. With integrated cloud storage and sharing capabilities, you'll always have your content right at your fingertips.
Collaborative Industry Innovator –  learn to innovate, organize, collaborate and manage in real-time like the pros with industry tools. It comes pre-loaded with best-in-class Product Data Management (PDM) apps, teaching valuable data management skills and preparing them for their future workplace.
Through these roles, you will be able to fully manage your projects directly from the web. Here is a preview of the available Apps inside:
| | | | |
| --- | --- | --- | --- |
| | 3D Dashboard: create, personalize and share multiple dashboards with extensible widgets/apps catalog | | 3D Compass: an intuitive, compass-like interface providing easy-to-use navigation to all apps (based on your available roles) |
| | 3D Drive: store, sync, share and preview any file on the cloud. It also allows light design review | | 3D Play: visualize your designs and review them in real-time |
| | 3D Swym: connect instantly in context, share designs and collaborate via Communities | | 3D Space: manage and share data, documents, related information |
More details
You can check all the apps available in 3DEXPERIENCE Engineer Student using My3EXPERIENCE App:
System requirements

3DEXPERIENCE Engineer Student contains X-apps (purely cloud based ,only require an internet connection) and installed locally apps (which require a decent Windows laptop with a dedicated graphic card).
For more information about systems requirements, please check this link