Collaborative Business & Industry Innovator
Collaborate and manage projects on the same environment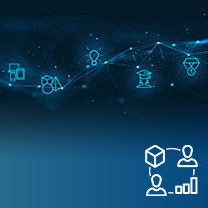 COLLABORATE AND MANAGE PROJECTS ON THE SAME ENVIRONMENT
In addition to the roles available, includes are the following common roles to unlock the power of collaboration on the platform:
- 3DSwymer – record your ideas in real time with the building blocks of our easy-to-use Platform. It connects you with your data, dashboards, communities, learning content and so much more, all-in-one single streamlined cloud platform. With integrated cloud storage and sharing capabilities, you'll always have your content right at your fingertips.
- Collaborative Industry Innovator –  learn to innovate, organize, collaborate and manage in real-time like the pros with industry tools. It comes pre-loaded with best-in-class Product Data Management (PDM) apps, teaching valuable data management skills and preparing them for their future workplace.
Through these roles, you will be able to fully manage your projects directly from the web. Here is a preview of the available Apps inside:
| | | | |
| --- | --- | --- | --- |
| | 3D Dashboard: create, personalize and share multiple dashboards with extensible widgets/apps catalog | | 3D Compass: an intuitive, compass-like interface providing easy-to-use navigation to all apps (based on your available roles) |
| | 3D Drive: store, sync, share and preview any file on the cloud. It also allows light design review | | 3D Play: visualize your designs and review them in real-time |
| | 3D Swym: connect instantly in context, share designs and collaborate via Communities | | 3D Space: manage and share data, documents, related information |
System requirements

Collaborative Business & Industry Innovator is a full browser-based solution, you can use it from any device, any time, anywhere!
Even Macs, tablets and smartphones! All you need is an internet connection.