3D

EXPERIENCE SOLIDWORKS for Students
Take your designs to the next level for $60 | 60€ | £48 *

Take your designs and concepts to the next level! Now powered by the 3DEXPERIENCE platform, SOLIDWORKS Education has expanded its portfolio. This package fuses the power of SOLIDWORKS with the 3DEXPERIENCE platform's artificial intelligence and design guidance. Boost your employability by learning the universal design and engineering skills that you need now!

This offer has three distinct benefits:
CREATE

Unleash your imagination with SOLIDWORKS and create the world you've always dreamed of.

LEARN

Expand your knowledge through dedicated learning paths to upskill and get prepared for the competitive workplace. You are a SOLIDWORKS user? Don't worry, we have selected the perfect courses to help you make the transition!

CERTIFY

Become Industry certified and show employers that you're job ready! With the platform, you are never alone! Access the student community to find peers, experts and even friends!
Content available in this package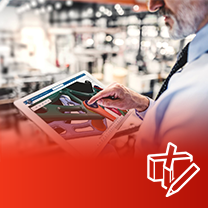 Built with the students of tomorrow in mind, 3D Designer Student is a portfolio of tightly integrated cloud-based design apps, featuring our next-generation CAD technology.
- Easily and quickly create 3D models with 3D Creator and organic shapes with 3D Sculptor, all in your browser
- Create detailed sheet metal designs and 3D frame structures with apps featuring a dedicated set of tools, tailored to these tasks
- Connect your existing SOLIDWORKS data to the 3DEXPERIENCE platform for extended benefits like collaboration, Design Guidance, and sub-D modeling
- Plan projects like the pros with a dedicated milestone, task planning and execution tracker
- Choose your device to design – all apps included work on mobile, Macs and Chromebooks!
3DEXPERIENCE SOLIDWORKS Student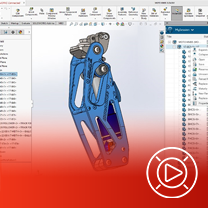 3DEXPERIENCE SOLIDWORKS Student is for designers and engineers who want an intuitive and powerful set of 3D design tools to power their innovation. Now with SOLIDWORKS connected to the 3DEXPERIENCE platform, you can have the best of both worlds working together to help you innovate at ludicrous speeds.
- Build complex 3D models and production-ready 2D drawings
- Quickly assess the manufacturability of your design wit dimensions and tolerances analysis
- Create photorealistic images and animations of your designs for marketing on social media
- Direct connection with your data on the platform to learn industry-recognized skills of product lifecycle management and collaboration
Collaborative Business & Collaborative Industry Innovator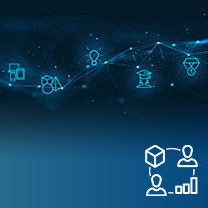 COLLABORATE AND MANAGE PROJECTS ON THE SAME ENVIRONMENT
In addition to the roles available, 3DEXPERIENCE SOLIDWORKS for Students takes advantage of the platform capabilities, you will find the following common roles:
- Collaborative Business Innovator – record your ideas in real time with the building blocks of our easy-to-use Platform. It connects you with your data, dashboards, communities, learning content and so much more, all-in-one single streamlined cloud platform. With integrated cloud storage and sharing capabilities, you'll always have your content right at your fingertips.
- Collaborative Industry Innovator –  learn to innovate, organize, collaborate and manage in real-time like the pros with industry tools. It comes pre-loaded with best-in-class Product Data Management (PDM) apps, teaching valuable data management skills and preparing them for their future workplace.
Through these roles, you will be able to fully manage your projects directly from the web. Here is a preview of the available Apps inside:
| | | | |
| --- | --- | --- | --- |
| | 3D Dashboard: create, personalize and share multiple dashboards with extensible widgets/apps catalog | | 3D Compass: an intuitive, compass-like interface providing easy-to-use navigation to all apps (based on your available roles) |
| | 3D Drive: store, sync, share and preview any file on the cloud. It also allows light design review | | 3D Play: visualize your designs and review them in real-time |
| | 3D Swym: connect instantly in context, share designs and collaborate via Communities | | 3D Space: manage and share data, documents, related information |
Dedicated onboarding & Learning path
Jump into the 3DEXPERIENCE and understand how it works with a dedicated onboarding available directly in your dashboard.
Then, discover our brand new learning path: "Be a SOLIDWORKS Collaborative Mechanical Designer for Students"
Sharpen your skills, challenge yourself and learn best industry practices.
3 available certification exams
Ready to go further? Once you have the right skills, you can pass the 3 following industrial certifications officially recognized by Dassault Systèmes:
- 3DEXPERIENCE SOLIDWORKS - Associate
- 3DEXPERIENCE 3D Creator - Associate
- 3DEXPERIENCE Collaborative Business & Industry Innovator - Associate
> Once you've passed the 3 exams, you will receive the "Be a SOLIDWORKS Collaborative Mechanical Designer " certifying curricula (with a digital recognition).
Community with peers & experts
System requirements
• 3D Designer is fully operational from a web-browser.
• 3DEXPERIENCE SOLIDWORKS Student solution requires installation on your Windows machine, it will not work on a virtual machine and on Mac OS.
• Need a new computer to run the platform? Check out the offer from our partner LENOVO here
Conditions of eligibility
• 3DEXPERIENCE SOLIDWORKS for Students package is available to students enrolled in an academic institution excluding any direct or indirect industrial, commercial and/or business purposes. Participants enrolled in professional training programs are not eligible.
• 3DEXPERIENCE SOLIDWORKS for Students package must not be used for classroom purposes.
• Click & Buy is available in the following countries: Algeria, Australia, Austria, Belgium, Canada, Denmark, Finland, France, Germany, Ireland, Italy, Japan, Luxembourg, Morocco, the Netherlands, Portugal, Spain, Sweden, United Kingdom, United States
• Students under 18 are not allowed to buy the solution.
* Pricing
*Pricing visible is excluding taxes.
Prices & taxes may vary according to location.
FAQ
Discover our FAQ directly on the support page
Recap: available content
• 1 Year 3DEXPERIENCE SOLIDWORKS for Students license
• Online Learning content
• 3 Certifications & 1 certifying curricula
• Live webinars
• Access to student community with coaching & specific onboarding