Dassault Systèmes supports engineers to innovate for a more sustainable world

Realizing the key role of engineering for humanity and its environment, UNESCO decided to proclaim the 4th March of each year as the World Engineering Day for Sustainable Development.
Dassault Systèmes is very pleased to be a partner of this 24H LIVE UNESCO event, celebrating engineers and engineering students all around the world.
Discover inspiring

sustainable projects and challenges

for students
About 6.7 million students are using our solutions every year in schools and universities
We sponsor and organize major competitions where students are asked to design humanoid robots, electric-powered submarines, solar racecars, next-generation drones and even space shuttles! Today, we encourage students to engage in changing the world by competing with others in high-end challenges.
Discover our challenges and level up your skills!
Green Turtle sustainable project

A student group who has built a turtle-like litter scavenging robot to clean harbors .

Learn more about the project

ARM4ALL student contest

Make a difference in the world by designing the next generation mechanical below and above elbow device that complements prosthetic hand.

...And more challenges available!

Discover our other innovative challenges: engage yourself in changing the world by competing with others and level-up your skills!
Engineers: Discover the key

jobs and skills wanted for sustainable innovations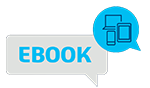 At 3DEXPERIENCE Edu, one of our missions include fostering collective intelligence on key emerging roles and skills.
The publications from our "Skills Wanted for Sustainable Innovations" series share our views and the one from our ecosystem on the evolution of the top roles and skills for the Industry Renaissance. Click on each card to learn more and download our ebooks.
Industrial
Engineer

Mechatronics
Engineer

Civil
Engineer

Systems
Engineer

Additive Manufacturing
Designer
Learn more about Dassault Systèmes' sustainability purpose
OUR SUSTAINABILITY PURPOSE

Discover how Virtual Twin technologies can help you rethink your products, processes and even business models to realize radically new sustainable innovations.

LA FONDATION

La Fondation Dassault Systèmes supports break-through projects by driving innovation in Education, Research and Cultural Heritage.