The offer has ended May 22nd, thanks for your participation.
In the meantime, discover our new 3DEXPERIENCE OFFERS for Students HERE
For design beyond the classroom
In these uncertain times, Dassault Systèmes wants to help you continue your studies from home. To ensure a smooth transition, we present the "Always On" offer. Get FREE web-based access to your favorite solutions like CATIA & SOLIDWORKS.
 


Always On allows you to access these brand-new CAD solutions anytime, anywhere, on any device – including Macs. No need to put all the hard work you've been doing in the classroom on hold for weeks; continue from home and learn pertinent new skills as well!

Built on the cloud-based Dassault Systèmes 3DEXPERIENCE® platform, you can select between 2 solutions according to the current product used in your classroom SOLIDWORKS or CATIA.
How to request your license?
The offer has ended May 22nd
 
What's included
Discover in details both cloud solutions, ready to use from any browser and device!

3D INNOVATOR

3D DESIGNER

3D Innovator – Create and share mechanical design anywhere, anytime, on any device.

3D Generative Innovator – Browser-based, on-the-cloud, generative modelling, that uniquely combines graphical visual scripting and interactive 3D-modelling, with the ability to use one or the other interchangeably at any time.

CATIA V5 Connector – Bring your work done with CATIA V5 on the 3DEXPERIENCE Platform and enjoy the collaborative and cloud possibilities!

3D Creator – Innovate, collaborate, and create great designs anywhere and anytime. 3D Creator combines ease of use with innovative AI-powered Design Guidance and cloud collaboration from inside a web browser.

3D Sculptor – Create organic, swoopy looking shapes and surfaces using subdivision modeling technology anywhere and anytime. 

Project Planner – Intuitive web based project management.

SOLIDWORKS Desktop Connector – Bring your work done with SOLIDWORKS Desktop on the 3DEXPERIENCE Platform and enjoy the collaborative and cloud possibilities!
In addition to these both powerful web apps, you will find the following common roles:
Collaborative Business Innovator – the building blocks of our easy-to-use Platform
Collaborative Industry Innovator – organize, collaborate and manage in real-time
Through these roles, you will be able to fully manage your projects directly from the web. Here is a preview of the available Apps inside:
| | | | |
| --- | --- | --- | --- |
| | 3D Dashboard: create, personalize and share multiple dashboards with extensible widgets/apps catalog | | 3D Compass: an intuitive, compass-like interface providing easy-to-use navigation to all apps (based on your available roles) |
| | 3D Drive: store, sync, share and preview any file on the cloud. It also allows light design review | | 3D Play: visualize your designs and review them in real-time |
| | 3D Swym: connect instantly in context, share designs and collaborate via Communities | | 3D Space: manage and share data, documents, related information |
Onboarding
Learn how to use 3D Innovator & 3D Designer solutions here
Dedicated student community
Need help? Want to share your designs & creations?
We got you covered with our dedicated community: Students | Play the Experience.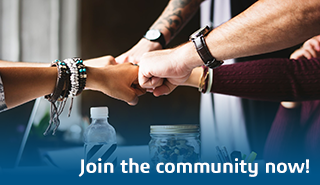 PROJECT OF THE YEAR
2020

contest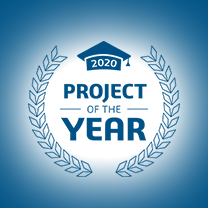 Now that you have the right solution to design with, finalize your project and show it off in our student contest, Project of the Year! Get ready, the contest starts April 20th!
You have 5 chances to win, from Facebook votes to brand & jury prizes.
Top projects have the chance to win an iPad or 16 other high-tech prizes!